Part Two: Growing Required Delegating, Even Ending a Partnership for Martinez
Read all parts in this series: Part One | Part Three | Part Four
In 2001, Fernando Martinez partnered with his mother and a friend to create Havana Rumba in Louisville, Ky. The partnership produced two of the city's busiest restaurants, but it would eventually dissolve and leave the Martinez family on a culinary odyssey.
Your second restaurant wasn't another Cuban spot, it was a tapas restaurant.
Right, that was Mojito Tapas Restaurant, which we opened in 2004. It did really well–not not as well as Havana Rumba–but it was always busy, almost always on a wait. It really allowed me to express some creativity, to create beautiful in Spanish dishes and give Louisville a tapas experience.
Was it tough spreading yourself over two operations?
It was really hard. It was the first time I had to delegate and get used to trusting somebody else to do what I had been doing all the time. When you open a restaurant for the first time, you tend to micromanage people. But if you want it to grow, you have to delegate.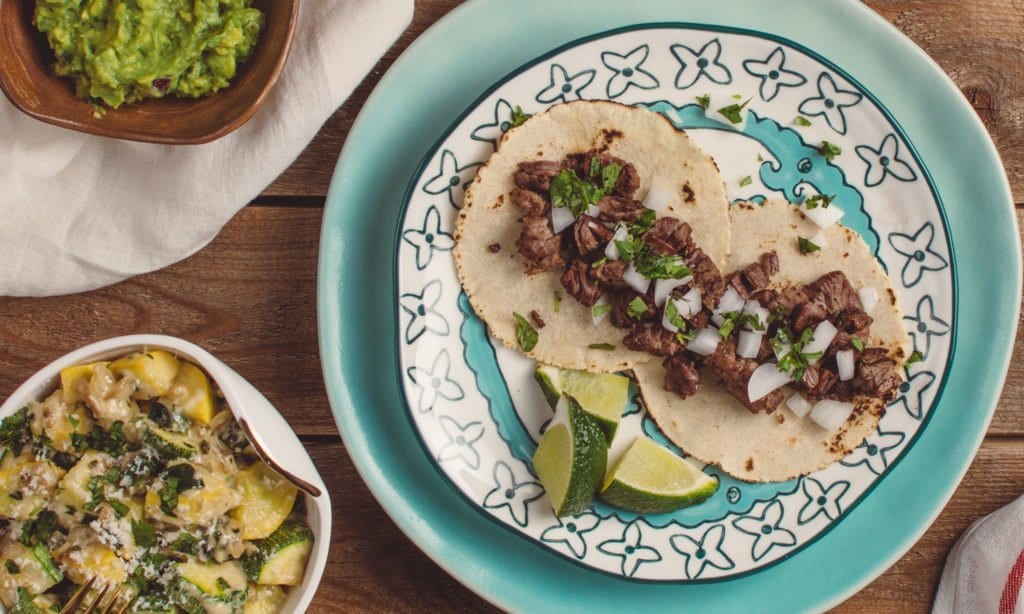 Me not delegating created a lot of friction between me and the people I was working with. I learned that the easiest way to be unsuccessful in this business is to be a perfectionist. When you're the typical type A personality like most chefs, it's really hard to let go of control.
Now that you have multiple restaurants, have you learned to let go more?
Some. I'm better, but I could always be better. I've learned that you've got to hire people who you trust and who are capable. And then you have to train them well. When you've done that, it's much easier to let them do what you've asked.
As if your life wasn't busy enough, you began taking 10-week courses at Le Cordon Bleu, the famed cooking school in Paris, France. Why the urge to gain formal training?
It was very stressful to do that while overseeing Mojito and Havana Rumba, but thankfully my mother was there to help my wife, Cristina, with our kids, when I traveled there and while I was studying. I have an amazing family
But I'm always learning. Always. I'd wanted to be a serious chef for a long time, and I believed culinary school was part of that. I learned a lot and it was a great experience.
Is culinary school essential for becoming a great chef?
No, I don't think it is. Certainly not for everyone. There are many great chefs, chefs way more successful than I'll ever be who never went to culinary school or even college. It was just a challenge I wanted and I'm really glad I did it.
Your partnership in Mojito and Havana Rumba with Marcos Lorenzo, ended after a few years. What happened there?
We began to see things differently and we couldn't come to an agreement on them. The best way to settle it was for him to buy me out in 2009. … Marcos later opened two more Havana Rumbas, and I'm glad that he's doing well with them.
The end of the partnership was actually good because it gave my family the chance to travel for a couple of years and learn a lot more about restaurants and food. Cristina is from Venezuela, so we went there for a while. It wasn't like it is now; it was a much better place. And it was a great place to learn more about Latin American cooking. I'd go from restaurant to restaurant cooking here or there for a few days or a week just to learn something new. It was a great hands-on education that I could never have gotten in culinary school.
Later, when we moved to Miami, my goal was to work for chef Douglas Rodriguez and learn the more refined Latin American cuisine he was doing. So many people said he was the guy to reach out to, and I did, and he let me work for him. I eventually became his executive sous chef.
You also spent some significant time working in chain restaurants as well. Why the shift?
Cristina and I knew that if we were going to open up our own restaurants and be able to grow them to multiple locations, we had to have systems. So I worked as a kitchen manager at Chili's Grill and Bar for six months to learn their systems. People can say whatever they want about chain restaurant food not being the best, but no one can deny how good their systems are. That experience was really valuable. Cristina also worked as Panera Bread manager restaurant for about a year. She learned a lot, too, and we took those lessons back to Louisville when we opened our first restaurant together there in 2012.
In our next blog with Fernando, he returns to Louisville with new partners and a new vision for multiple independent restaurant concepts.
Follow Chef Fernando Martinez