America loves fried food. It's a love affair that's persisted for decades. If your operation serves fried foods, you need a great fryer. And to make the most of that fryer, there are essential commercial fryer accessories that will make your job easier (and your fried food better).
There are many commercial fryer brands. Honestly, we're not here to discuss the competition. The best commercial fryer is our Collectramatic®. Hands down.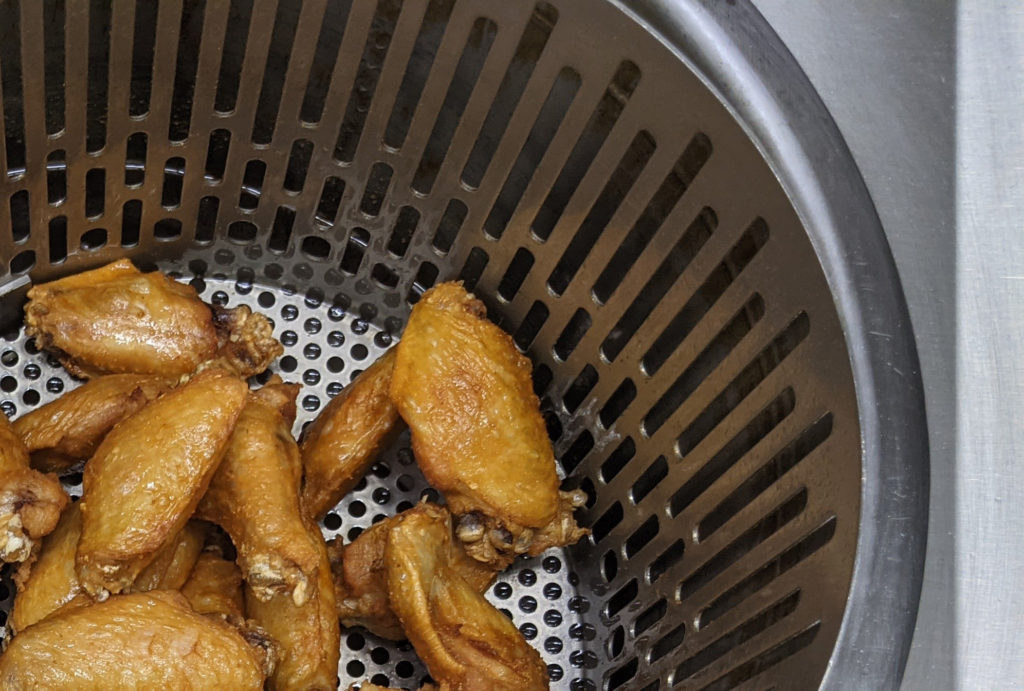 What kind of equipment is used for commercial frying?
Like most fryer brands, Collectramatic fryers are available in two configurations: pressure and open. Likewise, the fryers offer 4-head and 6-head capacities. Deciding which configuration and size are right for you depends on your menu and volume.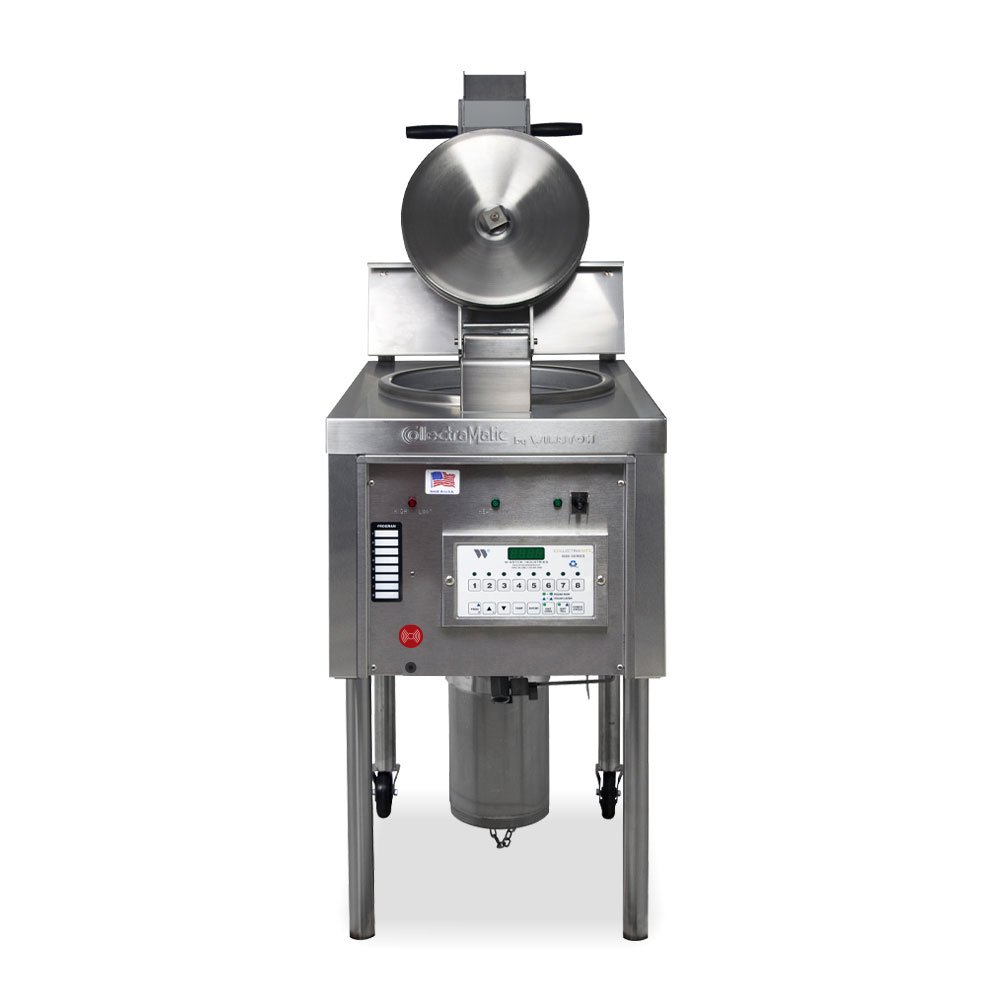 Pressure fryers serve a dual purpose. They speed the cooking process, and help tenderize the meat. Pressure fryers were developed and improved by such industry pioneers as Harland Sanders and Winston Shelton. During the post-war boom, fast food operations exploded in popularity. Fried chicken took the country by storm. The poultry of that era was quite different from modern breeds. Mid-century poultry was tougher, with lots of connective tissue. Cooking food under pressure helped to break down that connective tissue, while simultaneously speeding the cooking process. 
Poultry has changed quite a bit. Today's chicken bears little resemblance to its 1960s cousins. But the advantages of pressure frying remain the same. Of course, if you're serving fried chicken, it's a no-brainer to pressure fry. But the same advantages that make Collectramatic pressure fryers perfect for chicken also make them ideal for other proteins that have lots of connective tissue. Think ribs or pig wings. One advantage of Collectramatic pressure fryers is that they can be used to both pressure fry and open fry.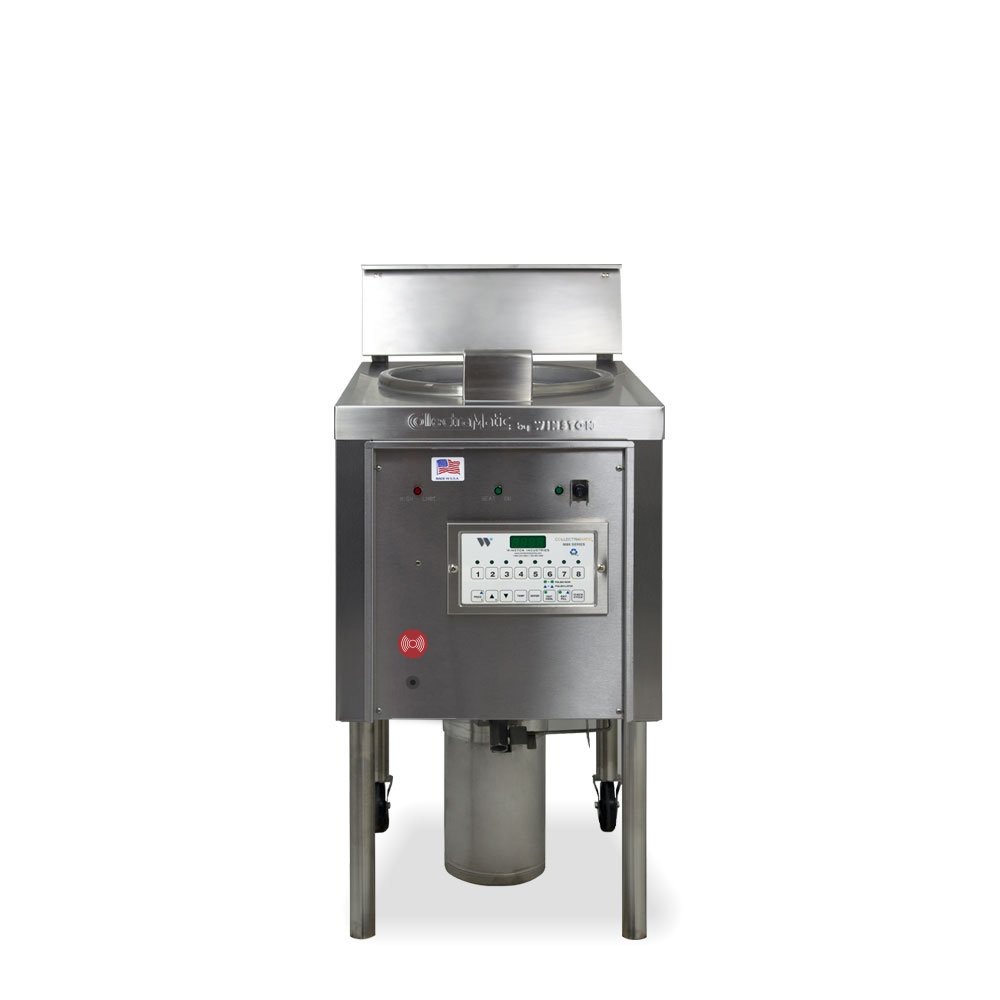 As the name implies, open fryers are just that – fryers that don't have a lid. They are ideal for foods that don't require tenderization, such as tenders, poppers, fish, or shrimp. Open fryers offer a gentler cooking process and are perfect for cooking battered foods to crispy perfection.
What kind of commercial fryer accessories do I need for my kitchen?
Regardless of which Collectramatic configuration you choose, the essential frying accessories are the same.
Every Collectramatic fryers ships from the factory with these accessories:
A clamshell basket (or quarter rack basket)

A drain hook

A pair of heavy-duty gloves

Two collector gaskets
A spatula


A Teflon brush

A long collector

A heat plate

Pressure fryers also include two lid gaskets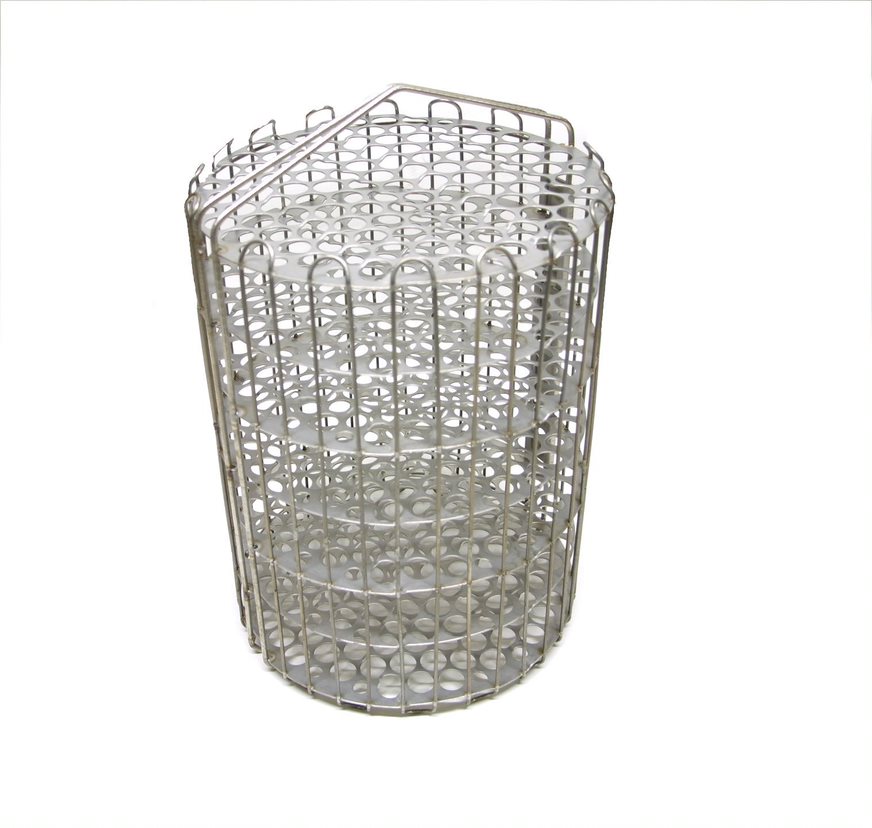 These are designed to be loaded with chicken (or other foods) and lowered into the fryer for cooking. Once cooking is complete, the baskets are pulled from the fryer, drained of excess oil, and unloaded. Additional baskets can be ordered through our partners at PartsTown.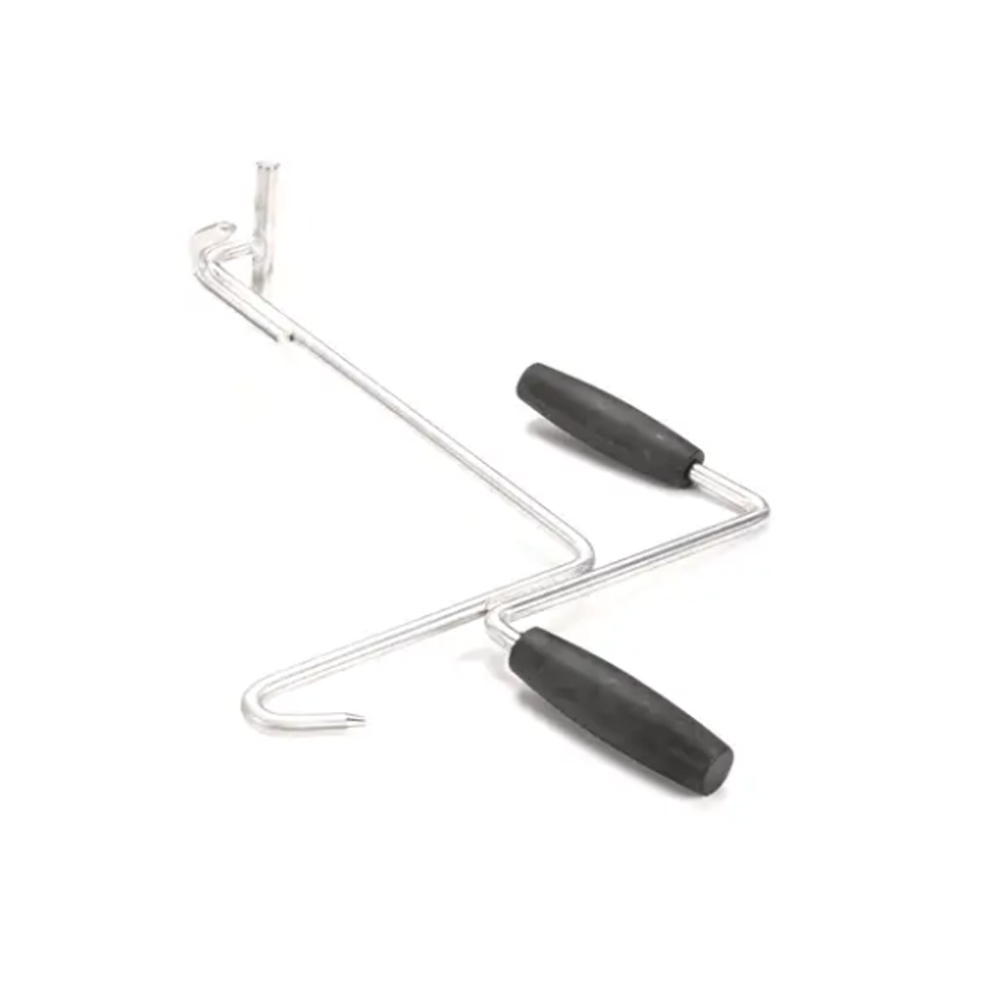 This commercial fryer accessory allows operators to safely lower baskets into cooking oil. Likewise, facilitates the removal of the basket from the fryer. Additionally, it enables the basket to hang for a moment above the cookpot, allowing excess oil to drain back into the fryer.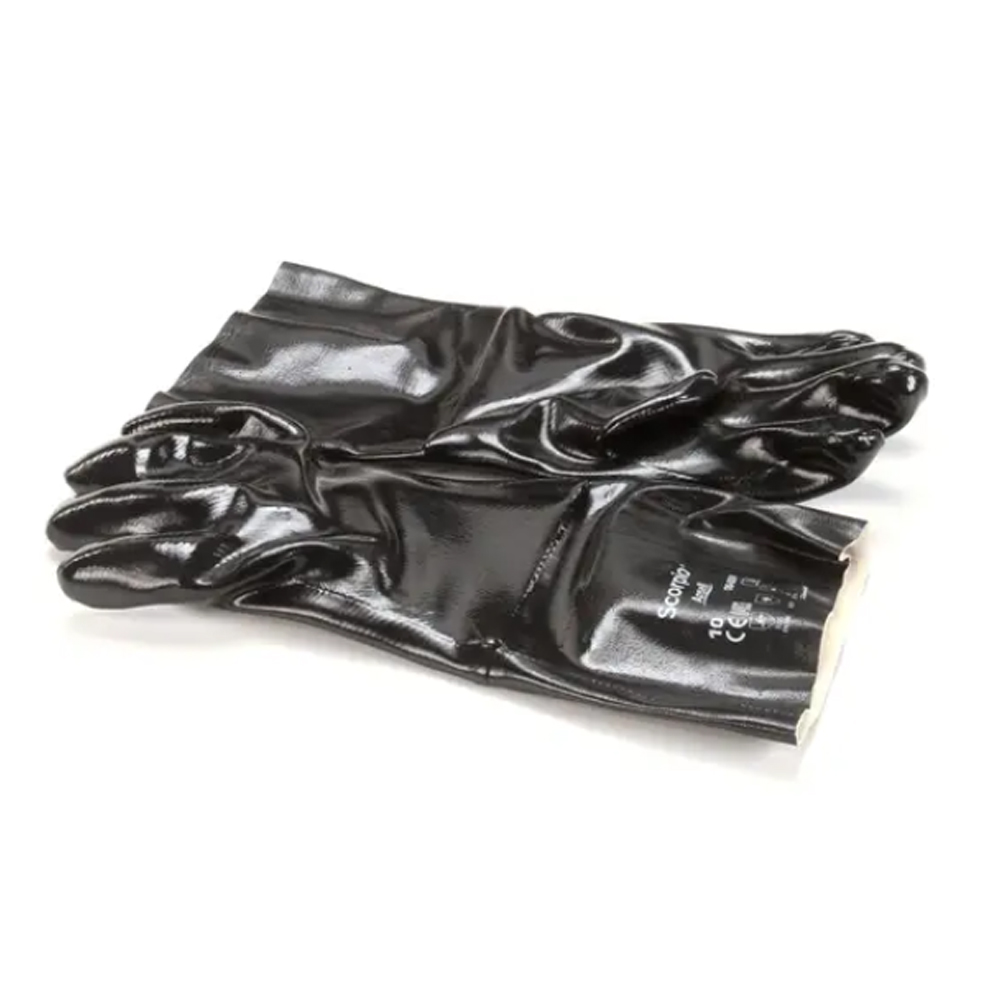 Naturally, worker safety is paramount when working with hot oil. The heavy-duty safety gloves help protect hands and forearms from accidental burns. They're a must whenever working around hot oil.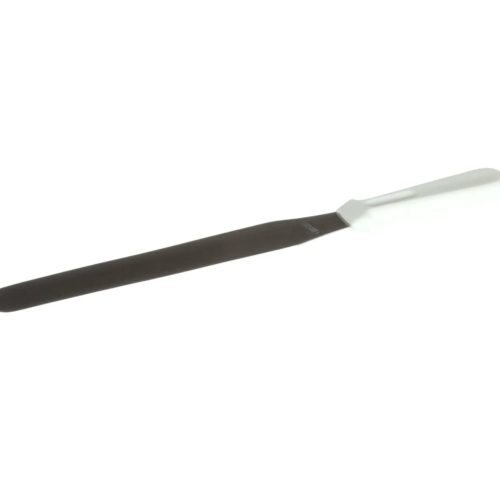 This long metal spatula is utilized to scrape deposits of the cookpot sides during cleaning and filtering.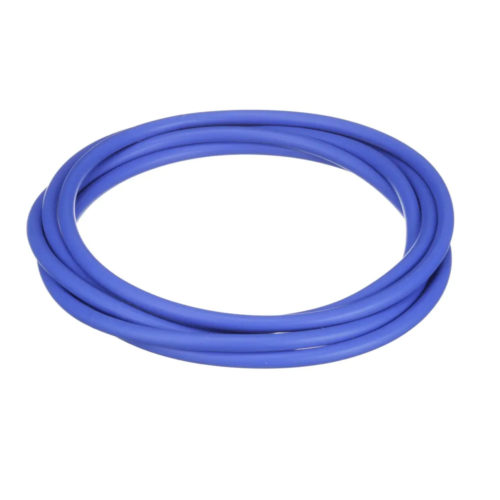 These gaskets form a seal between the fryer's cookpot and its long collector. These must be inspected and cleaned frequently and replaced whenever showing wear.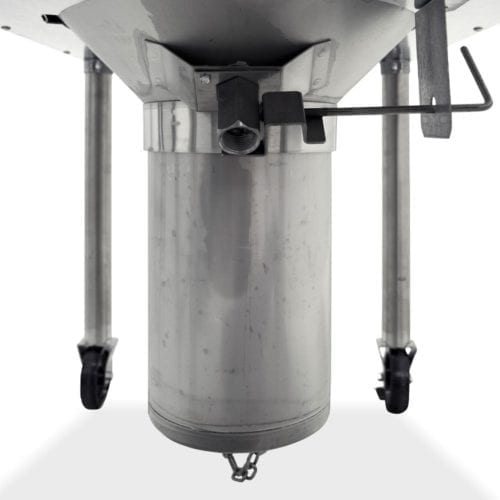 The long collector forms the Collectramatic fryer's patented cold zone. It's designed to collect cracklings and breading that fall from chicken during the cooking cycle. The cooler oil in the collector's bottom prevents breading from burning and consequently degrading your cooking oil. The collector is easy to remove for cleaning.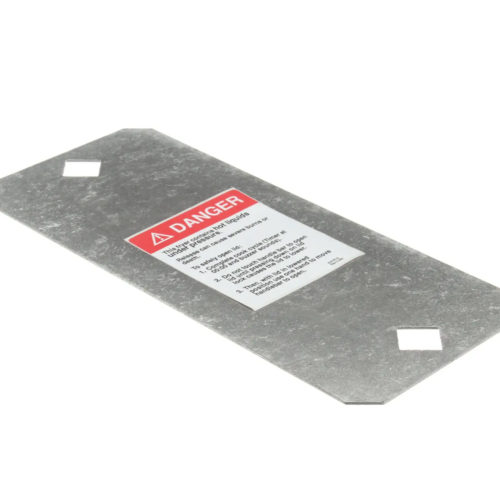 The heat plate is positioned inside the collector. It helps overcome thermal stratification and aids in oil circulation. The plate is easily removed for cleaning.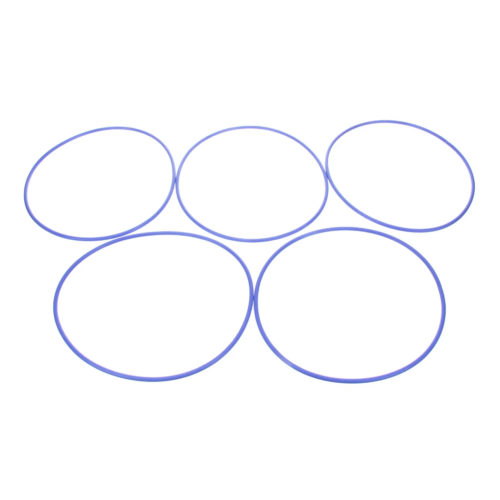 These gaskets form the seal on Collectramatic pressure fryer lids. Like other fryer gaskets, they must be cleaned and maintained. Likewise, they should be replaced when necessary. Additional quantities of all included accessories can be ordered through PartsTown.com.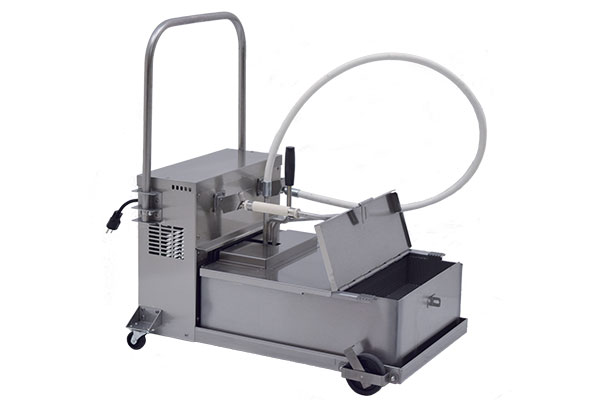 Although it's listed here as optional, Collectramatic owners really need to invest in a Winston Shortening Filter. These powerful filters are designed to quickly filter impurities from the cooking oil and pump the cleaned oil back into the fryer. Winston's filters are designed to move easily, so you can service multiple fryers with a single filter.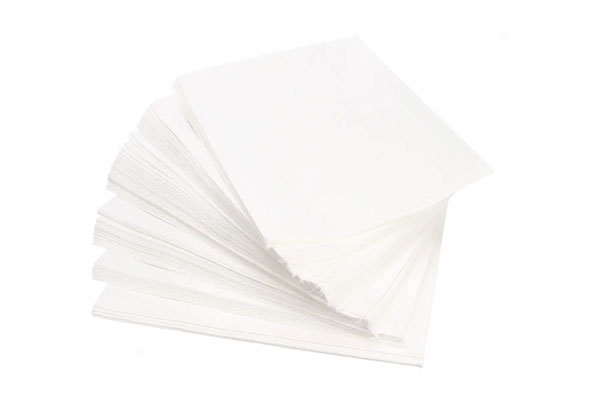 Of course, each time the cooking oil is filtered, the paper filter will need to be replaced. Filter paper can be ordered in a range of quantities.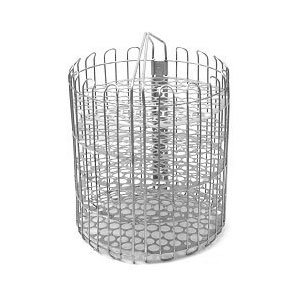 As mentioned before, Collectramatic fryers include a basket. But Winston also offers several specialty baskets, including open, chicken liver, shoestring, and fillet baskets.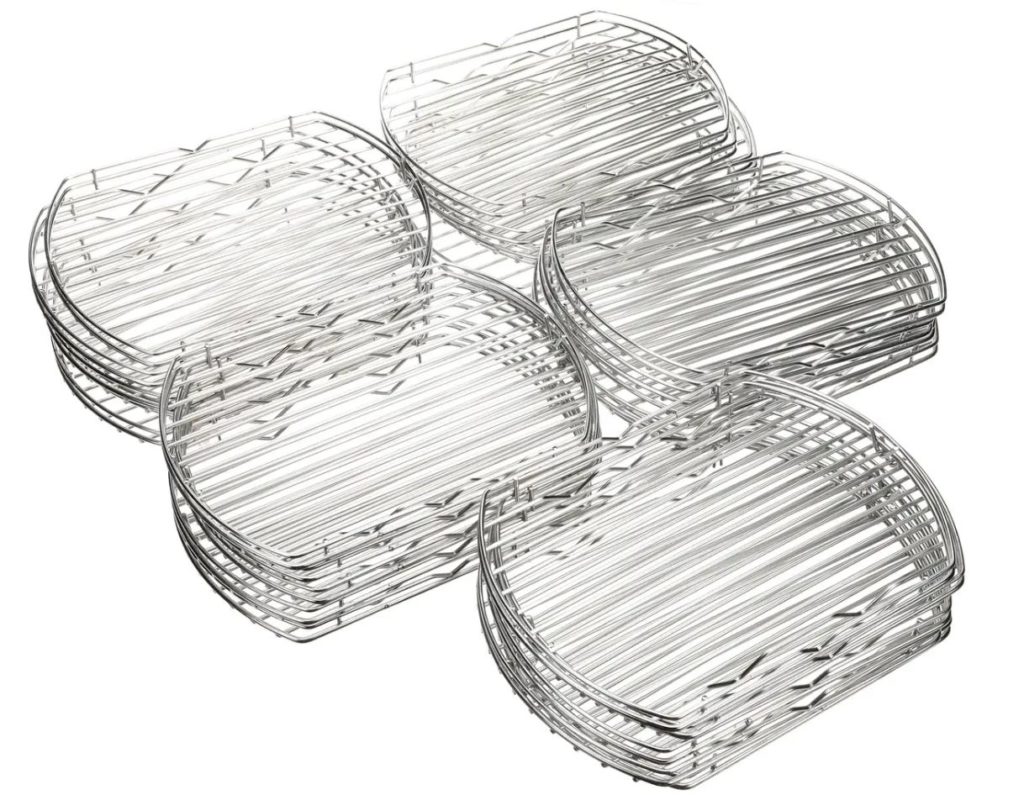 Quarter rack baskets are designed for loading and unloading with minimal tonging or handling. Acquiring additional shelves and frame sets can boost your commercial kitchen's efficiency.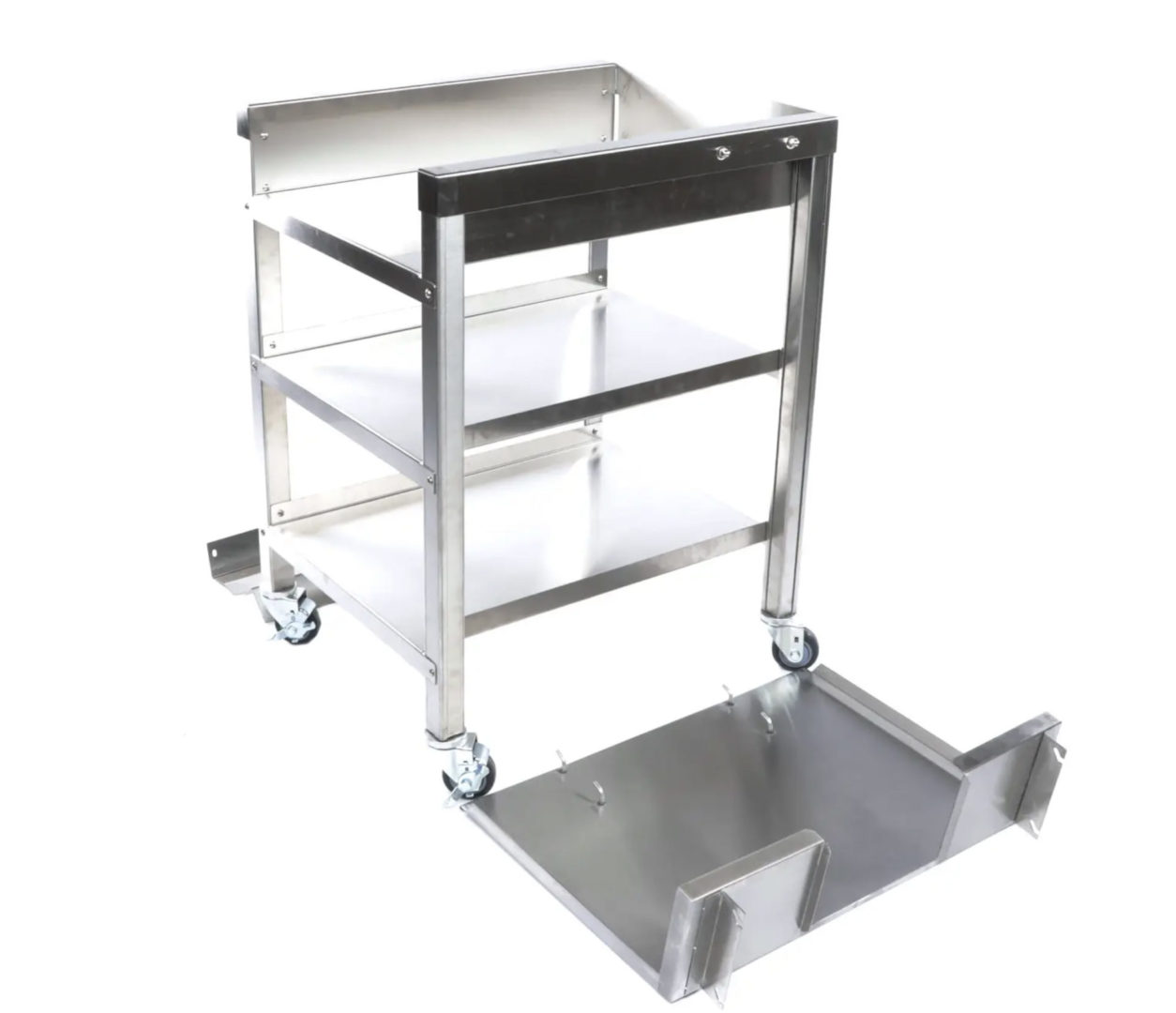 The tray cart provides a space to easily hang open baskets and remove the cooked chicken.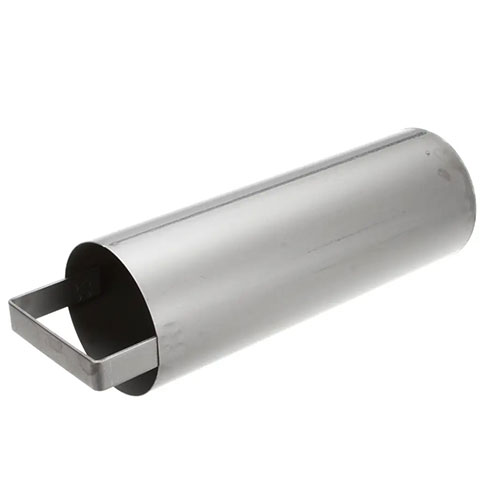 The displacer tool is a simple but effective tool used to force oil out of the fryer's collector. It displaces oil from the collector and into the drain, making the collector easier and safer to remove.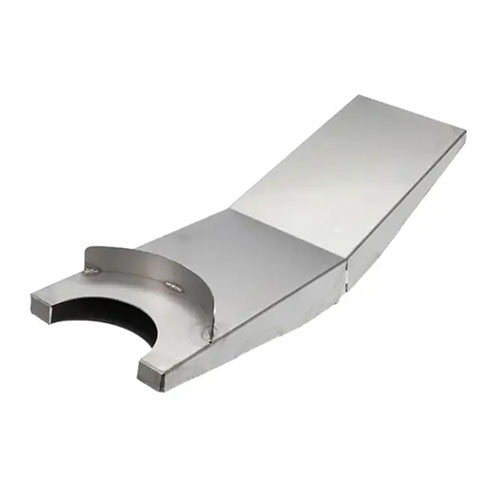 As anyone who had removed a collector for a Winston fryer can tell you, the seal between the collector and the cookpot can be a challenge to break. This simple tool slides beneath the collector. Consequently, it allows you to leverage foot power, making the collector much easier to remove.
Although it's possible for Collectramatic fryer operators to get by without some of these commercial fryer accessories, including them in your kitchen can help make boost your kitchen's safety and efficiency. You've already got the world's best fryer. Make the most of it with genuine Winston fryer accessories.