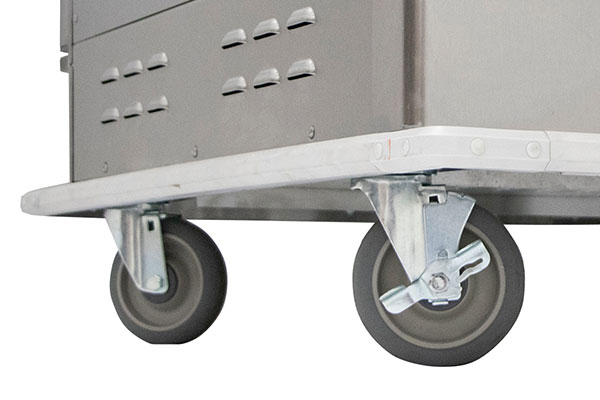 CVap® equipment has a nomad's heart. CVap holding cabinets and ovens come stock with 3" casters. Adding an optional transport package enhances their mobility. The transport package includes 5" heavy-duty casters, evaporator cover, push/pull handle, and cord wrap. CVap helps you roll on.
Move Your Kitchen Where You Need It, With CVap
Challenging times call for creative solutions. COVID-19 has prompted foodservice operators to rethink how best to serve their customers. Grab & go, curbside delivery, and social distancing can make the difference in weathering the pandemic storm. Satellite kitchens, cloud kitchens, ghost kitchens, and commissary kitchens are becoming more prominent. Flexibility, mobility, and simplicity are key.
Winston's CVap equipment can be your solution. CVaps don't require vent hoods or plumbed drains, so they can be placed anywhere power is available. This makes it easy to move from kitchen to staging area. CVap ovens are versatile enough to handle virtually any cooking method.