We don't believe in clunky, hard-to-learn technology. Frankly, user-friendly technology is not common in our industry. Consequently, that's why we offer CVap® Programming. Imagine having a menu of up to eight settings that can be easily loaded onto your CVap cabinet by simply bumping your Android device near the unit's NFC reader. Or build your menu settings on your desktop and save it to a USB. In fact, you can load signature dishes for repeatedly consistent results, quickly and easily. Save your LTO menu in one place so all of your cooks execute it the same way, shift after shift.
Got a rotating daily or weekly menu for a cafeteria-style service? No problem. An entire week now fits onto a USB device, your phone, or a tablet via a free and easy-to-use app. Critcally, wireless programming is available in Series 7, and desktop/USB programming is available in both Series 7 and Series 5 CVap Holding Cabinets, Retherm Ovens, and CVap Cook and Hold Ovens.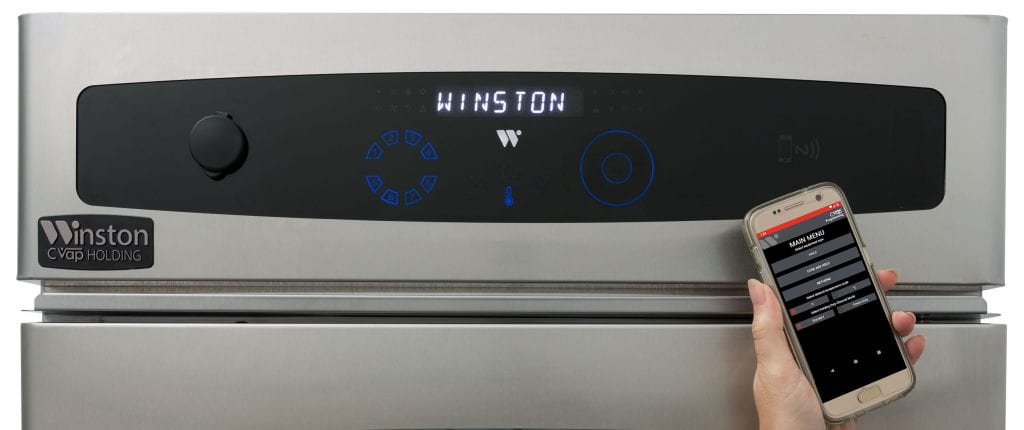 CVap Programmer Desktop Application
CVap equipment is really easy to program. Series 7 and Series 5 RTV Retherm Ovens, CHV Cook and Hold Ovens, and HOV Holding Cabinets can be programmed on up to eight channels, via a desktop computer and thumb drive. You can even lock the menu, so curious hands can't accidentally change the programming once it's been set.
CVap Factory Preset Upload
Need to reset your CVap equipment back to its default factory presets? Watch this video for a simple, step by step instructions.