Ore-Ida Golden Tater Tots, or equivalent frozen product
Retherm (RTV)
Cook Time: 50-60 Minutes
Vapor Temp: 160°F (71°C)
Air Temp: 350°F (177°C)
Holding Program (CVap Oven, Holding Cabinet, or Drawer)
Holding Time: Up to 2 Hours
Vapor Temp: 150°F (66°C)
Air Temp: 180°F (82°C)
Preheat CVap® Oven.

Spread out 4 to 5 lbs. of frozen tots in a single layer onto a sprayed perforated sheet pan.

Place the pan into the oven.
Press ENTER.

Remove from oven once the program is complete.

Use a straight spatula to remove tots from the pan. Serve immediately, or transfer tots to another pan for hot holding.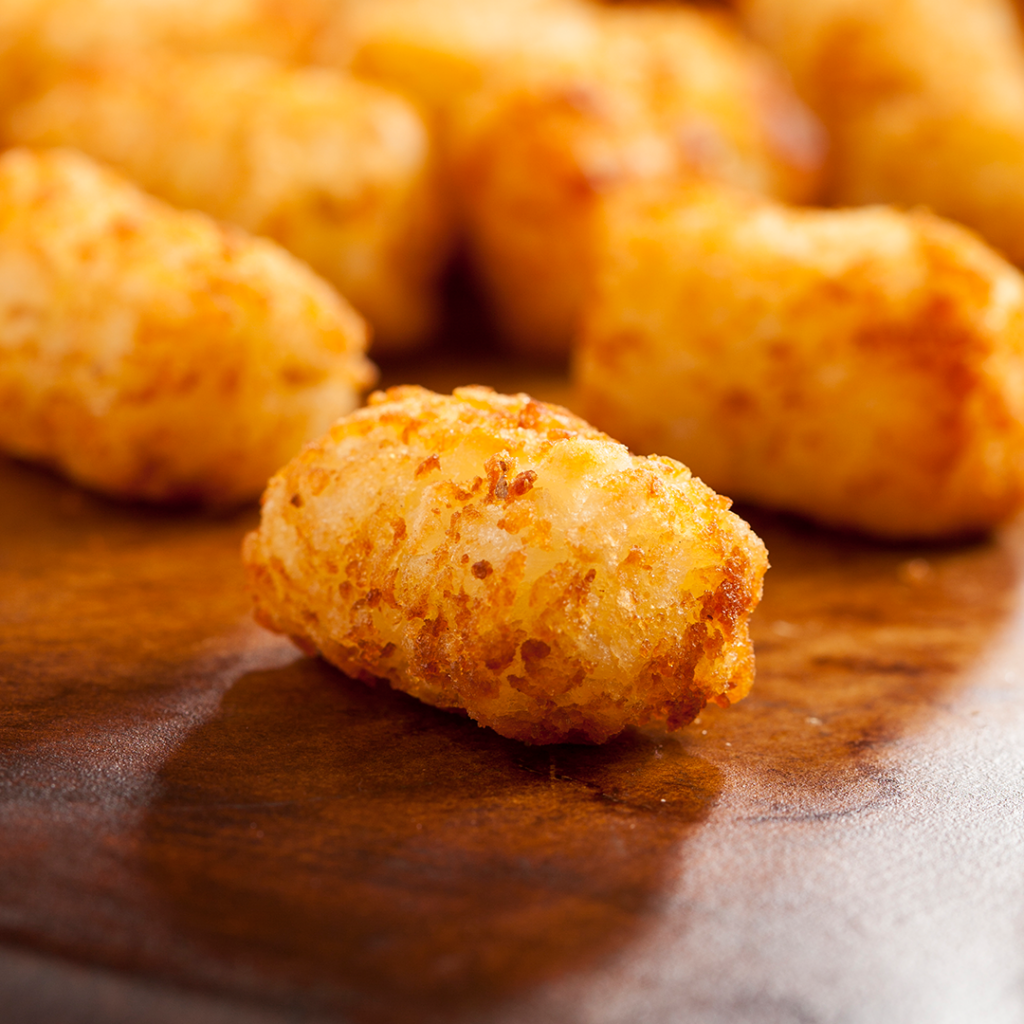 *Preparation in a CVap Cook and Hold Oven (CHV) is not recommended.