Don't be chicken about using your Collectramatic® Fryer to cook fish! You probably know the Collectramatic Fryer is unparalleled at frying chicken. Similarly, they're great for frying fish. Certainly, give this recipe a try, and you'll see. In short, the proof is in the pudding, or in this case – the beer batter.
Although chicken is frequently fried under pressure, fish is best when open-fried. For that reason, it's great in our open fryer but can easily be cooked in a pressure fryer – with the lid left up.
1 Cup Enriched Flour
12 Oz Beer
¼ cup cornstarch
1 Tsp Baking Powder
1 Tbs Salt
1 Tbs Pepper
1 Tsp Paprika
1 Oz Water
Next, whisk together until well-blended and lump-free.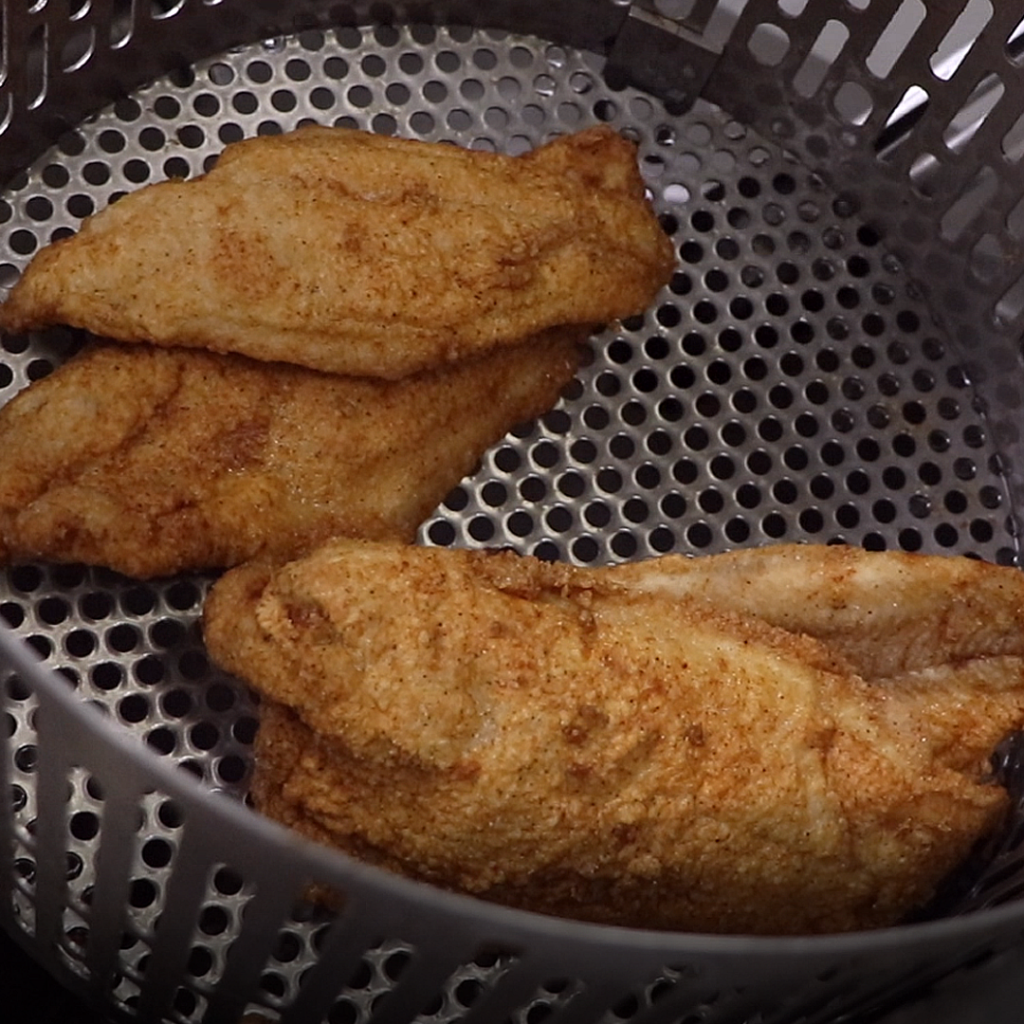 Undoubtedly, this batter is delicious with cod, or just about any white fish fillet that tickles your taste buds. Whiting, haddock, pollock…you name it, it all fries up great!
Lightly coat fish fillet with flour.
Next, dip fillet into beer batter and cover completely.
Subsequently, drop into the fryer at 350°F for six minutes, or until golden brown. Consequently, if cooking in an open basket, fillets will usually float to top of basket when done.
Finally, let fish rest for two minutes before serving.
How you serve is up to you. Go Brit and serve with chips (a.k.a., fries). Naturally, I prefer to serve it on some lovely bread. Granted, many folks are content to slap their fish between a couple of slices of plain old white bread. However, I prefer to frame it on a nice ciabatta or focaccia, along with fresh lettuce, tomato, and a little homemade tartar sauce. It nourishes the body and is good for the soul!