Note: Updating the firmware on CVap® equipment will clear programming on preset channels 1-8. These will need to be reprogrammed after the update. Updating firmware also erases all HACCP records as well.
Identify your CVap model/series – Where to locate serial tag (photo of serial tag with model circled).
To download Factory Presets click here.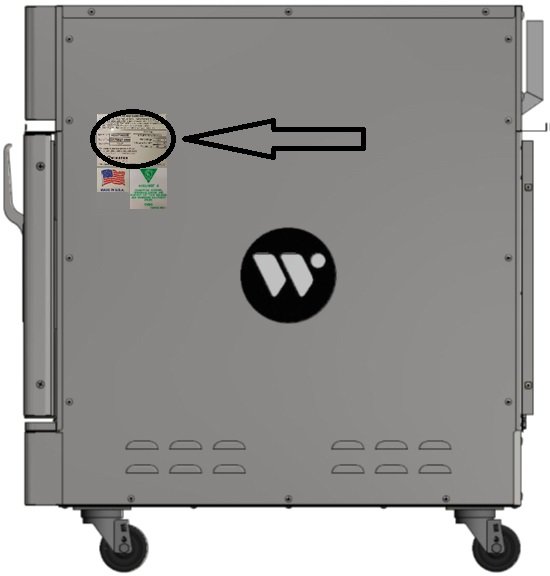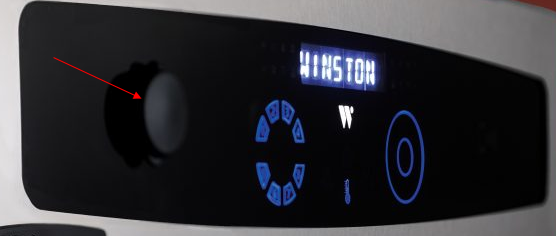 Download, extract, and copy .p32 file onto a USB Stick that is formatted for FAT32 (Note -formatting to FAT32 may erase USB drive content). Do not put the .p32 file into a folder on the drive.
Once you have verified the update is saved to your USB, safely eject from the computer.
Insert USB into the USB port on the control panel of the CVap equipment.
Power Cycle the cabinet either by the wall plug or the REBOOT option found in settings.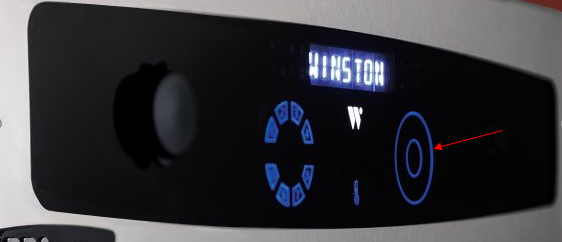 When completed correctly, the cabinet will enter a bootloader mode and you will see "SYSTEM UPDATE". Press the ENTER key to choose SYSTEM UPDATE.
The Firmware number and revision will scroll across the screen. Confirm that you want to update by pressing the ENTER key.
Once the update has completed, you will be prompted to remove the USB Stick. Upon removing the USB Stick the cabinet will power cycle and you'll now be on the newly updated firmware.