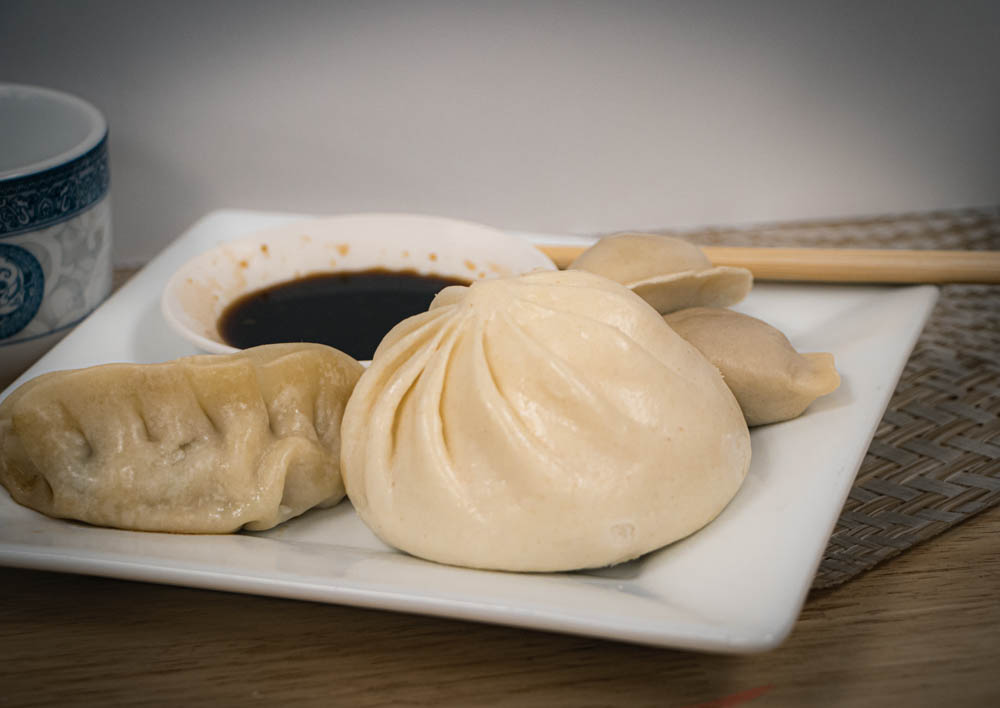 May is Asian American Pacific Islander Heritage month. We celebrated by preparing dumplings in our CVap® ovens.
It's always fun to scratch cook, but we cheated a little with these. Frozen premade dumplings are delicious and easy. This time two distinct types were prepared:
Bao – Fluffy steamed buns. These are traditionally stuffed with a pork mixture. Bao originated in China and have been a part of Chinese cuisine for over a millennium.
Jiaozi – Also known as pot stickers, these dumplings are usually filled with ground meat and vegetables, wrapped in a wonton wrapper, and sealed by pressing the edges together. Also originating in China, jiaozi are popular throughout Southeast Asia, likewise in Western countries. Like bao, jiaozi have been around for over a thousand years.
Gentle Steaming in CVap
Our goal was to demonstrate the gentle steaming abilities of our CVap CHV Cook and Hold Oven and RTV Retherm Ovens. Most commercial steamers cook at 212°F, or higher. Steam is incredibly efficient at thermal transfer. Consequently, blasting away at food with boiling-temp steam can easily overcook it.
On the other hand, CVap ovens can generate a 100% humidity environment at 200°F vapor, 200°F air. As "gentle steam" implies, this environment is ideal for more delicate foods. Above all, the operator has more control over food quality. And what is more delicate than a bao dumpling?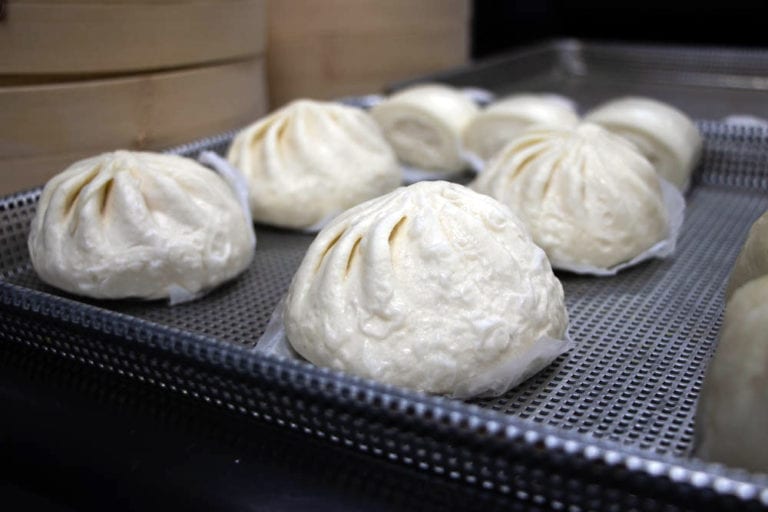 Into the Ovens
Both the CHV and RTV ovens were set to 200/200. We cooked half the dumplings in traditional bamboo steamer baskets. However, the other half were placed directly onto perforated sheet pans.
As expected, the dumplings cooked a bit faster in the retherm oven. The RTV is designed for cooking speed. So it excelled at retherming these frozen treats. Both the bamboo and the sheet pan preparations produced excellent results. One advantage to the steamer baskets is that the dumplings may be served directly to the consumer, without removing from the basket. On the other hand, the sheet pan dumplings had to be plated.
Some traditionalists believe that the bamboo steamers give the dumplings a hint of a woody flavor that improves the quality of the dish.
In the end, no matter how they were prepared, or which oven cooked them, they were nonetheless delicious. certainly, we had a great opportunity to practice our chopstick skills.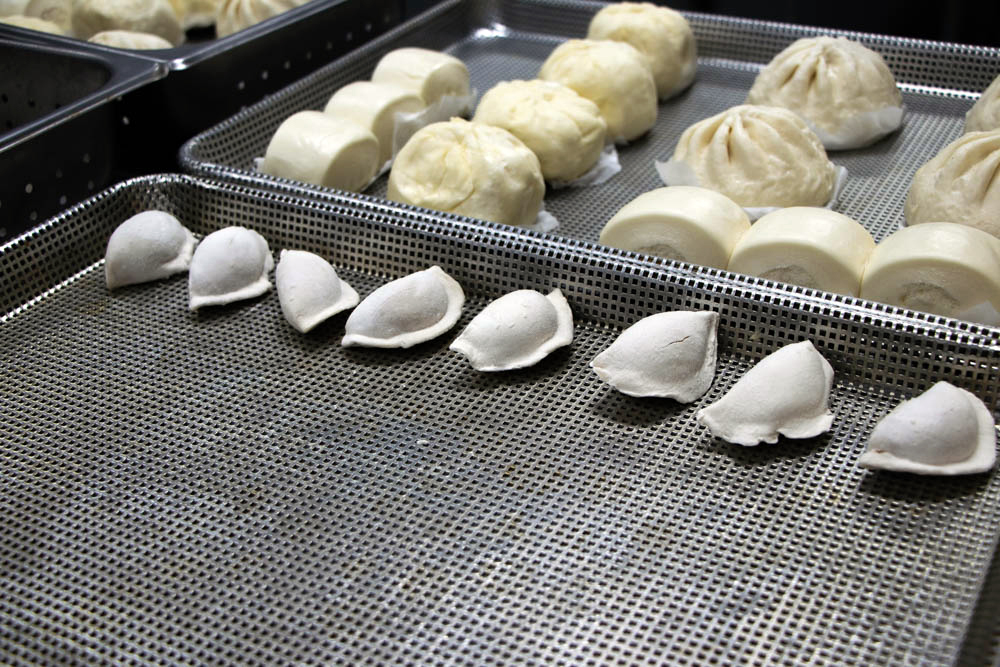 | | | |
| --- | --- | --- |
| Dumpling Type | RTV Cook Time | CHV Cook Time |
| Bao | 15 – 25 minutes (depending on size) | 20 – 30 minutes (depending on size) |
| Pot Sticker | 15 – 20 minutes (depending on size) | 20 – 25 minutes (depending on size) |