Life is busy. That fact is as true for us here at Winston as it is for anyone. Taking the time to have a good breakfast is a rarity, I suspect, for most of us.
What if you could easily provide your customers with just such a respite, without a big investment in time, ingredients, or manpower? Staging with your CVap Cook & Hold oven makes this possible.
One of my favorite breakfasts (both to prepare and to eat) is Eggs Benedict. It's a simple recipe, and can easily be prepared and staged in a CVap oven. It requires a simple handful of ingredients, and only takes minutes to make. It'll make your customers want to slow down – at least for a moment – to savor the fantastic flavors.
The recipe, as listed, is for a relatively small batch. But it can easily be scaled up to fit larger operations.
Ingredients:
1 dozen biscuits (canned or frozen)
1 dozen eggs,
shredded cheddar cheese
melted butter
salt and pepper
Preparation:
Set a CVap Cook & Hold Oven to Constant Cook ON, Food Temperature 150°F (Doneness) and Food Texture 10 (Browning), then allow to preheat. Place biscuits on parchment-lined half sheet pan. Bake for 30 minutes.
Remove biscuits from oven, brush with melted butter, then use a pastry cutter to remove the centers (be careful to leave bottom crust intact!). Place a raw egg and a pinch of salt and pepper in the center of each biscuit.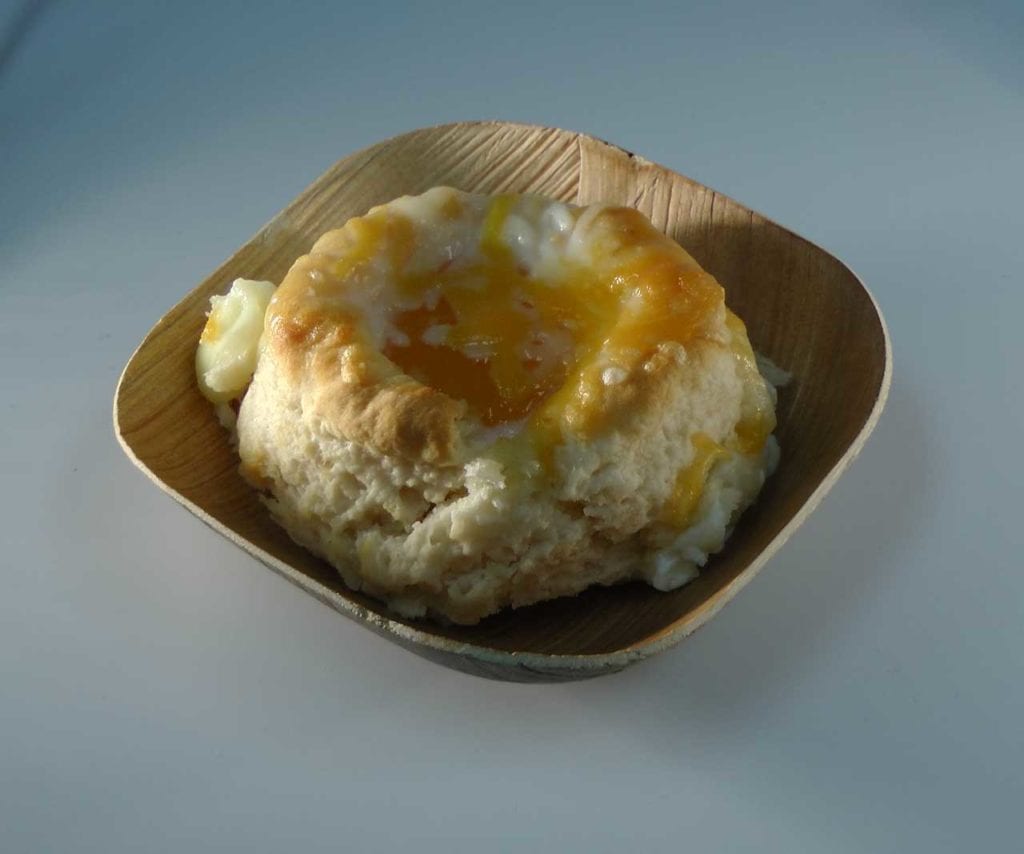 Adjust preheated Cook & Hold Oven to Constant Cook ON, Food Temperature 156°F (Doneness), and Food Texture setting 1 (Browning). Place the egg-filled biscuits in the oven for 25 minutes.
Once the eggs are poached to your liking, remove the biscuits, sprinkle with cheese, and place the pan back into the oven just long enough for the cheese to melt. The beauty of CVap staging is that you can pause at virtually any point in the cooking process, and the food will remain unchanged until you're ready to garnish and serve – whether that's in 10 minutes or five hours.
We garnished ours with shaved Woodlands Pork Mountain ham, parmesan cream sauce, minced scallions, and paprika. You may want to use bacon, prosciutto, sausage patties – whatever savory protein appeals to you – to make it your own benedict.