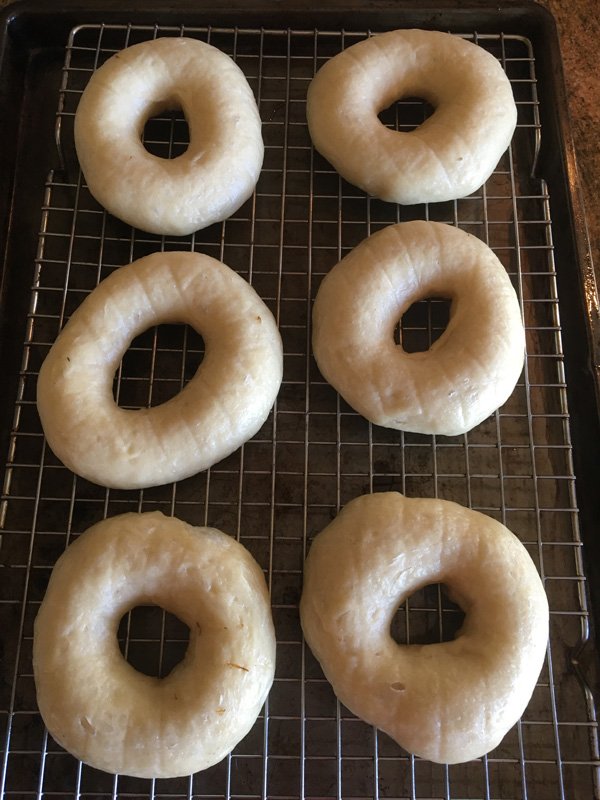 Reading a post on social media about New York-style bagels got me thinking…can I do that in CVap oven? We were already proofing in our CVaps, but I wanted to know if I could mimic the step where the bagels are boiled.
I found a generic recipe on King Arthur Flour's website. This was an easy, straightforward recipe. As usual, there's a point in the recipe that calls for the bagels to be boiled. As a test, I chose to go with tradition and boil some, and prepare the others in a CVap oven. I also prepared the water with honey instead of lye, baking soda, malt powder, or other ingredients that people often use, simply because I was aiming for a sweeter bagel.
Next, I prepared my bagels, let the dough proof, shape, and rise again. The next step was to boil.
I brushed the proofed bagels with the honey water, and placed them in the CVap Cook & Hold. The unit was set at 200°F Doneness and 1 Browning, Constant Cook ON (new CVap 200°F Vapor Temp/205°F Air Temp). I elevated the bagels on a baking rack to ensure that the vapor would reach all sides of the bagel for five minutes.
Surprise, Baking Bagels Works!
The CVap results were better than expected. The bagels were very similar to the ones that I boiled, but they didn't rise as much as the boiled bagels.
The next step involved baking. I reserved a few bagels to bake in a conventional oven, and baked the rest in the CVap (90 Doneness, 10 Browning, Constant Cook ON (new CVap 90°F Vapor Temp/350°F Air Temp)). The recipe recommends baking the bagels, then removing them from the oven to add toppings. This was a bit difficult – the bagels were hot and had to be sprayed with water to make the topping stick. I chose to make a variety of flavors; everything bagel, asiago bagel, asiago jalapeno bagel, and a few plain bagels. The bagels destined for the CVap were much easier, as I was able to top the bagels right after boiling them.
Not only were the CVap bagels easier to prepare, they also browned more evenly.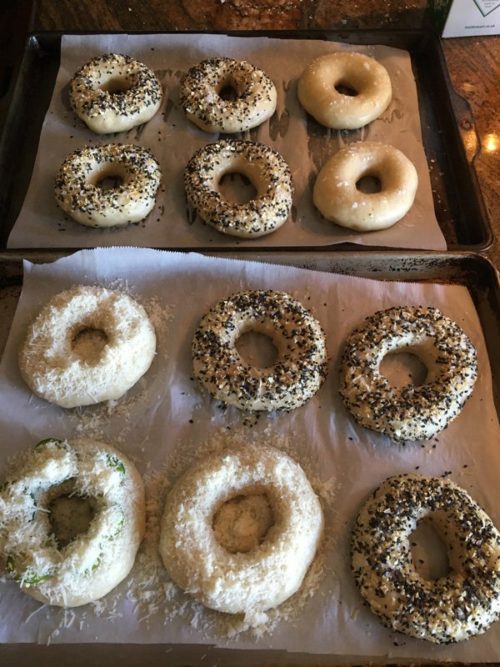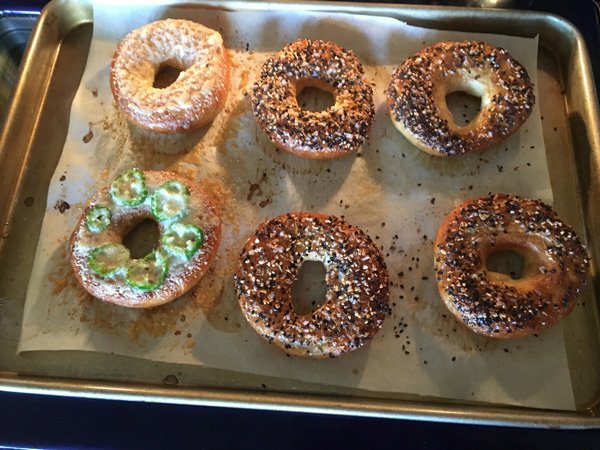 The Bagels are Delicious.
When they had cooled just enough to not burn my mouth, I dug in. The boiled/oven-baked bagels were much chewier on the exterior, and the toppings fell off. The CVap bagels were a little denser and crisper on the exterior. Both were delicious! A bit more tweaking of recipe and technique would probably result in a seamless process in the CVap. No boiling, no adding toppings mid-bake – painless and delicious!