Chef Rich Rosendale is an acclaimed chef, consultant, trainer, and culinary competitor. In early 2020 author Steve Coomes spoke in-depth with Chef Rosendale.
Taking on the World
To win gold at the Bocuse d'Or USA qualifier, Rich Rosendale used a CVap® oven to cook a de-boned chicken reassembled to appear whole by forcing the meat—believe it or not—into the shell of a Mr. Potato Head. He stuffed the bird with a mixture of sage and country ham, wrapped it in plastic, and closed it inside the toy. Leveraging the CVap's low temperature, high humidity settings, he cooked it slowly and thoroughly while retaining its shape.
[Rich Rosendale] "Once it was up to temperature, I took the chicken out, put it into and out of a fryer four times to get the skin a little crispy, and then basted it with a winter truffle butter and sprinkled it with chives and sea salt, To be able to cook that all the way through at such a low temperature can't happen in a traditional oven. It would never have been that juicy and evenly cooked."
Achieving His Goal
Rosendale would go on to prepare for the 2013 Bocuse d'Or culinary competition using a fully-equipped replica of the competition kitchen he'd use in France. It was constructed in the basement of his workplace, The Greenbrier Resort. Every inch was measured off to equal the workspace in France. And every piece of permissible competition equipment was purchased for the set-up. To mimic the raucous atmosphere of thousands of fans who attend the highly patriotic event.
[Rich Rosendale] "That was my Bocuse d'Or headquarters, the place where (the coaching) chefs came to help me refine my dishes. I had crowd noise coming in on loudspeakers. That can be a distraction if you listen to it, but once you get into your rhythm, you don't notice it much."
Years after the event, he still speaks with awe about the deep education gained in that single year of focused training. Being surrounded by some of the greatest culinary minds in America helped him anticipate problems and find solutions in ways he'd never considered. He described the education as "equal to ten full years of learning normally."
[Rich Rosendale] "But having gone through that, I now think about problems differently from most chefs. If you haven't gone to that level of training and creativity, you may not know it even exists. When you're sitting around a table with Grant Achatz and Thomas Keller, you see the ideas they come up with as striking but possible. Suddenly you're figuring out new ways to do things. The lines of what once was just the realm of possibility have been moved."
Under the clock at the Lyon competition, Rosendale and his commis, Corey Siegel, endured five stressful hours preparing dishes. According to Newsweek.com, their menu included hickory grilled beef filet with asparagus and horseradish, fried hollandaise, a take on the Yankee pot roast using oxtail, potato dumplings, a resplendent coil of carrot, bone marrow, and more. The fish dish, turbot was slowly cooked and enhanced by ham, black truffles, cider-cooked butternut squash, a potato and leek cigar, and a wine emulsion.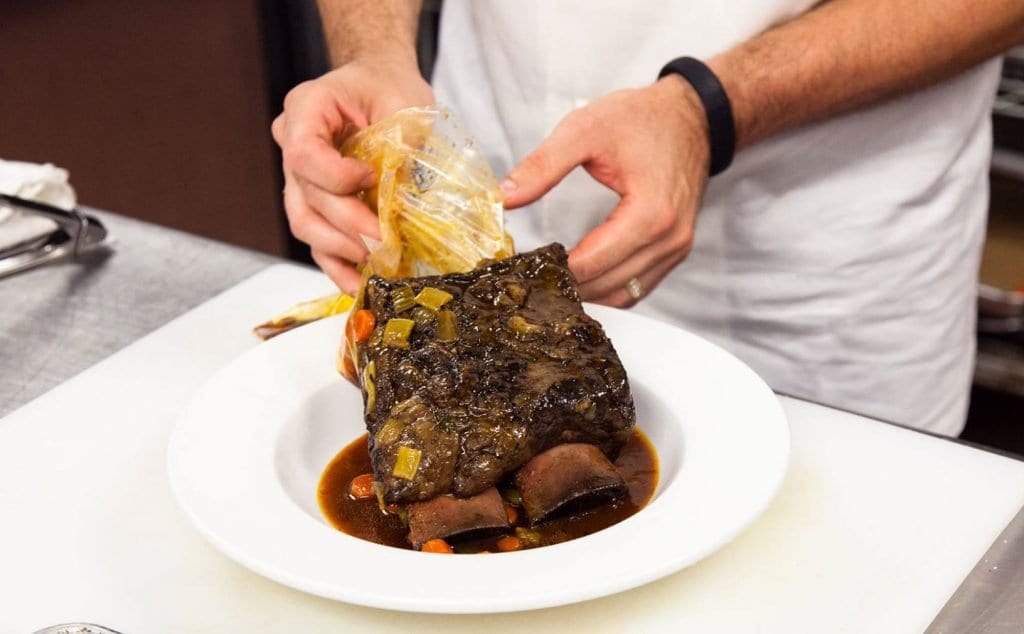 Though hoping for America's first gold medal win, the duo placed seventh behind the winning French team. Disappointed but not defeated, Rosendale acknowledged his team's advance past its 10th place finish the year prior. He expressed gladness over being the last American chef who'd work full time while preparing for Bocuse d'Or. That change netted solid results four years later.
[Rich Rosendale]
"
That's become part of the program now, to focus 100 percent of that year on the competition. Matt Peters finally won it for the U.S. in 2017. It's great to see our chefs getting the benefits of every year of building blocks the chefs before them put in place.
" Having achieved his goal of competing at Bocuse d'Or, Rosendale returned to his job at The Greenbrier with a new outlook on his role there. Satisfied with his accomplishments, he felt an eagerness to take his talents elsewhere.
[Rich Rosendale] "I had young kids and saw the need to spend more time with them at that age. I also wanted to return to being an entrepreneur."
A Love of Grandmothers' Meals Laid the Groundwork for an Outstanding Career
Like so many chefs who achieve greatness in the restaurant industry, Rich Rosendale's food foundation centered on family meals. On modest means, his mother raised him and his sister in Union Town, Pennsylvania. And like some teen boys, Rosendale struggled to find his way. His school grades weren't great, and his mischievous nature led to some minor troubles.
What did ground him, however, was food. His Italian and German grandmothers' cooking.
[Rich Rosendale] "It put a big smile on my face. Even today I get that feeling when I go to grocery store and think about what I'm going to make for dinner. It makes me happy."
He never envisioned being a chef, but the pace and action of restaurant work attracted him to the back of the house. After high school, he earned a culinary degree.
[Rich Rosendale] "Cooking kind of found me early on. I'd finally found something I could sink my teeth into. You know when you find something you love doing, and I did."
Getting Noticed
As Rich Rosendale's instructors and bosses recognized the young chef's unusual focus and attention to detail, he was given more responsibility and leadership roles in the kitchen. Soon he was working as a chef's apprentice in countries like Italy, Germany and France, where he discovered a love of cooking competitions. Rosendale would go on to medal in 55 competitions, including the 2004 World Culinary Olympics, where his team earned gold.
Rosendale returned to the U.S. to work under numerous Certified Master Chefs (CMC) around the country. He learned to blend the refined techniques of haute cuisine and modern kitchen technology. A stop at The Greenbrier resort to work under CMC Hartmut Handke would prepare him for an eventual return there as its youngest ever executive chef. But not before he'd endure some business challenges.
In 2007, when only 31, Rosendale opened Rosendale's Restaurant in Columbus, Ohio's popular Short North area. A second operation, Details Mini-Bar and Lounge, followed a year later. Though each received critical acclaim, running new restaurants amid the peak of the Great Recession proved unprofitable. He shuttered both. Fortunately for Rosendale, The Greenbrier wanted him back and offered a promotion. Young and ambitious, Rosendale was the ideal choice to lead the food and beverage program at the legendary resort through a massive overhaul. As executive chef, he oversaw 13 kitchens. And five new restaurants opened under his watch. He also launched the resort's dedicated 44-acre farm.
[Rich Rosendale] "I got a lot of experience running huge, multi-outlet operations at Greenbrier. It would have been nice to have known about CVap back then."
Preparing for Bocuse d'Or
While at The Greenbrier, not only did Rosendale earn his CMC, he won a silver medal at the Bocuse d'Or USA qualifier in 2008. He bettered that mark by earning gold at the USA qualifier in 2012, setting the stage for him to compete in Lyon, France, in 2013.
To assist in his year-long preparation for the world's most elite culinary contest, The Greenbrier allowed him to assemble a contest-replica practice kitchen in its fallout shelter. (Located a short distance from Washington, D.C., the room was built circa 1950 to house high-level U.S. government and military officials in the event of a nuclear war.)
[Rich Rosendale] "And that's where I practiced on my days off for a solid year. Without that, there would have been no way I could have prepared for that event like I did."
Chef Rosendale's Achievements – The Short List
Rich Rosendale has achieved some of the loftiest heights in the culinary world. But with a renewed focus on family, a new restaurant and a culinary instruction firm, he's got a whole new spin on career and kitchen equipment.
If you want to know some of the remarkable accomplishments achieved by Rosendale in a quarter century as a chef, prepare for some research. Not only is the list lengthy, he doesn't mention them readily. He may even forget some of them these days since the present and future are more important than the past.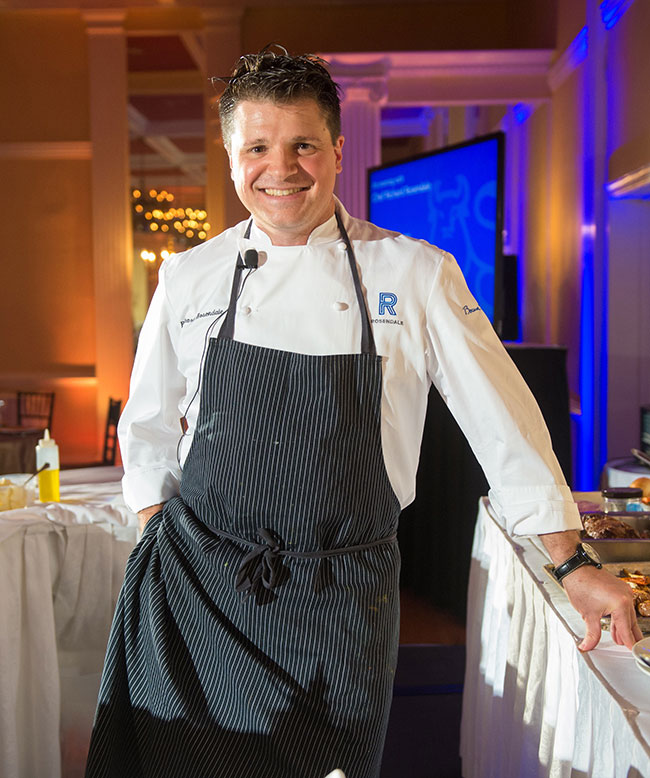 Still, we'd be remiss if we didn't indulge you with a short list:
One of 70 Certified Master Chefs in the U.S., passing the eight-day, 130-hour test on his first try (90 percent fail on their first attempt).
The youngest (at age 31) executive chef in the history of The Greenbrier Resort in White Sulphur Springs, West Virginia.
One of the five chefs representing the United States World Culinary Olympics in 2004, a quintet that took gold in a battle with 31 teams.
America's chef for the grueling and prestigious 2013 Bocuse d'Or competition, in which he placed seventh.
Perhaps surprising to some, he walked away from much of that to spend more time with his wife and three children in Leesburg, Virginia. He didn't disappear, he just redirected. He's got a new barbecue-centric restaurant, Roots 657 Café & Market, and a culinary training lab and instructional school.
[Rich Rosendale] "I do like staying busy. Your goals and pursuits change as you age. Mine certainly did."
Rosendale allows he was fortunate to have gained the mentorship of some of the world's greatest chefs, though chefs like him tend to attract the masters. Determined, disciplined and highly competitive, Rosendale has cooked in more than fifty international culinary competitions where he went toque to toque with international talents. When chosen to represent the United States in the Bocuse d'Or in 2013, his chef advisory panel included Thomas Keller, Grant Achatz, Daniel Boulud, Gavin Casin, and Gabriel Kreuther.
A film documentary dubbed "The Contender," chronicled his Bocuse d'Or adventure.
Knowing such access to such people is rare, he later formed another company, Rosendale Collective, which hosts one- to three-day workshops led by accomplished chefs. The sessions are for professionals and novices alike.
Working Smarter, Not Harder
Unique to his workshops, however, is their emphasis on high-tech kitchen gear. In an industry perpetually challenged by labor shortages, Rosendale is certain technology is the best long-term solution.
[Rich Rosendale]
"
We have two people in our culinary lab doing the work of ten people doing the same things at The Greenbrier. … (Use of that equipment) equates to a better value for customers and increased compensation for highly skilled cooks and chefs on the team.
" He counts Winston's 
CVap
® among those tools. For years he'd cooked sous vide, but upon seeing CVap cook using a combination of water vapor and dry heat during a 
National Restaurant Association
 show, he got interested.
[Rich Rosendale] "The first one I purchased was for Roots, where I use it for holding our smoked meats. Not many people see the connection between smoking a pork shoulder and sous vide: cooking low and slow and using different types of heat transfer. CVap's ability to hold that meat perfectly until it's served is just one of many, many ways we use it. And I know we've not come close to figuring all those out."
While the blue flame ever burning within Richard Rosendale wasn't snuffed out by his seventh-place finish at 2013 Bocuse d'Or, accomplishing his goal of cooking in it gave him a new vision for the second half of his career. He wanted more time with his wife and young children, and he wanted to revisit the entrepreneurial waters once more. That same year he left The Greenbrier to begin work on a new restaurant and a consulting and educational company.
Rosendale Collective
The former would be called Roots 657 Café & Local Market; the latter, Rosendale Collective. Roots would feature simple but delicious smoked meats, sandwiches, soups and a store, and the Collective would focus on training and education for chefs, food writers and cooking enthusiasts. Roots marked a distinct departure from the high-pressure, elevated cooking for volume at The Greenbrier, while the Collective was a chance to show others what he'd learned in his years working below his culinary mentors. In both operations, the Winston CVap would play crucial roles. [Rich Rosendale] "When I first saw one several years ago, I didn't really understand the capabilities of it. I assumed it was an ordinary hot box—things you see throughout the industry and in various forms. Until I started working with it, I didn't really understand how you could dial in in the CVap that precisely and what else I'd be able to do with them."
Central to Roots' in-house, to-go and catering menus are smoked pork shoulder, turkey breast, and beef brisket sold whole, by the pound, and by the sandwich. Knowing standard heated holding cabinets weren't ideal for maintaining smoked meat's temperature and texture, Rosendale became a quick study of CVap for those purposes.
[Rich Rosendale] "For years, a lot of people who've cooked in barbecue competitions would wrap up meat and throw it into the cooler. But while that works for a competition, if you're running a full-service restaurant, it's not an effective and reliable way to do that. You want to really control the conditions inside that cabinet, everything from humidity to ambient temperature. A cooler isn't a reliable way to do it at scale."
Like many chefs at his level, he'd mastered sous vide cooking. But CVap made him think about high-moisture cooking somewhat in reverse.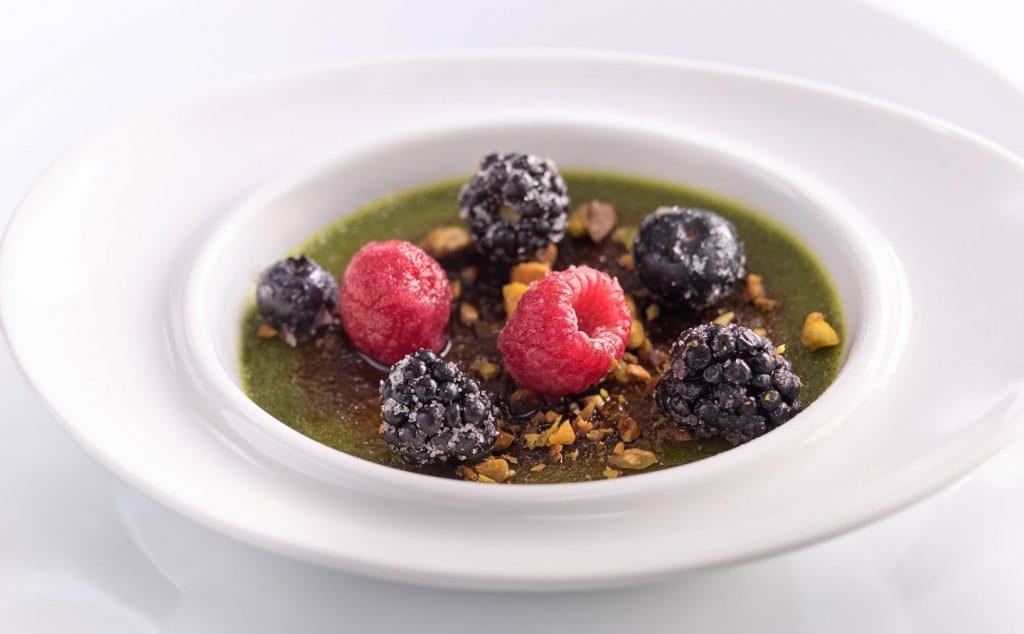 [Rich Rosendale] "In a water bath, the food in that bag is tumbling around in water bath. But when you're cooking with vapor, the product is stationary on a rack and the vapor is tumbling all around the product. I saw immediately how simple that was." 
Soon, his thoughts were moving from CVap's simplicity to its sophistication. He was learning to control the cabinet's precise combinations of humidity and dry heat to not only cook food to specific temperature and texture targets, he also learned he could hold them at those targets safely and for long periods if necessary.
[Rich Rosendale] "When people are so focused on cooking the food, they don't always understand the same kind of careful conditions that need to be met when holding food. You want to get to the point that you hit the quality curve and then keep it there as long as you can. You can't do that with just any hot box."
The more Rosendale learned about CVap, the more its non-cooking attributes came into view. Realizing that CVaps don't have to be located below an exhaust hood was a revelation that made him rethink restaurant design ideas.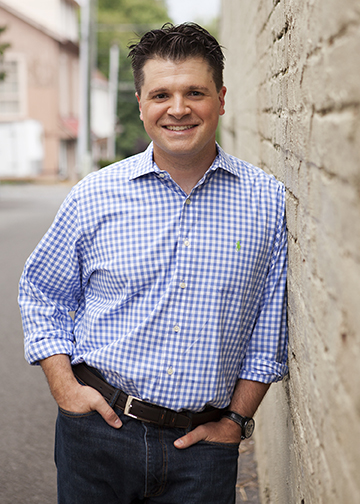 CVap Helps Rosendale Boost Bottom-Line
[Rich Rosendale] "When you look at it from the perspective of opening a restaurant, where you know infrastructure is going to be expensive, to think that you have a piece of equipment that can do what it does and not need space under a hood is an amazing advantage. Being able to park it along the wall gives you a lot more range within your opening budget."
That thinking played a role in creating a Rosendale Collective class on Modern Efficiency with Equipment. In the class, Rosendale teaches students to understand that buying equipment isn't just about how it cooks or chills food. Rather, a piece of equipment's ability to generate a return on investment must be considered. Modern equipment that reduces labor and utility costs pays for itself by boosting bottom-line profits, he said.
Relative to CVap, long and precise holding increases food yield and reduces food waste, and being able to let it cook overnight, unattended and without a hood turned on reduces labor and utility costs.
[Rich Rosendale] "When you can have production happening without staff working, that's huge. In too many traditional kitchens, food is being thawed at room temperature where bacteria and pathogens become an issue. But when you can put it in CVap and speed it through that danger zone from undercooked to fully cooked, that's safe."
While Rosendale said he could cook some of his favorite dishes in traditional ovens, the precise low and slow application of vapor heating makes for an unrivaled final product on the plate.
[Rich Rosendale] "I like doing an Asian-spiced pork belly marinated with fish sauce, turbinado sugar, jalapenos, cinnamon, ginger, star anise, chiles, hoisin, scallions, and sambal," he began. "I could get that meat up to 185 F with a regular oven, but never at the low temperature, I could achieve using CVap. In CVap I can keep the humidity so much higher and, as a result, get a moist product with exceptional yield. Since a traditional oven doesn't transfer heat the same way, it would melt out all the marbling and fat that makes the belly so good. I want that vapor to carry that heat because it does it so much more efficiently."