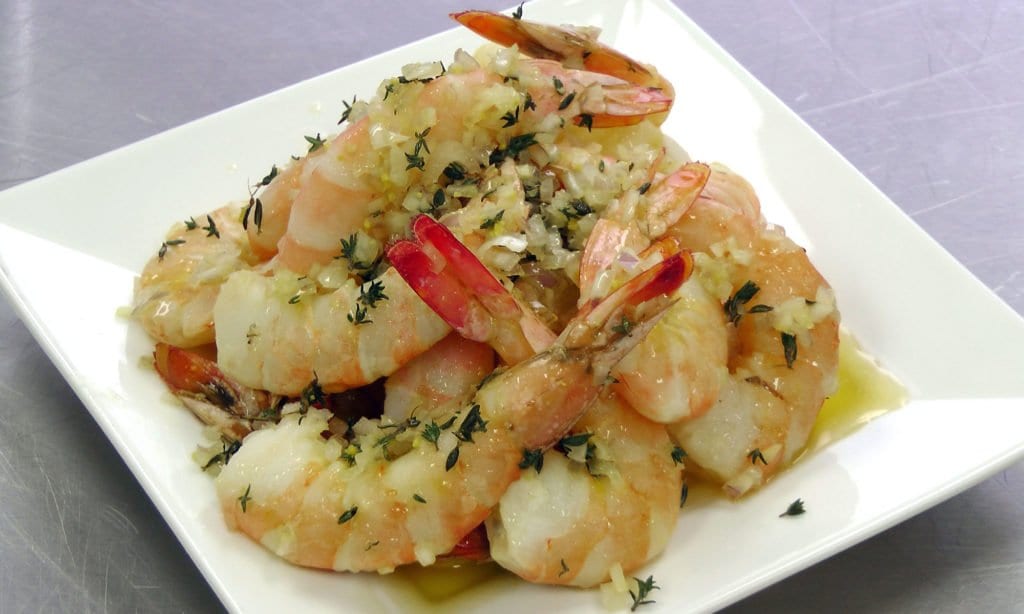 If you are looking for tender, perfectly cooked shrimp bathed in a light, buttery sauce with a bright, citrus-shallot flavor (with just a hint of thyme), you will really love this one. This might spark some menu ideas, since operators may be looking for a lighter fair in warm weather.
There is virtually no limit to what you can cook in CVap® using a sous vide preparation. Because of CVap equipment's unique ability to create and maintain precise temperature environments, even the most delicate products – like shrimp or fish – will turn out beautifully every time.
12 shrimp or prawns, peeled (16-20 count)
1/4 cup clarified butter
1 medium shallot minced
1 1/2 tsp fresh thyme
1/4 tsp fresh grated lemon zest
Place shrimp and all ingredients in the preferred bag for vacuum sealing.
Vacuum seal shrimp (prawns) in a single even layer.
Set CVap Cook and Hold Oven to 125°F Vapor Temp/ 125°F Air Temp. Allow to preheat for 30 minutes.
Place vacuum-sealed shrimp in CVap oven for a minimum of 20 minutes.
Maintain in CVap until ready to serve. When ready to serve, cut open and place in serving dish or toss with delicate pasta, such as capellini.
Preparation time: 15 minutes
Cooking time: 20 minutes
We'd love to try your favorite recipes too, so please share them!