We wanted to make something comforting yet elegant, an al dente linguine tossed in a velvety blush sauce. First we cooked lobster tails and shrimp in a CVap® Cook and Hold Oven. The flavor and texture of the shellfish added a level of decadence to the dish that made it truly special. Let's deconstruct it!
First, the shellfish. A CVap Cook and Hold Oven steamed the lobster tails at 200°F Vapor/200°F Air (200°F + 0 in legacy) for about seven minutes, bringing them to the perfect temperature and texture for this dish. We staged the shrimp in the same oven, at 135°F Vapor/145°F Air (135°F + 2 legacy) for about ten minutes. This made the shrimp nearly – but not quite – opaque.
We cooked traditional linguine while the shellfish was steaming. The pasta cooked to al dente, tossed with a bit of olive oil, and held in a CVap Holding Cabinet at 140°F Vapor/140°F Air (140°F + 0 legacy) until we were ready to plate.
On to the sauce! We combined olive oil, garlic, onion, San Marzano tomatoes, salt, pepper, and fresh basilto create a classic marinara.
After that, we added heavy cream to create a gorgeous blush sauce.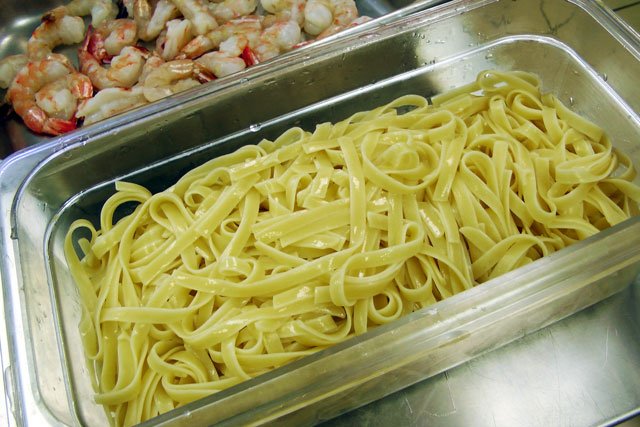 We removed the lobster tail meat and reserved the shells, along with the shrimp shells, to make stock later.
Meanwhile we cubed and stirred some of the meat into the blush sauce. The rest was set aside to be added whole.
We coated a portion of pasta we'd been holding with the seafood/sauce mixture…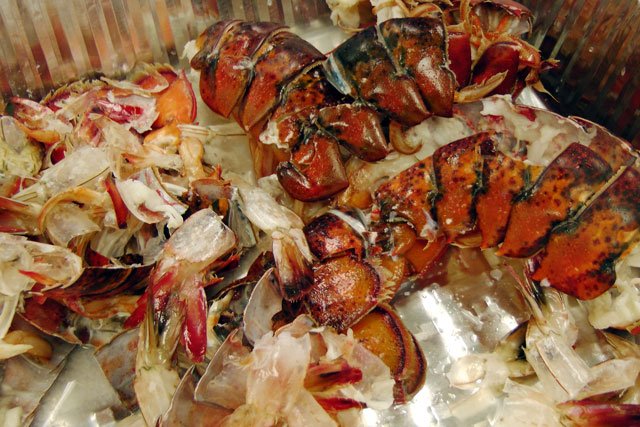 Gilded the lily by crowning it with the whole piece of shellfish, a bit more sauce, and a garnish of fresh basil.
The natural sweet flavor of the shellfish really came through, complimented nicely by the simple blush sauce. And the fresh basil added just the right amount of bright, yet peppery foil to the richness of the overall dish.