September 2 is one of the most important days of the year – International Bacon Day! What's not to love about bacon? It is true that there are a few folks who don't like bacon, but do you really trust them?
Sure, there are easy ways to enjoy this savory treat; BLTs, crumbled into salad, or with a couple of sunny side eggs. But why not try something that kicks it up a notch? What could be better that Bacon-Wrapped Breadsticks?
Ingredients
Bacon – 1 lb. (or about 24 strips)
Refrigerated breadstick dough (2-tubes, 11 oz. each)
Parmesan cheese – 1 cup (grated)
Garlic powder – 2 tsp
Butter -1/2 cup (melted)
If you prefer, frozen yeast rolls may be substituted for breadstick dough. Allow frozen dough to thaw, and follow same directions as for breadstick dough.
The Process
Roll each section of dough into thick strings. Bring both ends of the strings together. Place a strip of bacon on the doubled string and gently twist, making sure the bacon wraps around the strings of dough.
Line a baking sheet with parchment paper. Place each twisted piece onto the sheet, allowing space around each piece.
Preheat a CVap® Retherm Oven on channel 4.
Place breadsticks into oven. Bake for 12 minutes, or until golden brown.
While the breadsticks are baking, combine cheese and garlic powder in a shallow bowl. Melt butter in a separate bowl.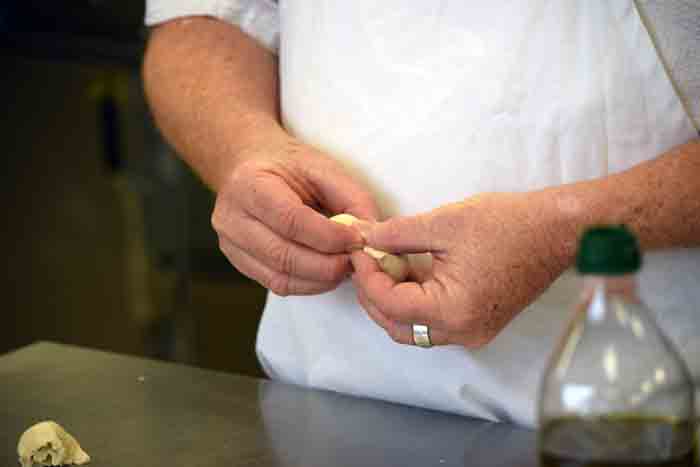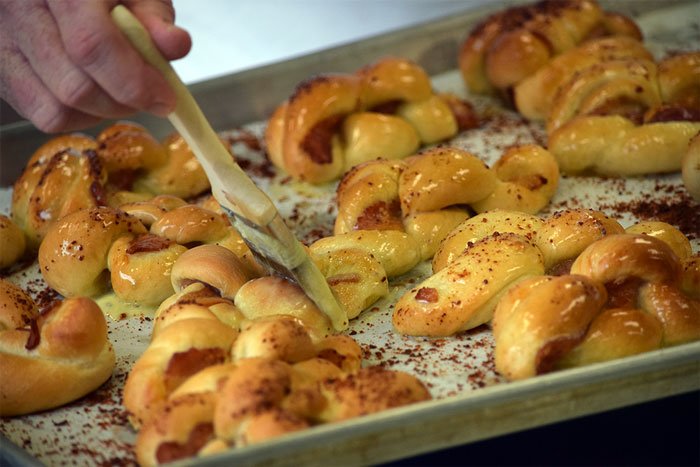 Remove breadsticks from oven. Brush with melted butter.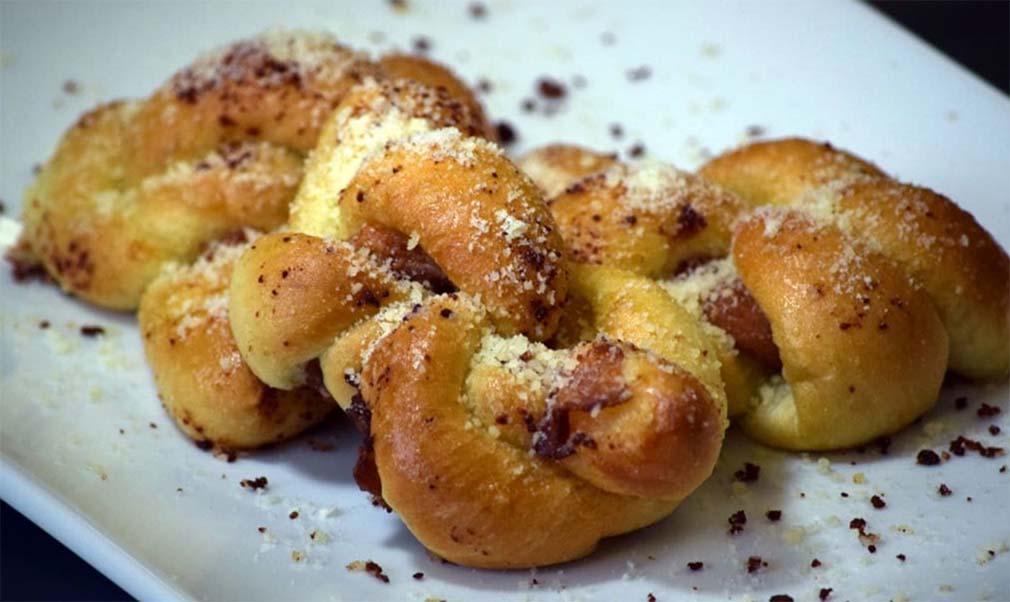 Roll warm breadsticks in cheese mixture.
Plate and serve.
Yield will be two dozen. Your bacon breadsticks will be salty and savory, with just the right about of chewiness, and the added kick of bacon. Enjoy!