CVap® equipment cooks perfectly poached eggs in their shells and then holds them at the same consistency for hours. Certainly, this is just one of many examples of how CVap (Controlled Vapor Technology) cooks so precisely and yet so delicately. Therefore the preparation of a challenging dish such as eggs benedict is a snap! In this blog, we will walk through our eggs benedict recipe. 
We placed whole raw eggs (in their shells) into muffin tins.

Place them in a CVap set at 146F Vapor/146F Air.

Cook for 1 hour to achieve a poached state, though the time may vary depending on the size of the eggs.

We then set the CVap at 135F Vapor /135F Air, Infinite Hold for the rest of the day.
To assemble our eggs benedict:
Toast English muffins in a CVap Retherm at 170F Vapor/ 350F Air for 5 to 10 minutes or until the desired toastiness.
Place about one ounce of thinly sliced ham onto each English muffin half and set to Infinite hold at 145F Vapor/150F Air in a CVap Holding Cabinet until service.
In another CVap Holding Cabinet, we held hollandaise sauce at 135F Vapor/135F Air.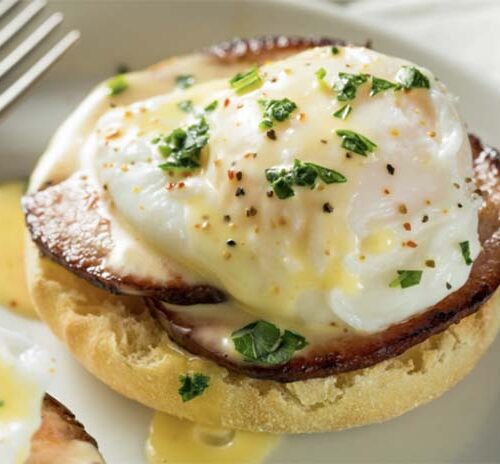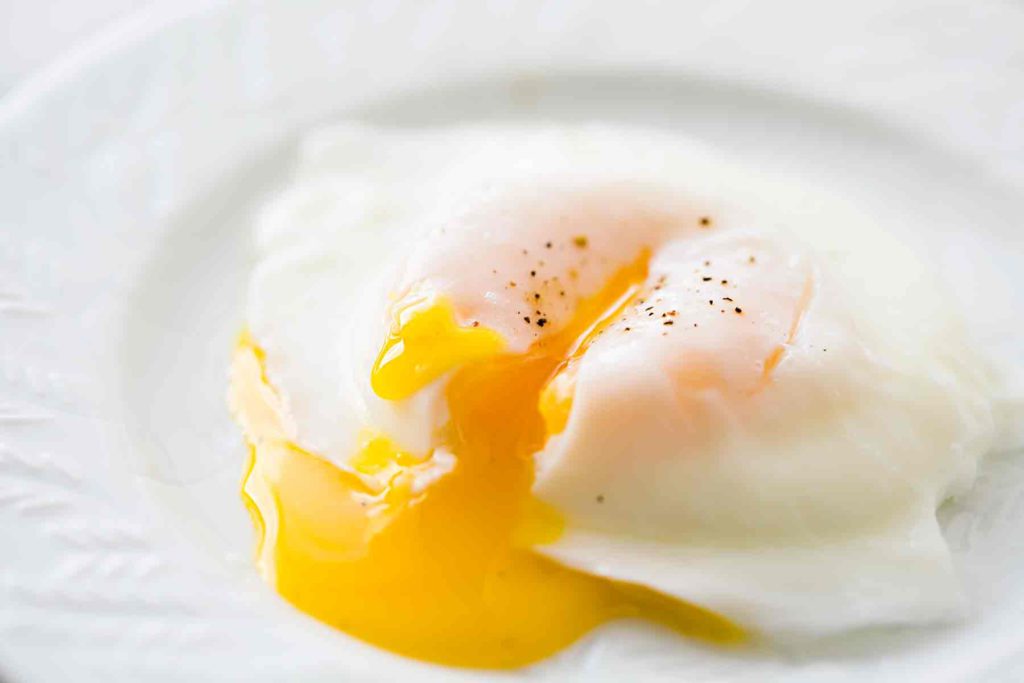 We were able to serve folks a freshly-made order of Eggs Benedict in seconds. But what is beautiful about what CVap can do for eggs is that even hours later, the consistency of the poached eggs remained the same!
Give it a try in your CVap. Don't forget to share your recipes and pictures on the CVap Operators group!