Roasting Veggies in CVap® Boosts Flavor
There's no denying it – most of Winston's blogs focus on proteins. It's true that CVap® technology brings out the best in meats, but roasting veggies also serves up phenomenal results. I've prepared some of my most favorite vegetable dishes in a CVap Retherm Oven. Today we tested three vegetables: Broccoli, cauliflower, and baby carrots.
425°F is the traditional roasting setting for vegetables in a conventional over. However, since the max temp of a CVap Retherm Oven is 350°F, I had to adapt a bit to convert these items to CVap preparation.
I am amazed at the difference that roasting vegetables makes, particularly when getting kids to eat them. My daughter has always turned her nose up to broccoli no matter how many ways I have prepared it, but roasting it has always made her a happy camper.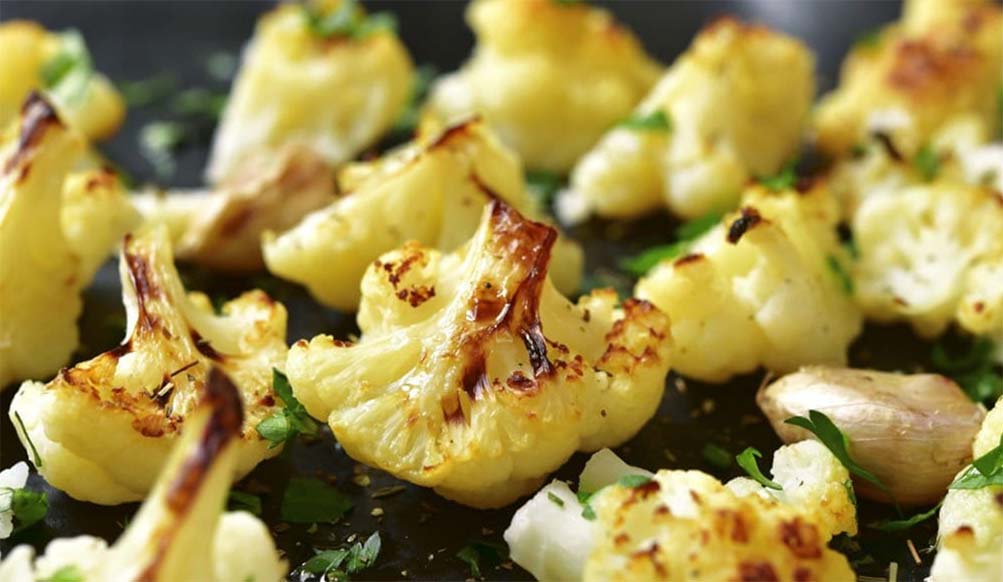 Using the CVap oven, we attempted three different preparations, all very simple, and all done on Channel 5 in a CAT retherm oven. This particular setting has a 130°F water temperature and a 350°F air temperature. The high differential allows for the greatest browning potential, and the results were fantastic (as shown in the pictures below.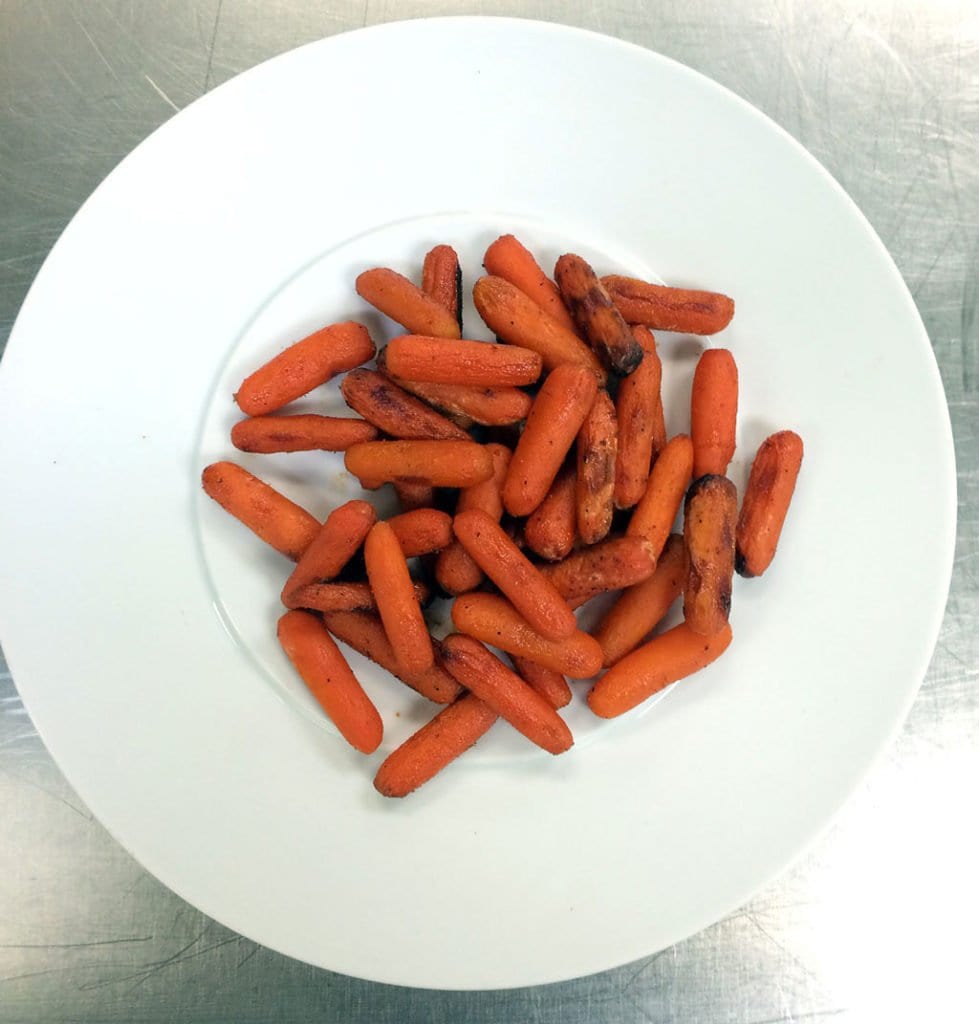 Baby Carrots with Honey and Cajun Spice
Toss the carrots in a bowl with honey and cajun spice to taste. These take 20 minutes total cook time.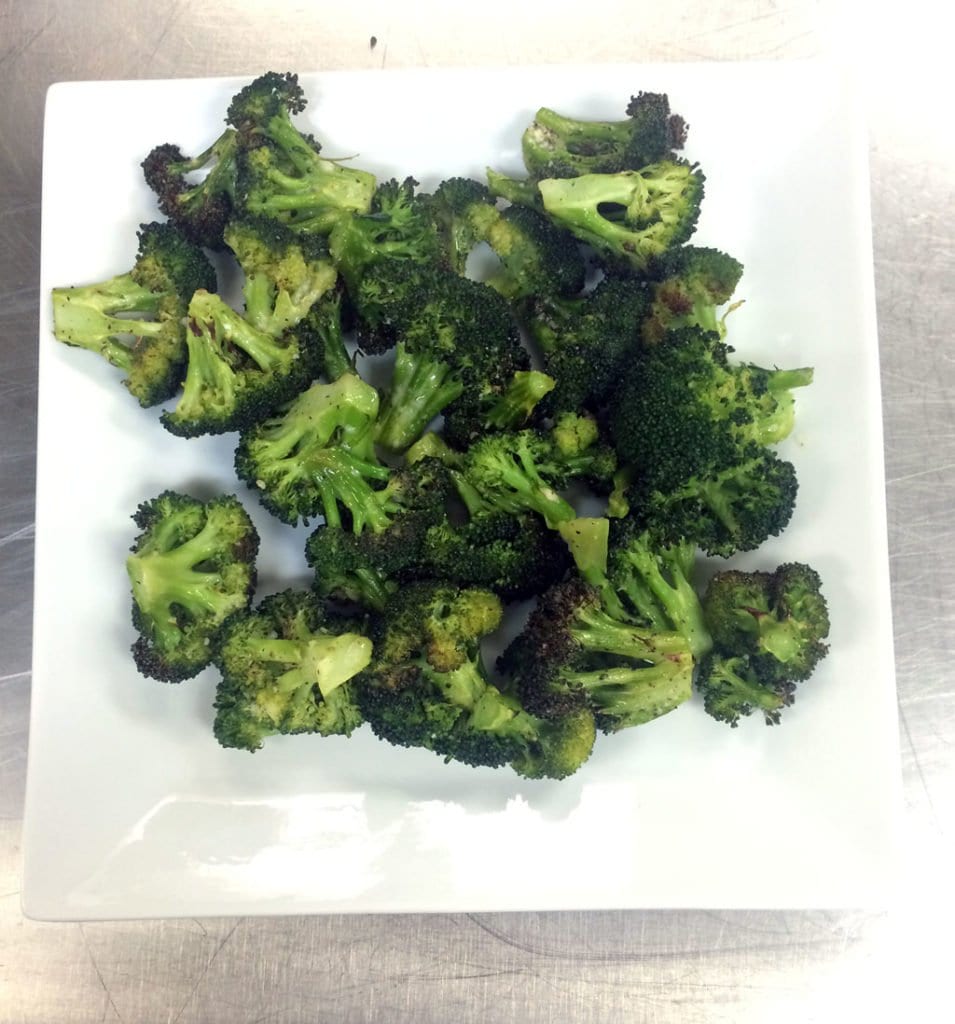 Broccoli Tossed with Olive Oil, Salt and Pepper
After 18 minutes in the oven, pull the trays out and sprinkle with grated parmesan cheese. I placed them back in the oven for two minutes. Drizzle with lemon juice and serve.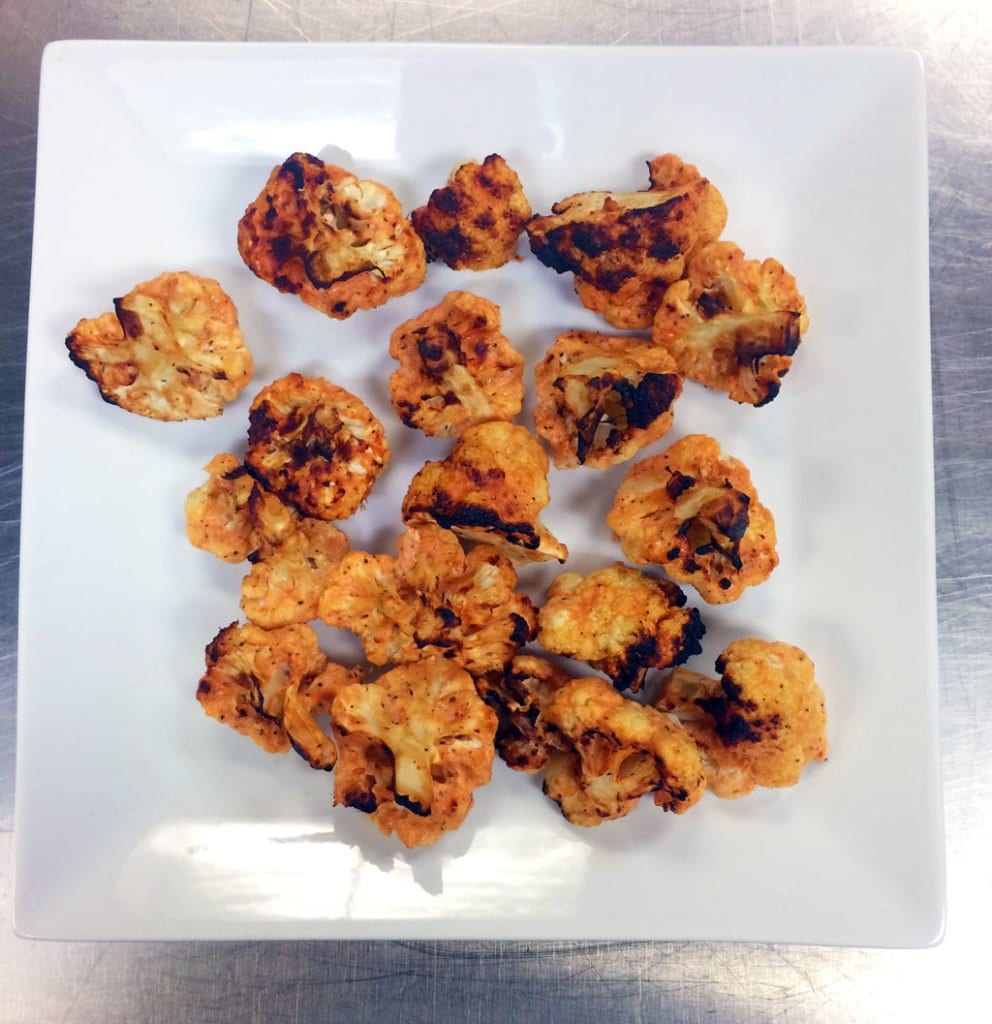 Cauliflower with Plain Yogurt and Red Curry Paste
First, toss the cauliflower florets in the yogurt with the red curry paste, then add salt and pepper. These take about 25 minutes total cook time.
Adjust these recipes to suit your own tastes. As you can tell from these photos, I like a generous amount of char on my roasted vegetables. You may like more or less. Experiment to find the taste and texture that satisfies the picky palate you're trying to please.
To expand your menu with fresh vegetables, this recipe is a sure bet. Use Retherm ovens for more than cooking pizzas and breaded chicken products. It is fully capable of making scratch food that is very easy and healthy!