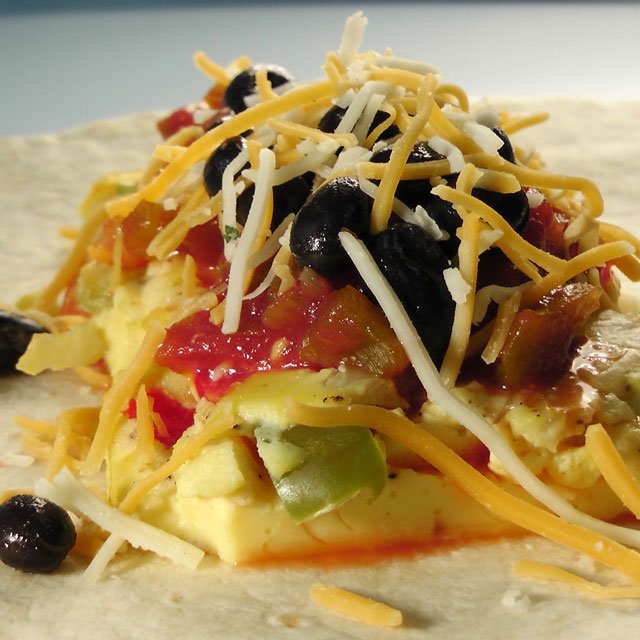 Naturally, we love experimenting with trends, blending techniques and flavors to come up with new creations. In fact, this recipe combines two enormously popular ingredients – eggs and wraps – and gives the dish a Latin twist. Although these ingredients probably bring breakfast to mind, the dish is hearty enough to serve any time.
We prepared our eggs in the style of an Italian frittata. According to Wikipedia, the Italian word frittata derives from fritta and roughly translates as egg-cake. This originally was a general term for eggs cooked in a skillet, anywhere on the spectrum from fried eggs, to omelets, to an Italian version of the Spanish tortilla de patatas, made with fried potatoes. Outside Italy, frittatas were considered equivalent to omelets until the mid-1950s.
In fact, our preparation of the eggs is a form of staging. In this case, an operator could prepare the frittata components in hotel pans well ahead of service and hold the eggs beautifully until assembly, saving time during the rush. The cooked eggs will maintain their texture and the exact right amount of moisture as if they were cooked to order.
1 Dozen Small Tortillas
Melted Butter
2 Dozen Fresh Eggs
2 Cups Half & Half
Chopped Green Bell Peppers, Red Bell Peppers, and Onions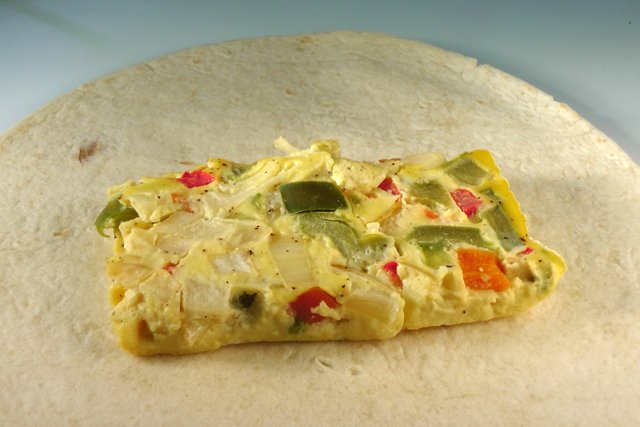 Preparation:
Place tortillas in preheated CVap® Holding Cabinet (vapor temp 140°F/air temp 140°F).
Next, prepare one full-size 2-¼ inch hotel pan with melted butter.
Mix and add eggs and the half & half to the pan, and sprinkle chopped veggies over the entire pan.
Season with salt and pepper to taste.
Cook in a preheated CVap Cook & Hold Oven set to vapor temp 200°F/air temp 200°F for 12 minutes.
Remove from oven and place with the tortillas in the CVap Holding Cabinet.
Wrap Assembly:
To assemble, we cut the cooked eggs into 2 x 3-inch strips and placed one piece in a warm tortilla. Next, we topped with black beans, shredded colby-jack cheese, fresh pico de gallo, and cilantro, giving the dish a Latin flavor.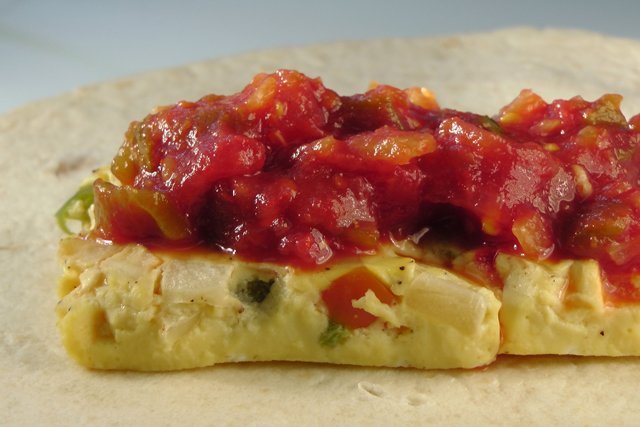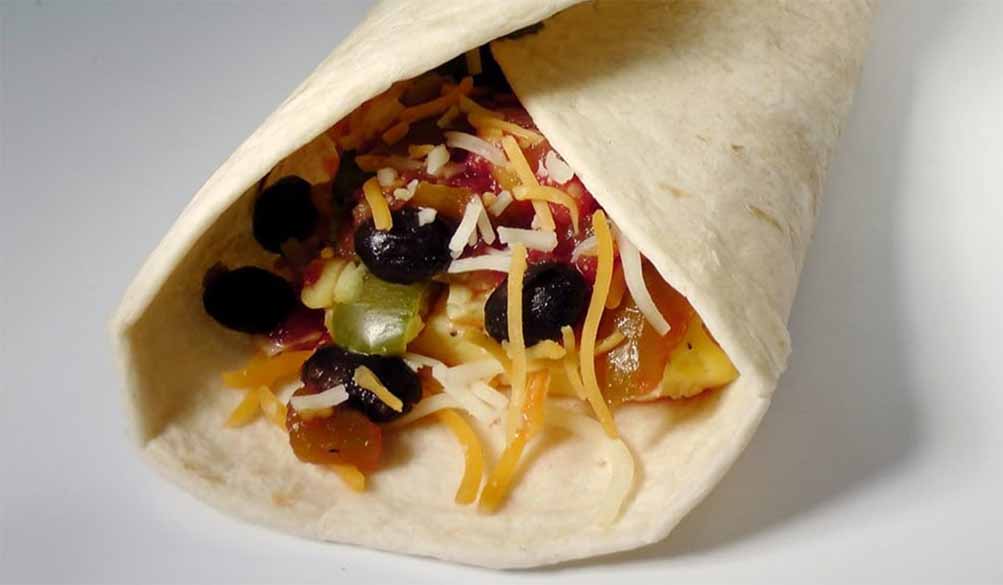 You could dozens of different spins on this preparation. For example, change the vegetables or stir-ins that you add to the egg mixture prior to cooking. Vary the type of tortilla or bread you serve it on. Or finish with different toppings and garnishes. Moreover, there's no limit to the variety of dishes you can quickly crank out!