There's something deeply satisfying about chicken noodle soup. It resonates with most people. It's good for the body. Soothing for the soul. It transports you to a nostalgic happy place from your childhood. Chicken soup is transcendental.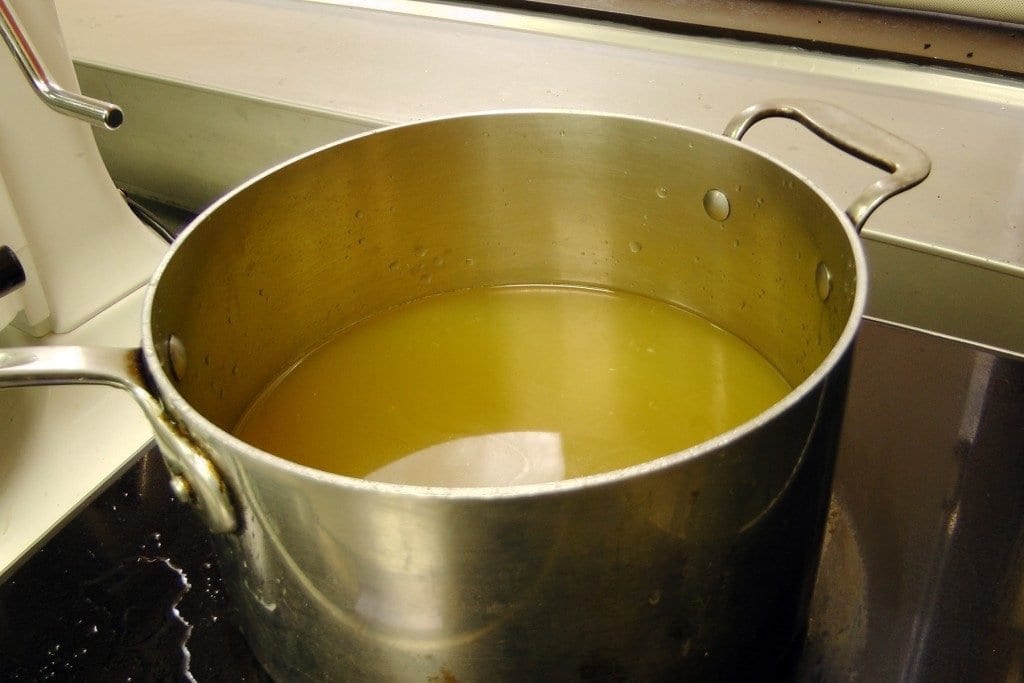 It can also be an eloquent expression of different techniques. We utilized both CVap® and Collectramatic® equipment to create a chicken soup with a robust flavor profile and a broad range of textures.
For the broth, we combined chicken carcasses and aromatics, including carrots, onions, celery, thyme, sage, parsley, and rosemary. It was slowly reduced in a CVap Cook and Hold Oven set at 180°F Vapor/210°F Air for eight hours, with Constant Cook ON.
Chicken thighs were vacuum-sealed with olive oil and salt and poached at 165°F Vapor/175°F Air for two hours with Constant Cook ON. The result was a
confit
with an almost buttery texture. We removed the skin from the poached chicken and open fried it in a Collectramatic fryer at 350°F for four minutes.
Next we steamed celery, carrots, and onions in a CVap at 200°F Vapor/200°F Air for one hour. After that the steamed veggies joined the stock. This tasty concoction was held until it was time to assemble the plates. We purchased fresh noodles from
Whole Foods Market
and steamed them at the same settings as the vegetables.
Next came the plating. We started with the steamed noodles and topped them with the vegetables, followed by pulled confit of chicken.
Finally, we poured hot stock over the bowls and garnished with fresh herbs and the fried chicken skin crisps.
The final result was a soup that was blissful. It combined so many textures and flavors. Our tastebuds were delighted, and our souls satisfied.
It just doesn't get more satiating than that!