Warming cabinets (a.k.a. holding cabinets, hot boxes, etc.) are the secret weapon in many commercial kitchens. They make it possible to keep prepared food at a safe and consistent temperature until it's ready to be served.
Winston's CVap® Holding Cabinets are the most precise warming cabinets in the foodservice industry. But it's important to remember that even the best cabinets have their limits. Let's look at the top five dos and don'ts of using warming cabinets effectively and safely.
Top 5 Warming Cabinet Dos
1. Maintain Proper Temperature
2. Preheat the Cabinet
3. Use Food Containers or Pans
4. Clean and Sanitize
5. Train Staff
1. Maintain Proper Temperature
Set the warming cabinet to the appropriate temperature range recommended for the type of food you are holding. Regularly check and monitor the temperature of the food and the cabinet to ensure it remains within the safe range. For most foods, this is 140°F or above.
Preheat the warming cabinet before placing the hot food inside to ensure it reaches the desired temperature more quickly and efficiently. Otherwise, the food will lose heat as the cabinet warms up.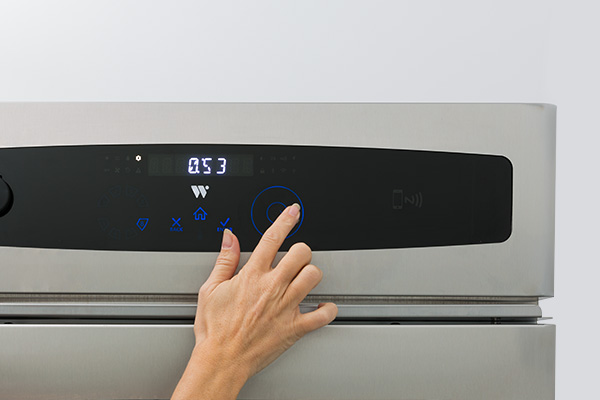 3. Use Food Containers or Pans
Place food in appropriate food-grade containers or pans before putting it in the warming cabinet. This helps maintain cleanliness and prevents direct contact between the food and the cabinet surfaces. Food will inevitably get on the cabinet's surfaces, but putting it in appropriate pans will minimize the mess (and the cleanup).

If using perforated pans, place a solid sheet pan on the bottom rails to catch any drips or other food residue that leaks through the perforated pans.
Regularly clean and sanitize the warming cabinet, following the manufacturer's recommendations. Remove any food debris, spills, or residue promptly to prevent contamination and protect cabinet surfaces.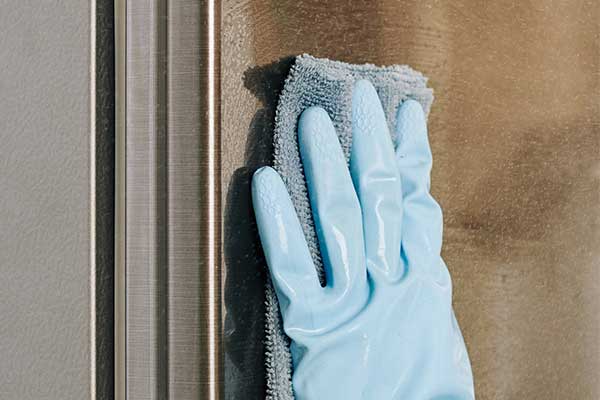 Provide proper training to staff on how to operate the warming cabinet, including temperature controls, cleaning procedures, and safe food handling. Don't assume that they know how. In today's labor market, there's a good chance they may be working in a kitchen for the first time.
Top 5 Warming Cabinet Don'ts
1. Don't Overload the Cabinet
2. Don't Use the Warming Cabinet to Cook or Retherm Food
3. Don't Neglect Cleaning and Maintenance
4. Don't Hold Food Indefinitely
5. Don't Ignore Warning Signs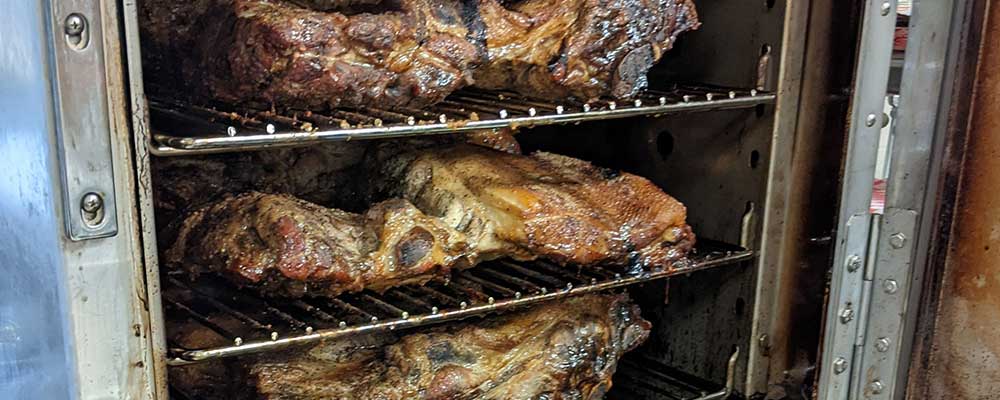 1. Don't Overload the Cabinet
Avoid overcrowding the warming cabinet with too much food. Overloading can hinder proper air circulation and cause hot and cool spots within the cabinet. It also makes rotating food (first in, first out) more difficult.
2. Don't Use the Warming Cabinet to Cook or Retherm Food
Warming cabinets are designed to maintain hot food at safe temperatures, not to reheat or cook raw food. Don't use the cabinet to warm or retherm food. Doing so can lead to bacterial growth and foodborne illnesses. Not to mention it's a major no-no in EVERY food safety code.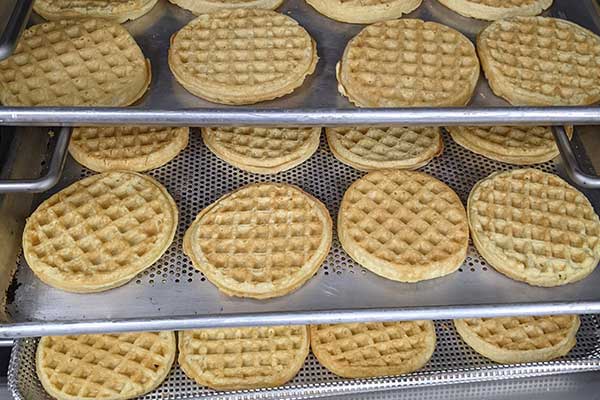 3. Don't Neglect Cleaning and Maintenance
Regular cleaning and maintenance are essential for the longevity and safe operation of the warming cabinet. Don't neglect these tasks, because they can lead to malfunction or contamination.

Stainless steel isn't impervious to damage if not cleaned regularly and properly. And failure to clean can result in your warranty being voided. You gotta clean that sucker!
4. Don't Hold Foods Indefinitely
Warming cabinets are great tools, but even the best warming cabinets can't hold food indefinitely. For example, CVap holding cabinets offer some of the most prolonged high-quality holds you can get. But even they have their limits. Moist foods, like casseroles, soups, and sauces can be held safely for hours. But foods with crisper textures, such as fried chicken or fried fish have a shorter hold window before their quality starts to drop. Follow proper holding guidelines to ensure you're serving the best quality food.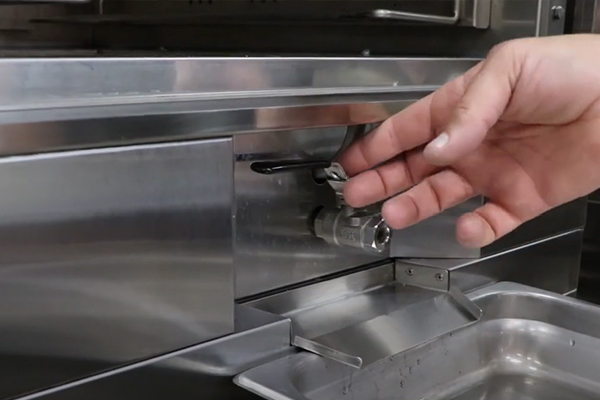 5. Don't Ignore Warning Signs
Most warming cabinets are pretty danged reliable. But don't ignore it if you notice unusual noises, fluctuating temperatures, or any other warning signs that something may be off. Contact your manufacturer's customer service department or a licensed servicer to track down the problem. Addressing these issues as soon as they arise can help prevent more serious problems and keep your cabinet from failing on you.
Warming Cabinets are Great Tools – If You Use Them Correctly
When used properly, warming cabinets are powerful tools in virtually any commercial kitchen, from fast food to schools, to healthcare facilities. They can preserve food at peak quality and reduce the amount of labor needed to serve your patrons. By following these simple dos and don'ts, you're well on your way to getting the most out of your warming cabinets.
Want to talk one-on-one about how warming cabinets can benefit your operation? Contact us today!