Baking a picture-perfect and delicious cheesecake in a commercial kitchen can be a lot more difficult than people realize. You could have the perfect crust, a satiny-smooth filling, the best pan on the market, an appropriate bains marie, a great oven, mad skills… and still you wind up with those cracks in your custard!
As promised, I'm sharing a cheesecake recipe that I love, not only because it's a tasty classic but also because it's as fool-proof as the crème brûlée recipe I've already shared. I am again offering two methods: one is prepared in a CVap® Cook and Hold and the other in a CVap Retherm Oven.
Crust: Mix 1½ cups of graham cracker crumbs with 3 Tbsp of sugar and 1/3 cup melted butter. Press into to bottom of a springform pan.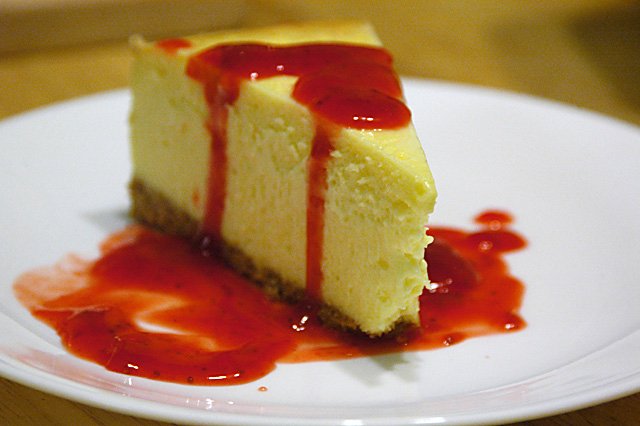 Filling: In a mixer, cream together 4 packages of cream cheese, 1 cup of sugar, and 1 tsp vanilla. Then mix in 4 eggs, one at a time. Mix on low until very few clumps are visible and be sure to scrape the sides of the bowl. Once the filling is finished, pour it over the crust.
Set the oven to 200°F Vapor/200°F Air and allow approximately 30 minutes when preheating the unit.
Set the timer to 1:30
Once the oven is preheated, place the cheesecake in the oven and press start.
After 1:30, the unit will read sell and the cheesecake has finished baking.
Remove from oven and refrigerate (with the springform still in place) for at least 3 hours.
After refrigeration, remove springform and slice for serving.