Here at Winston, we've had the privilege of working with some true "Burger Masters." These folks use CVap® ovens to produce burgers that their customers crave. Ultimately, they showcase the versatility of CVap equipment.
Burgers are America's favorite sandwich. The average American eats three burgers a week (for a national yearly consumption of 50 billion burgers). There are great blogs celebrating burgers, and their superior cousin, the cheeseburger. A Hamburger Today, Burger Beast, and Eat More Burgers are all fun reads.
These are the Burger Masters
Chef Paul Wahlberg (one of the stars of the A&E show Wahlburgers) takes full advantage of CVap's staging abilities. Consequently, his kitchens can crank out an eight-ounce burger in about four minutes, using CVap to stage. As he said, "…the precision, and the consistency of the equipment is always perfect."
Thomas Salamunovich, a CVap pioneer, first recognized the value of serving a gourmet hamburger at his fine-dining Larkspur restaurant in Vail, Colorado. As a result, he turned his single menu item into a concept called Larkburger.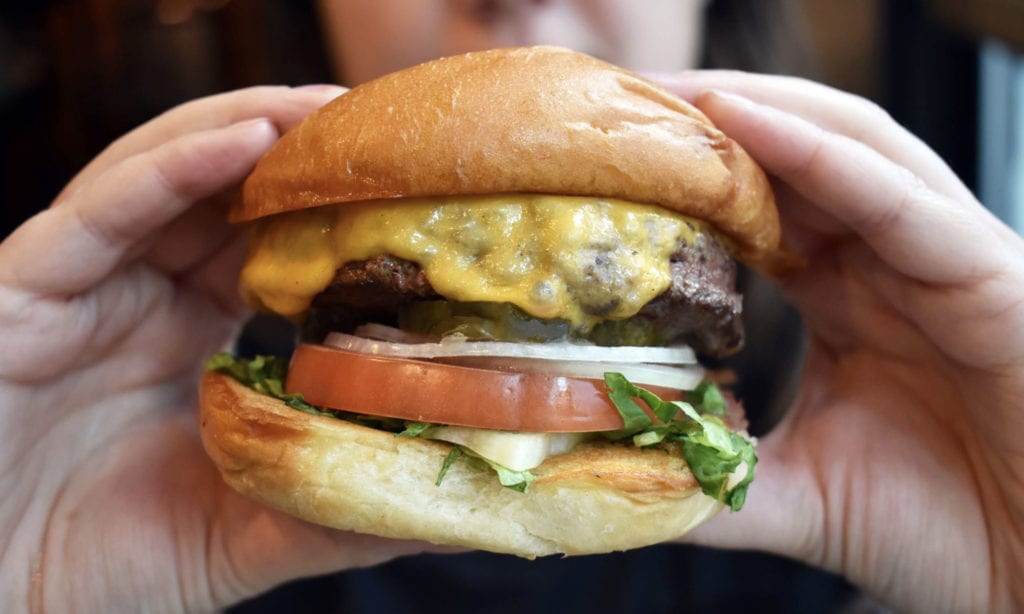 Chef John Tesar chose to share his method for a perfect burger with thousands of YouTube viewers. You can check him out here.
Adam Fleischman in LA has taken burgers to a different dimension, literally. He uses CVap in his concept Umami Burger, which emphasizes umami (the fifth taste) to make better burgers.
Tony Maws, Chef/Owner of Craigie on Main in Boston, cooks his Bar Burger at low heat in our CVap oven. Later, he follows with a quick char on the plancha. Check him out here: craigieonmain.com.
Certainly, there are many more Burger Masters out there using CVap to create the perfect burger. Let us know about it. We will highlight your recipe and restaurant!