Andy Husbands is an accomplished Boston chef. Born in Seattle, Washington, he moved to Massachusetts with his father in 1984. He's probably best known for his restaurant Tremont 647, a South End fixture from 1996 to 2018. He shuttered that restaurant to focus on his new barbecue concept, The Smoke Shop, which has three locations: Cambridge, Boston's Seaport, and Sommerville. A fourth is under construction in Harvard Square.
Andy has spent over 20 years on the competitive barbecue circuit (as a member of the IQUE BBQ team, winner of the 2009 Jack Daniels Invitational World BBQ Championships), and has earned national recognition, including appearances on The Food Network, and being named the 2014 Massachusetts Restaurant Association's Chef of the Year. He's also authored five cookbooks, including his latest, Pitmaster (co-written with Chris Hart).
Andy spoke to us in the Fall of 2020, a few months into the COVID-19 pandemic. It was (and still is) having a massive impact on the entire restaurant industry. We asked him how his business was weathering the storm.
The following is a conversation between Andy and our late friend, Chef Barry Yates.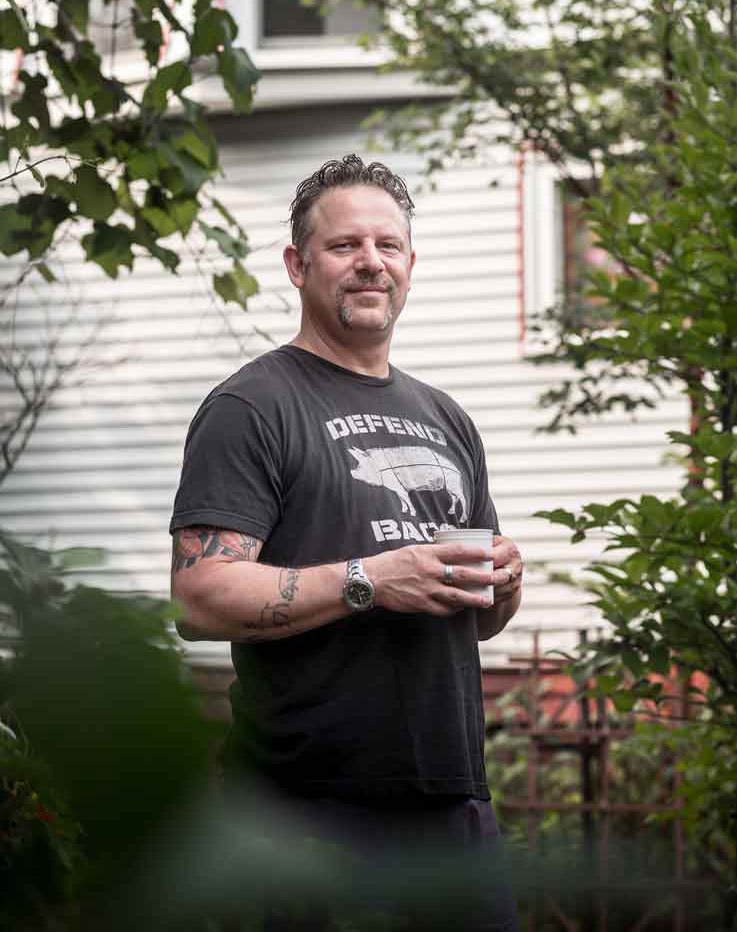 Facing the Latest Challenge
[Barry Yates] How's your business? How are things in Boston, with all this craziness?
[Andy Husbands] "Things in Boston are interesting. I'm one of those positive guys. So I'm not going to be asking, begging for help. That's just not how I do it. I put my head down and work. But things are okay. I've got a great business partner. We feel pretty strongly that we're going to survive. We're going to be okay. And we're looking toward the future. Actually, we'e starting construction on a new place. Business-wise, we're about 40 to 50 percent. For us, it's going to be all about labor, and managing labor."
"I've been through a lot. Nothing this bad, but I've been through 9/11, through 2008 [the Great Recession], the Marathon bombings, and ten feet of snow. What you do is circle the wagons. You make sure your key players are in place. Make sure you're taking care of your team as best you can. You're just defending what you have. And that's what we're doing. So, it's going okay. We have lots of happy customers. Instead of serving the 3,000 people each location would serve in a week, now we're serving about 1,000 to 1,500."
[Barry Yates] Is the majority of that curbside and carryout, or are people actually coming in now?
[Andy Husbands] "A fair amount is curbside, carryout, third-party delivery, and catering. When I say catering, it's not like the old days. It's parties of ten, parties of 15, people getting together. We've been really lucky. In Cambridge, Sommerville, and Boston, everybody's let us expand our patios, or even have a patio in some parking spots. I hope they let us do that every year. It's awesome. So, just getting through, being as creative as possible. I'm working on a class. Looking at different revenue streams. Just figuring out what's best for us. Being as creative as possible. I'm working on a class. Looking at different revenue streams."
[Barry Yates] Like you've told us, you've dealt with 2008, 9/11, now COVID. How'd it all start, and how'd you get to where you are today?
[Andy Husbands] "In fourth grade, I did a demo on how to make doughnuts. I was, what they called back then, a latchkey kid. I'd come home from school and be home alone. I wanted to learn how to make doughnuts. So I picked up The Joy of Cooking, and I did it. It does beg the question, what adult lets their kid work with hot oil? But I just did it. I just always loved to cook. I liked the process and loved seeing people enjoy it. To me, that was something that I always had."
"Fast forward to when I was 14. I'd moved out east, and wanted to get a job. My first job was in a bakery. It happened to be down the street. I was a baker's assistant, which meant I did a lot of cleaning. But he'd let me scale stuff out, measure everything. He eventually taught me how to make bread…taught me how to do all this stuff. Which was great, because when I went to culinary school, I already knew how to do it, so I only had to learn the why, instead of the how. I knew how to feel it. When you make a lot of bread, you just know how it should feel."
"I worked in a lot of other restaurants until I went to culinary school. Wasn't the best high school student, mentally. But I loved to work, and so, Johnson & Wales accepted me. I couldn't believe it. And believe it or not, I was a straight-A student. Not just in the culinary. I got a bachelor's in foodservice management. I just loved this business."
"What's really great about it is that this business changes. What I did in my early 20s is not what I do now. People say, "oh, you must be working all the time." And I'm like "yeah, sort of, but it's not as physical as it used to be." It's not the intensity of a line cook. It's like football. You can't keep that up for 15 years."
Experience is the Best Teacher
[Barry Yates] What lessons have you learned along the way?
[Andy Husbands] "When I opened my first Smoke Shop BBQ, my business partner came over to me and said 'hey, maybe this is not for you anymore.' I was just getting too intense about it. Was just losing my mind. I had a different role now, not just cooking."
"I worked in a lot of great places. Was honored to work with Chris Schlesinger. He wrote the book on grilling, The Thrill of the Grill. If you don't have it, you should. It is the best book on grilling, and that's still true 40 years after he wrote it. He taught me so much…like flavors. But he also taught me how to be a man, how to be a manager. "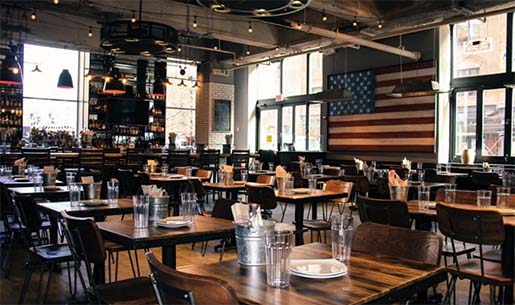 "And he was like, 'no, you're gonna take two days off. No, I'm not going to crush you. I want you to work for me for a long time.' My friends and I were working six, seven days, getting crushed. And he was on me. I didn't always take two days off. But sometimes I did, and it was nice. It was humane. It actually made me work harder on those days that I did work. You know, I'd still clock in, 13 – 14 hours, when I'm young, five days a week. And I loved it. And I got two days off. How cool was that, right?"
"So, I worked for him, and then I moved on. I worked on a farm in Santa Fe. I worked in San Francisco, in a bunch of notable restaurants. I took a sabbatical from Boston. Rode my motorcycle everywhere on the west coast. And then I came back to Boston and opened my first restaurant in 1996. At the ripe old age of 26 years old. Tremont 647. And it was one of those things where you don't know what you don't know, until you know it. I'm glad I did it, but it was certainly a big learning curve for me. Had that restaurant for almost 21 years. It started off as a very cutting-edge restaurant. You know, whatever the cutting-edge trend of the day. It morphed into a really great neighborhood restaurant. I'm really proud of that. When we left, the neighborhood was bummed. If it snowed, you knew we were open. If it stormed, you knew we were open. We were always open, always there."
"The thing is, during 9/11, during the marathon bombings, we were packed. Not just because people wanted our food and drink. It was because people wanted to be part of a neighborhood. We didn't really have TVs, so it wasn't like people were coming to watch what was on. They wanted to be together. We were like a neighborhood living room. And that to me was what I was very, very proud of. One of the things I've learned is that I'm good at building teams. And so, we had these teams that were there forever. I still have some of those people working for me at my new restaurant. It was really great. I'm still proud of everything that we did. We did a lot of charity and stuff."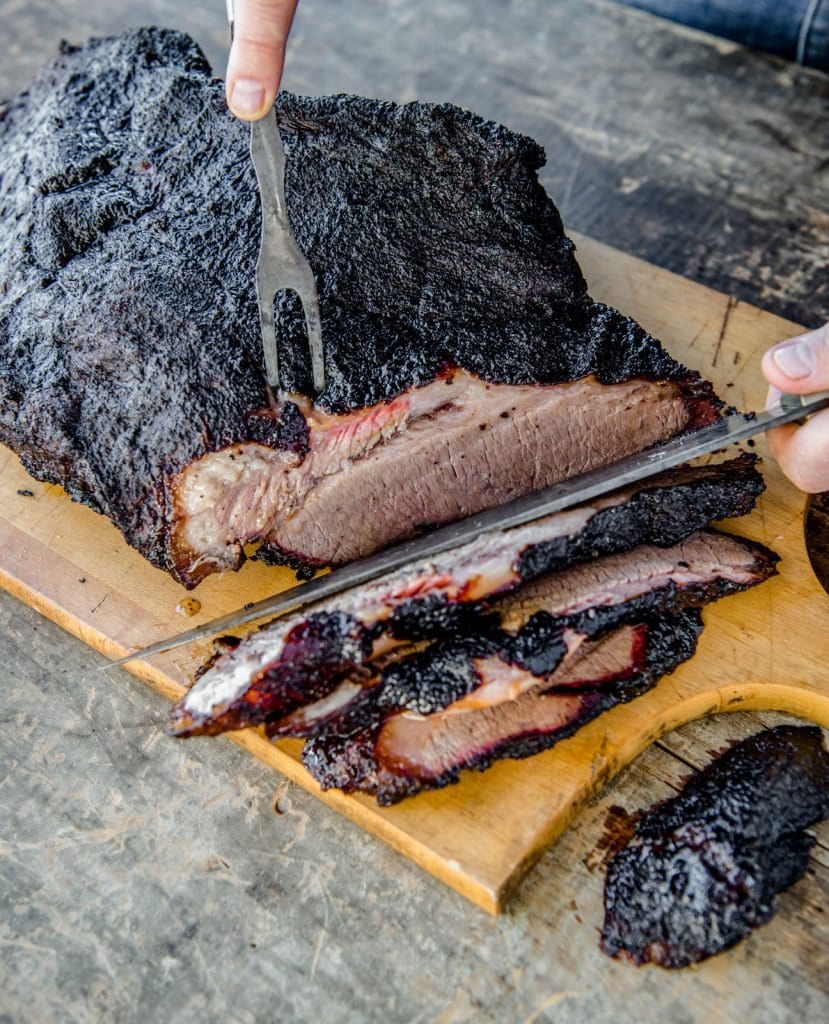 "All this time while I had Tremont 647…someone the other day said to me 'oh, you did a really good job of re-inventing yourself.' I didn't sit down and go 'oh, now I want to be a pit master.' I don't think anybody should ever say, 'oh, I want to be a pit master.' It's like saying 'oh, I want to be a doctor.' You've got a long, long, long path to get there."
"So, in 1997, my buddy, Chris Hart (who I write my books with) and I just started competing. And for five years straight, we just lost. And lost bad. If you love barbecue, and you love competition, it's all about family and friends, and bourbon, and cussing. It's all about having a great time. We were awful, and we didn't know what we were doing. And then, at about our five-six year mark, we started to get good. And the reason is, we practiced. You've got to practice. To learn any craft, it takes time and energy."
"We were able to, basically, parlay that into winning our region. Which is not a really big deal to Southerners. They don't care. But then we won first place brisket in Kansas City, out of 510 teams. And then we won the Jack Daniels Invitational in 2009, becoming the first non-Southern team to win the World Championship."
"I do need to make one thing very clear. I am not the pit master of the team. I am just a member…I'm like the Julian Edelman. Chris Hart is the Tom Brady. He really is the brains behind it. It's his thunder. I'm a member of that team."
Moving on to the Next Thing
[Barry Yates] What made you decide to close Tremont 647 and move on?
[Andy Husbands] "So, I'm about 20 years into my old restaurant. I knew I wanted to do something different. It wasn't that I wanted to reinvent myself. "
"It wasn't that I wanted to reinvent myself. Try doing anything for 20 years. It was time. Five years ago, I found a new partner, and we were like, let's do something together. We both admired each other and had different strengths and skills. Originally we were thinking about doing a Japanese Izakaya. I love Japanese Izakaya, that's what I'm going to do. It begs the question – what do you know about izakaya? About this much [holds thumb and index finger an inch apart]. I could make a couple of dishes. There's a lot of history and knowledge that you have to have. And time to learn." 
"My partner looked at me and was like 'why are we not doing barbecue?' And I was like 'I have never thought about opening a barbecue restaurant. Give me a couple of days, let me do some research. Let me think about this.' And I came back, and I was like 'I think I want to do it.' I didn't want to…don't know how to say this…I didn't want to shit where I eat. My love of barbecue is so deep. I didn't want to make it just a thing. Really wanted it to be special."
"I didn't want to do something I wasn't passionate about. I'm very passionate about barbecue. And I have been successful at it. So that's how I got here. We knew we wanted to open multiple units. And so now we're working on our fourth unit. We couldn't be prouder. It's certainly a challenge every day, but that's how you get here."
[Barry Yates] It makes it hard when you're passionate. You're not too easy on yourself, are you?
[Andy Husbands] "I tried to explain to my younger employees that nobody's telling me to go to work. I don't have a schedule. And that's a place that you earn and get to. It's a passion. More than just barbecue. When I talk about barbecue, to be clear, I'm not just talking about smoking meats. I'm talking about hospitality, about a way of life. Barbecue is a noun, right? Not just a verb. It's an event. I just love the process."
[Barry Yates] Tell me your thoughts about charity. You probably get ten asks a day. How do you determine what to support? And on the other side, what kind of support are you getting now that you're in need?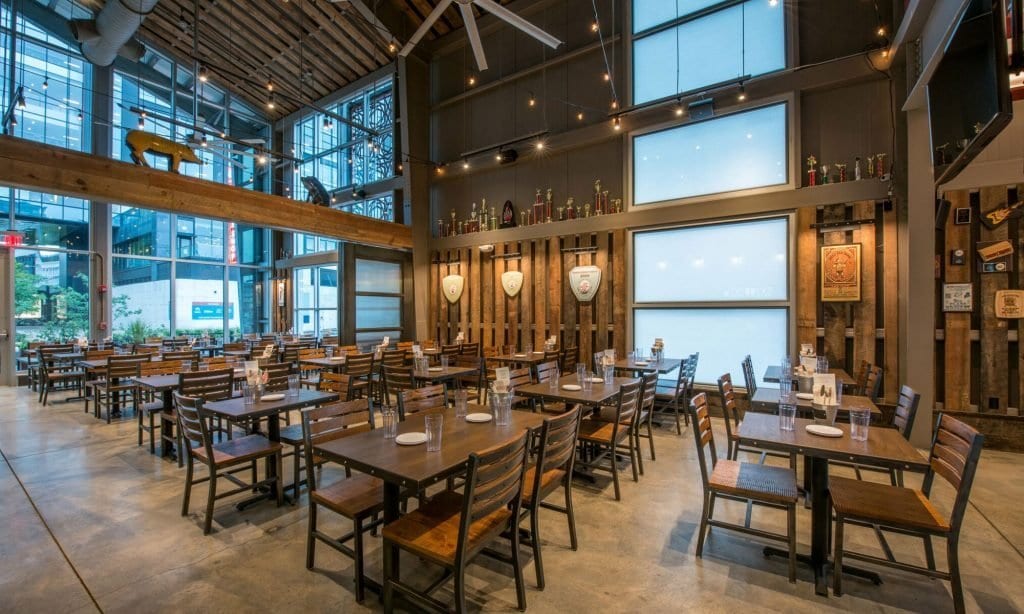 [Andy Husbands] "Wow. Let me answer the latter question. A lot of the people who we've helped throughout the years have bought gift cards and helped promote us in different ways. Just because they're charities, they don't necessarily have any money either. They've been giving us a lot of support, promoting us, things like that. We're always thankful for that partnership."
"In the very beginning, I partnered with Share Our Strength (#nokidhungry). It made sense to me. I come from a family that was federally assisted at some point. Had the cheap school lunch. And I just think it's important to give back."
"I think giving back in a food-hospitality way makes sense to me. Other people focus on diabetes or cancer, and I think that's really great. The thing is restaurants are more than food. They are the neighborhood living room. They're a place of celebration, of gathering. It's important to recognize that, and to give back in that way."
"I think it just ties together. It just makes a good puzzle piece that just goes together. So, for me, childhood hunger is something I've been focused on. Even more so now that I'm a father. Tremont 467 donated over a quarter million, in cash, in the 20 years it was open. I'm very proud of that. It's a team effort." 
"When people are asking us, pre-COVID, post-COVID, to donate, we have the things that we focus on, which are really charities for children. I'm also a member of the Rodman Celebration, which is about children's charities. So that's our focus. It's nice that we've aligned with that. It also enables us to say 'no, thank you for the ask, ask us next year. But just so you know, this is what we do.' We're known for donating and being active. And it makes us able to say no. I can't support every charity. I would love to, but we have a business to run."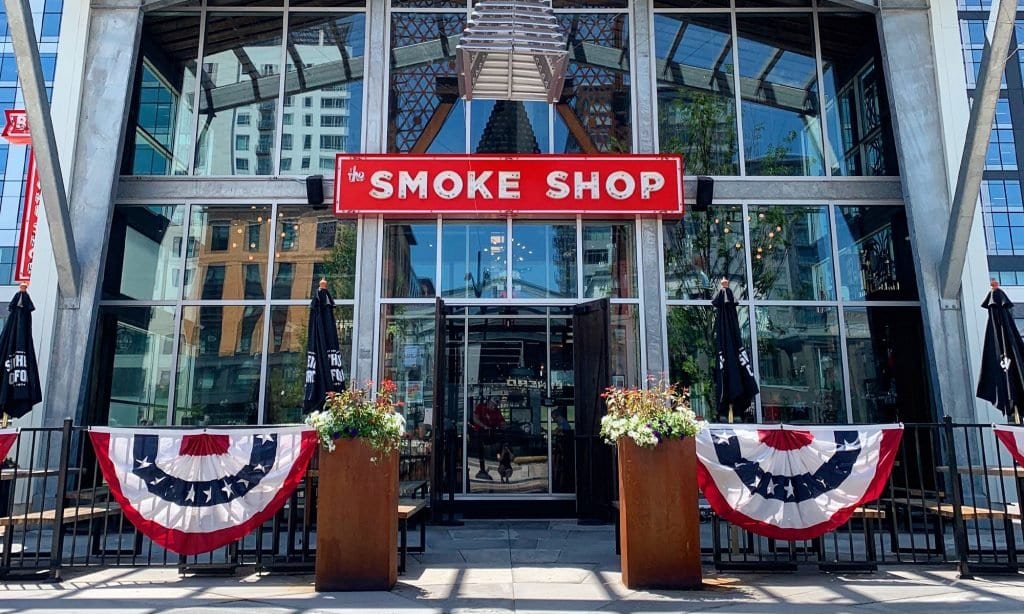 Can-Do and Cashflow
[Barry Yates] You've mentioned encountering challenges over your career. Which was the most challenging? What did you learn? 30 years in the business, quite successful. That's not easy to do.
[Andy Husbands] "You have to have a positive, can-do attitude. That's how I get through life. I think the biggest thing I've had to learn, which has to do with all the things I've talked about, 9/11, the bombings, COVID, my one piece of advice is cash flow. Understand cash flow." 
"You often hear these guys in music. They have a big single. They think they're the cat's meow. They think they're going to have this money forever. That is a rare, rare day. Same with restaurants."
"There are some restaurants that just print money all day long. But most restaurants have a cycle. And even the ones that print money have a cycle. They all have a cycle. In New England, at least for us, this is a normal time. We're doing great, we're doing great, spring and summer, it's barbecue season. And fall's doing pretty good. It slows down a little bit in winter. Slows down a lot in the deep winter, in January."
"So, you need to plan this stuff out, just like you do at home. Don't spend when you don't need to. Put cash aside. And for me, what I did at my restaurant is, I got ahead of my bills. Say I had 30 days to pay on something, I would pay in 15 days, try to keep everything at ten to 15 days – still having that 30 days available to me so if things got tight I could stretch a little bit. Above all, that's probably one of the most important things I ever learned was cash flow. It's something people don't talk about in a restaurant, at all. It's so important."
Money Costs Money
[Barry Yates] If you were encouraging someone to start a restaurant, what would you tell them?
[Andy Husbands] "Use professionals. That is a business planner, an architect, a lawyer, and not your cousin. Use somebody who actually writes restaurant leases. Someone who actually designs restaurants. I know that your friend's sister is really good at designing, but if she hasn't designed a restaurant before, you don't want her making mistakes on your dime. The one thing you have to understand about opening a restaurant, at least in my scenario, is every dollar I spend costs me $1.25. You've got to pay that money back unless it's your money."
"Every dollar you spend is going to cost you something. So you have to be very judicious about what you spend your money on. That's part one. Part two is don't spend any money. If it was me, and I was redoing it, starting today, I would find myself a pizza place that was going out of business. And try to keep the equipment they have. I would spend the bare minimum. And I would reinvest. Now I know that people dream of having a fancy restaurant. I get it. And they want to spend two million dollars. I guess that's just not my path right now. But, you know, it's hard. People think that everyone's going to love it. The reality is, that's not true. Not everyone's gonna love it. Sorry. I would just be cautious."
[Barry Yates] I try to tell people, if you go into this thinking you're the best cook in the world and everybody's going to love your food, you just don't understand people. Our tastes are as diverse as our skin colors. How do you deal with the fact that everybody might not like your barbecue?
[Andy Husbands] "There are lots of people who don't like my barbecue. One time I was called to a table, and they were like 'did you guys make these collards? They taste canned. They're awful.' And I was like 'okay, let me get you something else.' I gave them something else. I go to the next table. They were like 'did you make these collards? They're the best collards we've ever had.' It's like music. If you want to open a restaurant, ask this question. Why would everybody like your food? Because it's like writing a book. Why would anybody read your book? Like making music – why would anybody listen to your music? Why are you so great? I think you have to be honest with yourself."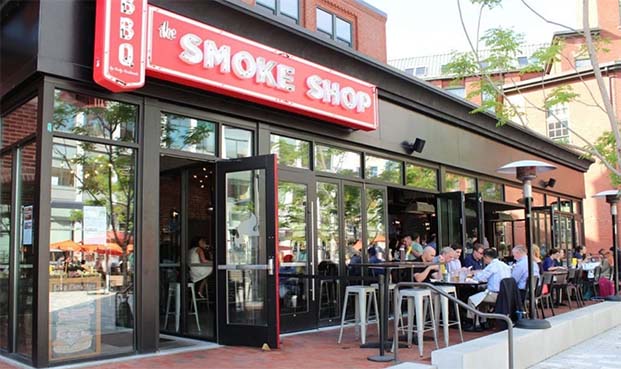 Good or Bad, Own It
[Andy Husbands] "What's crazy is – your restaurant is the best restaurant ever until you open the door. And when you open the door, and Yelp starts coming in… It's tough. You've got to be strong, mentally tough, and you've got to say 'okay, we're going to do this.' Run your team to win. On the flip side, you've got to be honest, and you've got to go 'not everyone's going to like me.' And that's okay."
"When they don't like you, try to fix it. Maybe you can, and maybe you can't. If you go right now to our Google reviews, I can tell you that 99 percent of them have been responded to by me, personally. Every Google review, I respond to. That's not somebody else responding, that's Andy Husbands. It is important for me to know what people are saying. It's important for me to interact with them. And when they don't like it, they've had a bad experience, I'll own it. Own your mistakes. Because you own your wins. When you get that Beard award, you're like 'woohoo, I got this because of me and my team!' But when you get that one-star review on Yelp or Google, you have to say, 'I got this for me and my team!' You don't get either-or."
We All Make Mistakes
[Andy Husbands] "We all make mistakes; we've got to own them. Try to have more wins than losses. It's what you need to do. Sometimes chefs get in their own way. We use a thing called Upserve. Love Upserve. They give you data on all your customers, through your credit card sales, through your POS. Likewise, they also do our processing. I can look at this thing called the magic quadrant. Not so much for my barbecue restaurant, but for my old restaurant. I could see dishes that people order, but don't order again when they come back. Even though you may love it, that dish maybe needs to go."
"What you want is a dish that people come back for. That's what you need to understand, is that just because someone ordered it, it means you wrote a marketable menu, that's all that means. If they order it again, if they order it multiple times, then you've got something."
"That's the same thing with you guys [Winston]. You guys have a good pitch. You pitched me at that Sleep No More thing and talked about it, and I'm like 'okay, good pitch.' And you brought me down there – great. But unless it really worked, and I really liked it, I'm not going to order another one. I keep ordering more CVaps."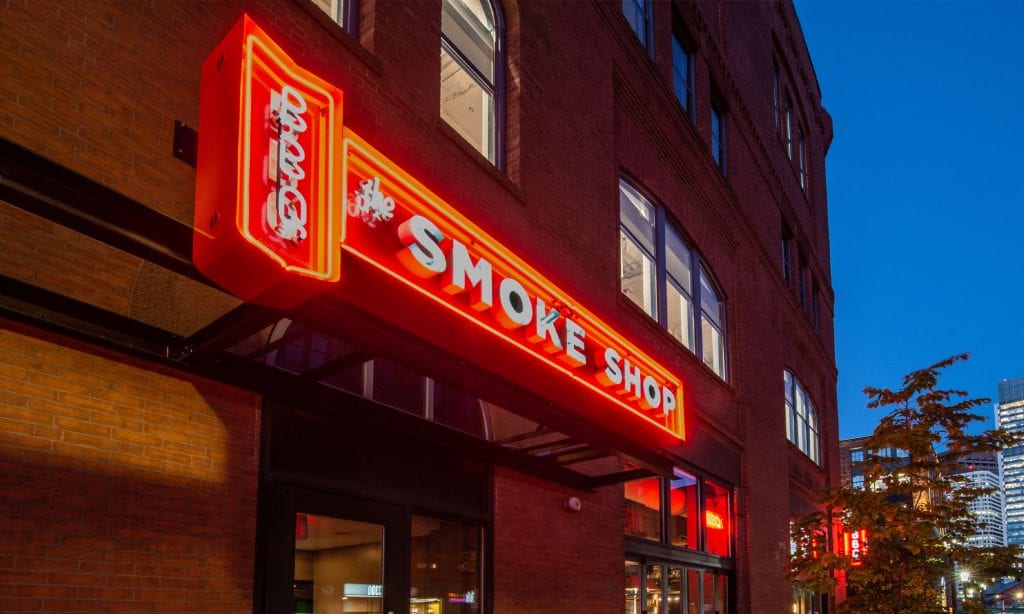 Talking CVap®
[Barry Yates] Talk a little bit about CVap. Why do you think it's good? What has it done for your business?
[Andy Husbands] "It changes the rules. I know it helps on labor. It helps on cooking. The style of restaurant that I do doesn't use CVap to 100 percent advantage, like Tony Maws when he had Kirkland Tap & Trotter. He would take a whole pork loin, a marinated bone-in pork loin, and hold it in a CVap at about 130°F. Pop off a double chop, grill, and out it goes."
"What does that save? Time, which is table turns. Labor, because it doesn't take that long to cook it. And my understanding is it shrank by 7%, instead of 14%. Over years those little percentages do add up."
A Just-Cooked Barbecue Experience
[Andy Husbands] "Now for Smoke Shop what it does for us is it enables us to offer a just-cooked experience. That is really what we want to have. You know, as a pit master who comes from the competition area, we are cooking it, we are timing it, and we are serving. And we're cutting those ribs, and we're giving them that just-cooked experience, besides all the other junk that we're doing with it, but that's what we're doing, right?"
"There's no better barbecue than the barbecue that's pulled out of my pit and rested. And then served. That is what, with CVap, we're able to do, with the level of browning, we're able to keep that crust on the outside. The salty, peppery, sweet, whatever rub we're using. Yet keep that meat so juicy and perfect, that it's that just-cooked experience. By the way, if you use that tagline, I want some points for it. That is pure gold I just came up with right there. CVap, the just-cooked experience."
[Barry Yates] What does Chris Hart think about the barbecue coming out of a CVap?
[Andy Husbands] "He believes in it. Both he and I have talked about owning a barbecue restaurant. Before I found out about CVap, I don't know how long you've been around, but I was like 'meh, I don't want to do it, because I don't want to have some silly barbecue coming out all dry, out of some silly hot hold thing with a water pan at the bottom that just like, pfft, comes up from the bottom [waves hands and fingers to imitate steam rising]. But he loves it. He comes in and checks us out all the time."
"You guys must be a major thing in the barbecue world. Everywhere I go, it's mainly CVaps being used. I think people who know are fans. The people who need to know about it are burgers. That's the number one thing people order. We know this. Anyone who's serving lots of burgers should have a CVap full of just 120°F burgers. Sear it, out it goes."
Follow The Smoke Shop BBQ