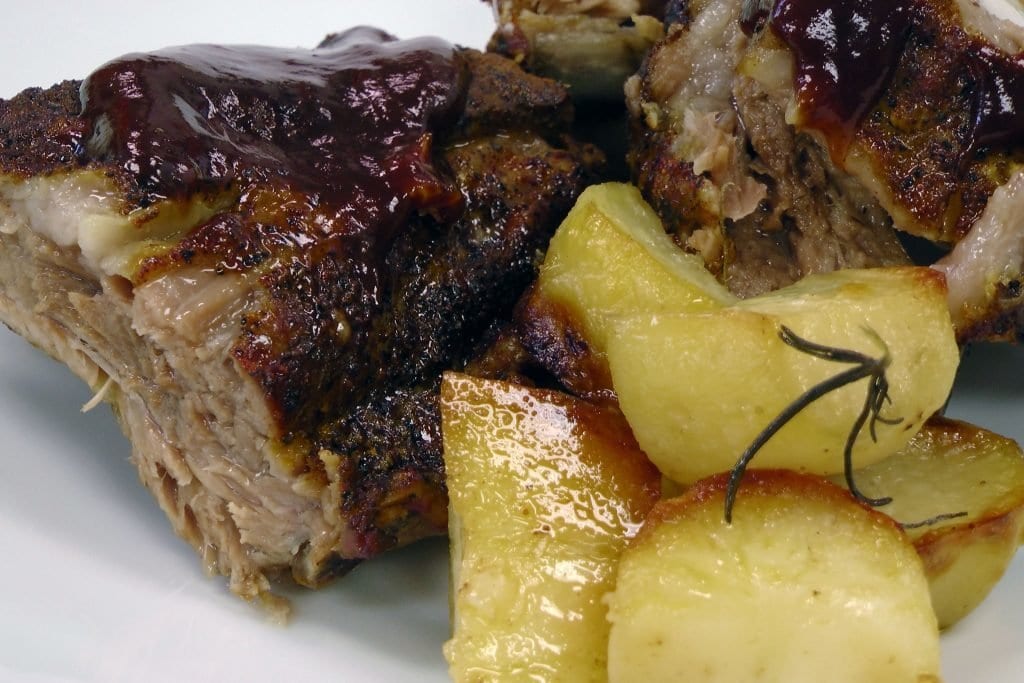 Summer is, by far, my favorite time of year. The sun is out. Birds are chirping. Flowers are blooming. Millions of people emerge from hibernation for the great outdoors. To me, there are three things that truly signal the summer: baseball, beer, and BBQ. Today we are focusing on the king of grill toppers, ribs!
My normal procedure for baby backs would be 225°F on my smoker for 4-5 hours. But that limits me to only cooking and eating them on the weekends, and I'm way too greedy for that. Luckily, I have a CVap® Cook & Hold Oven!  This allows me to cook them beforehand and have them holding until I get off work. Then I can finish them off on the grill at my convenience.
Baby back ribs – 1 slab
Salt – 3 tablespoons
Vegetable oil
Dark brown sugar – 1/4 cup (firmly packed)
White sugar – 1/4 cup
Paprika – 1/4 cup
Garlic powder – 2 tablespoons
Ground black pepper – 1 tablespoon
Ginger powder – 1 teaspoon
Onion powder – 1 tablespoon
Rosemary powder – 1 teaspoon
Cinnamon – 1 tablespoon
BBQ Sauce of your choice
Remove membrane and sprinkle salt on both sides of the ribs. Allow them to dry brine overnight.
Mix together all dry ingredients in a bowl to create your dry rub.
Rub a thin layer of vegetable oil on the ribs. Next, coat with dry rub.
Place ribs on half size sheet pan and put them into the oven.
CVap Cook and Hold Settings
High Yield Mode: ON
Doneness:  135
Browning:  6
Time:  5 hours
At this setting, the ribs will hold at 135°F for six hours
Finally, fire up your grill and baste ribs in your favorite BBQ sauce. When the grill is at its hottest, place them directly over the heat to allow the sauce to caramelize and get some texture on the outside. Slice and serve!