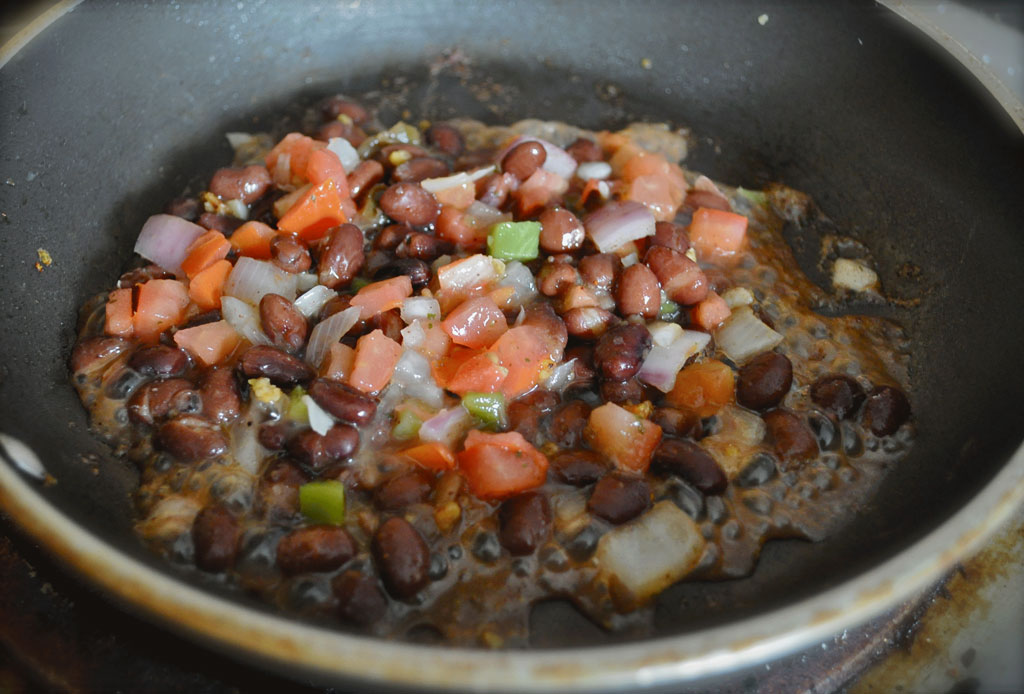 With a side dish like  Tantalizing and Tasty Ranchero Beans from a district like Brantley County Schools in Georgia, you can't go wrong.
There's been a lot of talk about school nutrition, and what's being served in cafeterias around the country. The best way to find out what's being plated in K-12 is to actually go to the schools and have lunch yourself. I work with schools around the U.S., and there is some wonderful food being served, with creative ways of serving!
These healthier options have been putting school foodservice at the forefront of tasty recipes. They're consistently satisfying one of the most demanding groups of customers there is – kids.
The K-12 market segment food manufacturers have done a marvelous job with reformulating and reinventing a lot of the tasty treats kids love to eat. Add in the scratch cooking that's being done in many schools and you've got some great recipes for healthy well-fed students that get kids ready to learn.
Here's my challenge to you. Would you try a dynamic, delicious, made-from-scratch school food recipe at your next outdoor cookout?
We took the original bulk ranchero beans recipe from School Nutrition Director Laura Lynn's Brantley County School District and honed it for a small family gathering. We'll share the original and the family-sized versions.
Number of Portions: 43
Size of Portions: ½ cup
1  cup -(8 fl oz) water
1 #10 can tomatoes (diced)
2 tsp – low sodium ham base
1  #10 can – /18.5 ct/.5 cup beans (canned, drained, rinsed)
1 cup – frozen diced onions
2 tbsp – Italian seasoning
1 tbsp – cumin (ground)
1 tbsp – salt
¼ cup – mild banana pepper rings
1 tsp – pepper, black
Preheat the CVap Retherm Oven by pressing Channel 6.
Place a can of tomatoes, drained beans, and onions in a 2" deep hotel pan. Add one cup of warm water mixed with the ham base. Add Italian seasoning, cumin, salt, and black pepper. Mix well and place pepper rings on top. Once preheated, place it in the retherm oven and cook for 30 minutes. Then, place in a holding cabinet with a food temperature of 155°F and a food texture of +10 degrees until ready to serve. Serve students with #8 scoop or ½ spoodle.
Ingredients:
1/2 cup – water
1/4 tsp – low sodium ham base (I used Better Than Bouillon brand)
2 cans – (15.5 oz) unseasoned pinto beans (drained, rinsed)
2 cans – (14.5 oz) diced tomatoes
1/4 cup – frozen diced onions (I used Kroger brand)
1/4 tsp – Italian seasoning (I used McCormick brand)
1/8 tsp – salt
1/4 tsp – pepper
1/4 tsp – cumin
6 or 8 – mild banana pepper rings
Preparation:
Mix all of the ingredients together in a half size aluminum hotel pan. Place in a preheated CVap Cook and Hold Oven set to 90+9 for 30 minutes on high yield so it will drop into an automatic hold of 150°F following the heat cycle to warm.
If you don't have a CVap Cook and Hold Oven at home, you can cook it old school. Combine the ingredients in a gallon pot, reserve the mild banana rings for topping. Heat on medium on stove, covered until warm, then put the banana pepper rings on top for serving.