Holidays are a time for tradition. We decided it was start a new one. We cooked the infamous turducken. In case you aren't familiar, that's a portmanteau word that describes the recipe which combines turkey, duck, and chicken all rolled into one. Sound too good to be true? Honestly, we thought so too!
This isn't a task to take on unless you are fully committed to the challenge. Patience is your friend while preparing the turducken.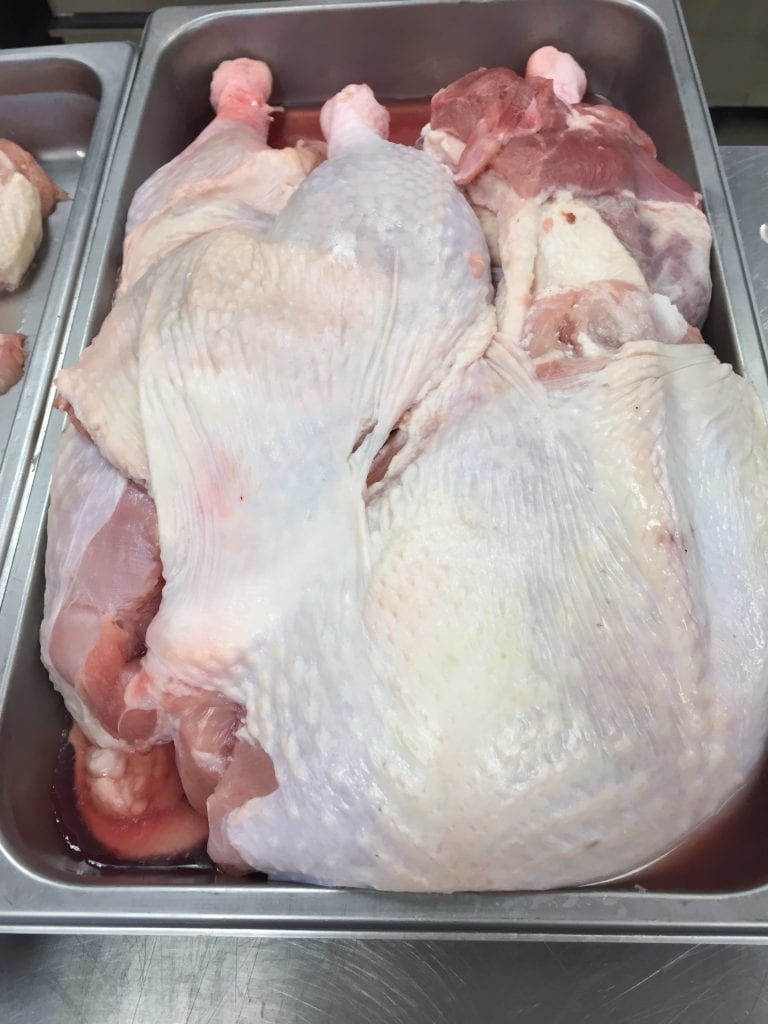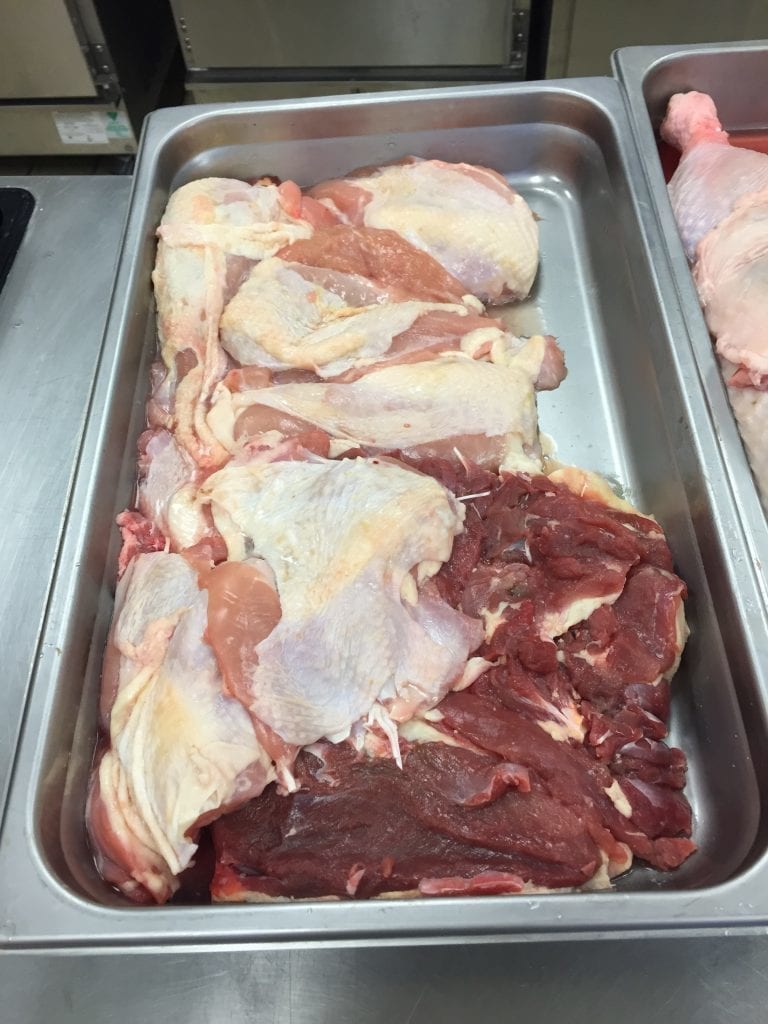 Process
Debone the birds– turkey, chicken, and duck. We did this the day before to save time. Depending on your expertise, this can take from 45 to 90 minutes.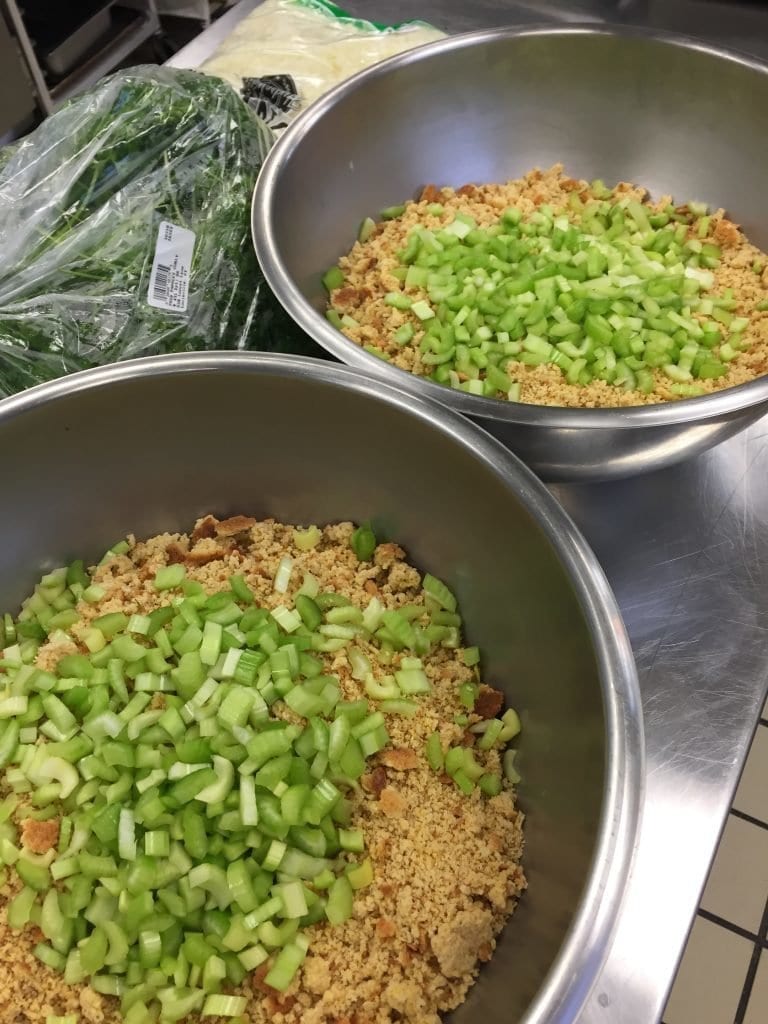 Stuffing is placed between each meat layer. Feel free to put your own spin on the stuffing. We also made a double batch for each turkey to ensure we had enough for each layer.
Stuffing mix of your choice (we used corn bread)
Celery
Onion
Chicken broth (or vegetable broth)
Fresh parsley
Fresh sage
Minced garlic
Paprika
Pepper
Salt
Now for the Turducken!
Season each piece of meat with salt and pepper.
Lay turkey out flat so it's ready for the stuffing.
Pat the first layer of stuffing on the turkey.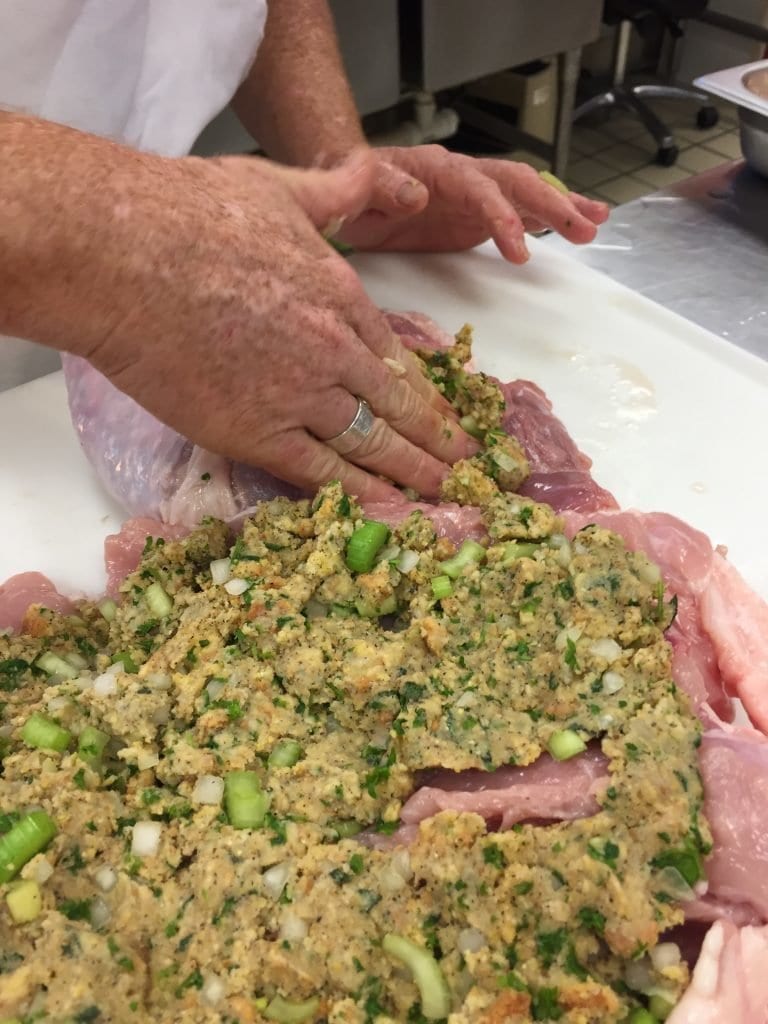 Place chicken thighs on top half of turkey, and chicken breasts on the lower half.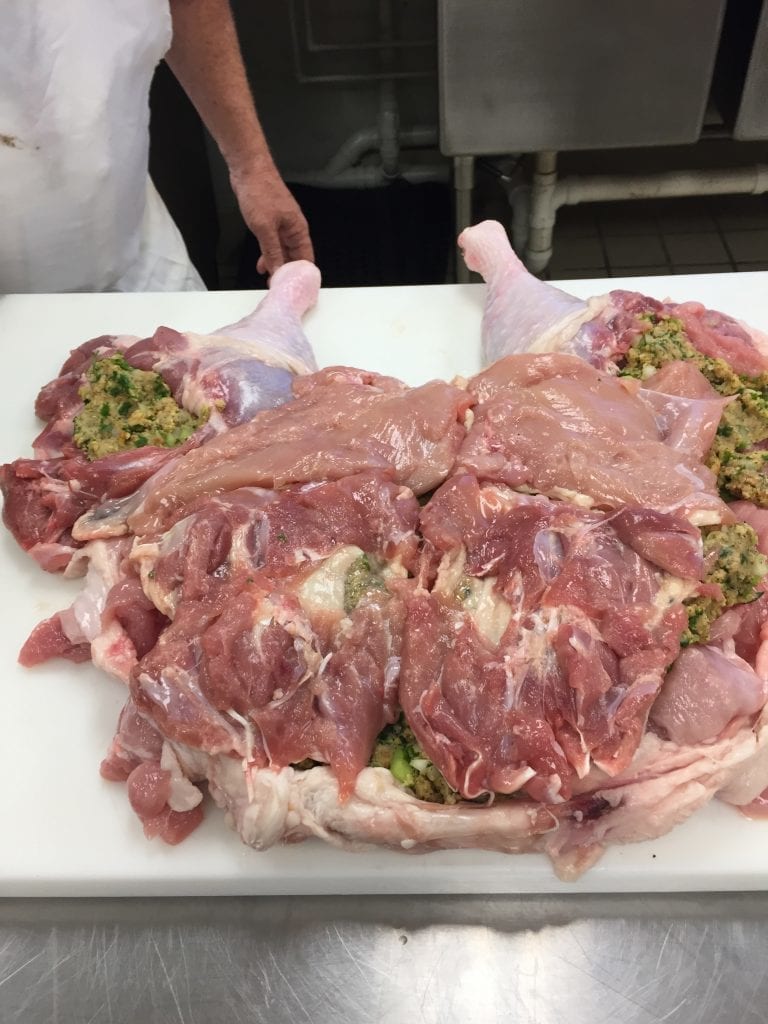 Pat a second layer of stuffing on top of the turkey-chicken combo.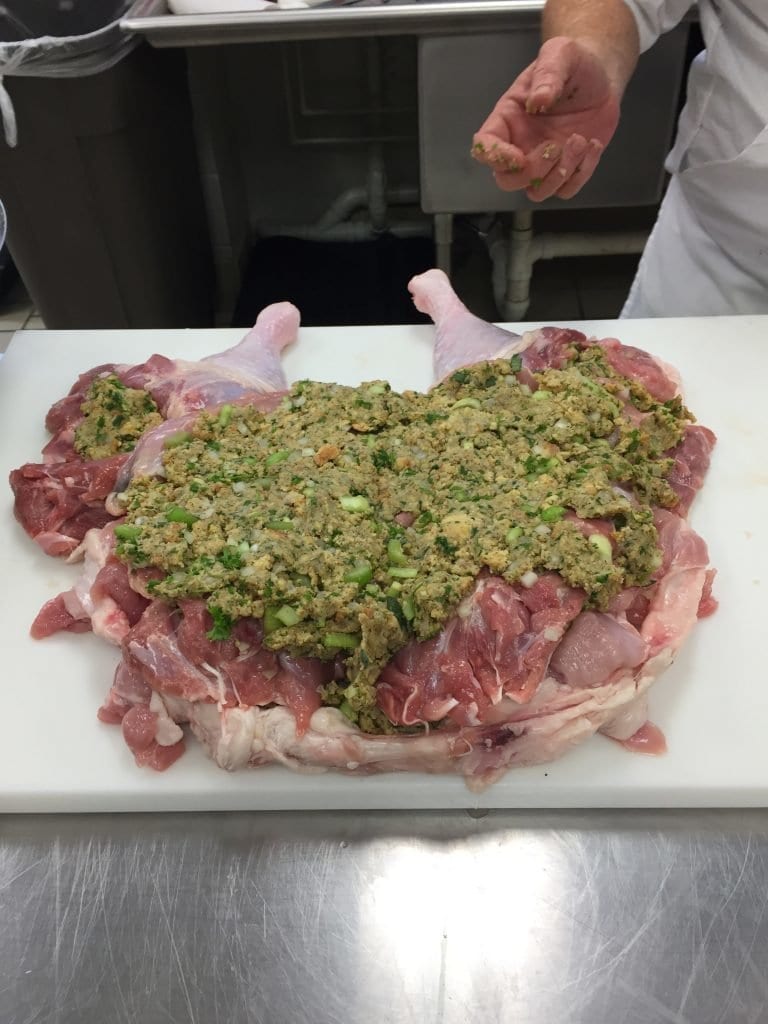 Place the duck in the middle of the stuffing layer.
Add the last layer of stuffing.
Begin pulling up sides of turkey to secure everything inside with twine or skewers.
Season outside of turkey – we used paprika, salt, and pepper.
The roasted turducken was cooked on high yield at 170°F doneness and 4 level browning (new CVap 170°F Vapor Temp/200°F Air Temp) for six hours, then held overnight for eight hours at 150°F doneness and 1 level browning (new CVap 150°F Vapor Temp/155°F Air Temp).
The staged and fried turducken was staged at 165°F and 0 browning (new CVap 165°F Vapor and Air Temp) overnight for 14 hours and then finished in the fryer for three minutes.
Roasted Turducken
–82% yield
Staged & Fried Turducken
– 84% yield