Space. It's a precious commodity in any commercial kitchen. Particularly space under the vent hood. Most food codes require certain equipment to be placed under the hood. Winston Foodservice recently had our CVap® RTV Retherm Oven tested by Intertek, an independent testing and certification company. Our goal was to definitively determine whether CVap commercial ovens require a vent hood. The results? The CVap oven passed FDA Method 202 testing with flying colors. Both the Winston CVap RTV Retherm Oven and CHV Cook & Hold product lines gained approval.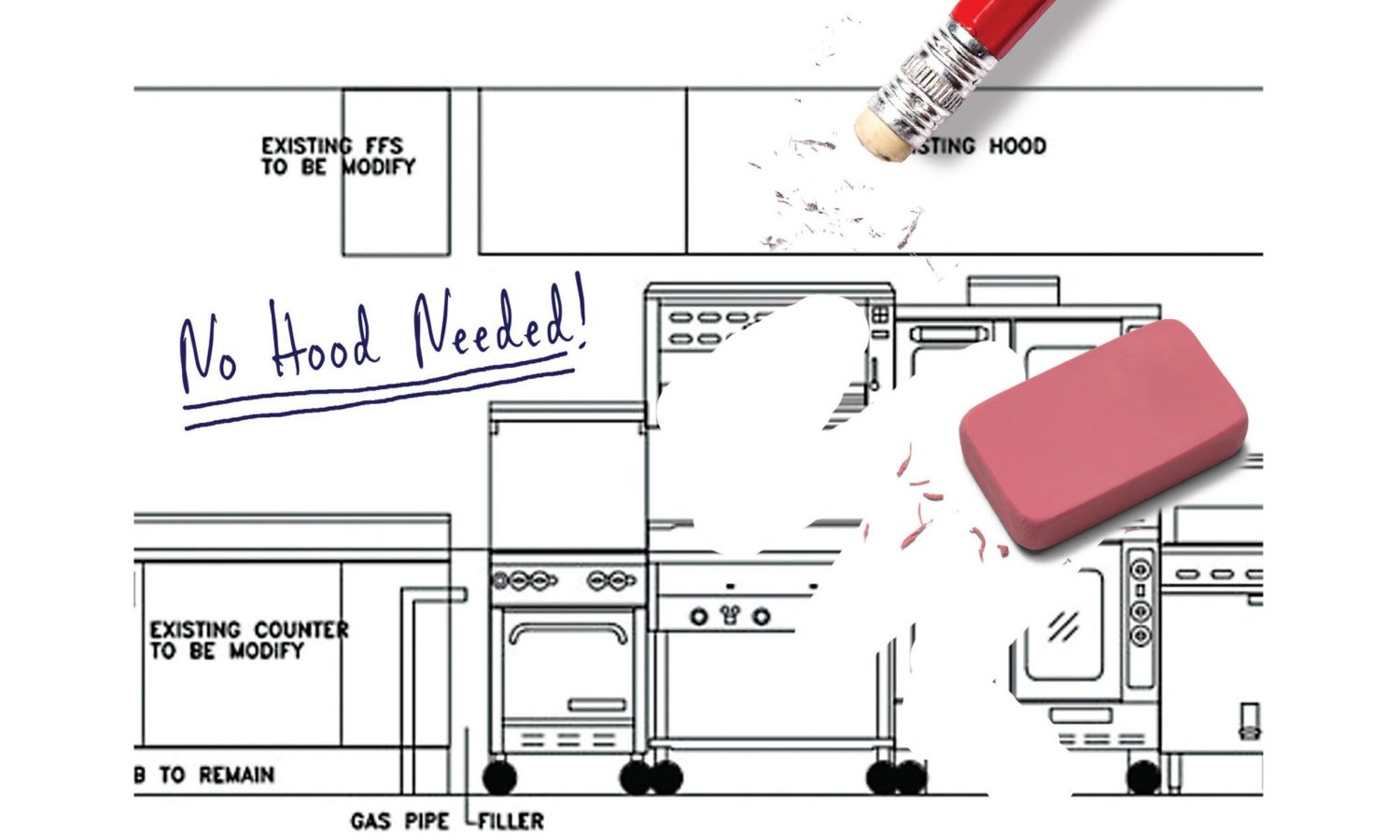 No Vent Hood CVap Benefits
Save Space – Chances are, if there's already a hood in the kitchen, there's already equipment that requires it. Adding CVap ovens to the lineup won't require a game of musical chairs with existing appliances. Save that valuable hood space for the stuff that needs it.
Save Money – Let's face it; hood systems cost out the wazoo. They require thousands of dollars in hardware and infrastructure, to the tune of $1,000 a running foot. Eliminating the hood saves money, both on the hood system and on the power it requires.
Expand Your Menu – CVap ovens offer versatility that few other ovens can match. Bake, roast, steam, CVap® Stage, braise, retherm, "bagless" sous vide (with or without a bag) – all in one footprint – a footprint that DOESN'T REQUIRE A HOOD!
Of course, local codes may vary. Check with local officials before investing in CVap ovens, or any other commercial restaurant equipment. Need proof that CVap ovens don't require a hood? Here's the full report. Need to take a nap? Here's what the EPA has to say about Method 202.