Restauranteur Tony Palombino has a talent for developing restaurant concepts. In the past quarter century, he's developed nearly a dozen diverse brands.
Author Steve Coomes spoke with him in mid-2019. Palombino is a valued customer of Winston's CVap® products.
Creating Multiple Concepts
In 1997, Tony Palombino started Louisville, Kentucky-based Tony Boombozz Pizza. The brand eventually evolved into Boombozz Craft Pizza & Taphouse, an 11-unit franchised chain. Just as interesting are the other ten concepts Palombino created, shuttered, or sold in the years since.
[Steve Coomes] Boombozz has been your most successful concept overall. But let's talk about others you've created.
[Tony Palombino] "OK, here goes: Thatsa Wrapp, Palbino's, Boombozz, Bazo's Fish Tacos, Baja Grill, AP Crafters, Benny B's, Joella's Hot Chicken, Wood Roasted Pizza, Merle's Whiskey Kitchen, and Waylon's Feed & Firewater."
[Steve Coomes] Do you have a formula for developing a restaurant concept?
[Tony Palombino] "I do tons of research, traveling the U.S. to see what's trending. And if it's something I think I could do better or make more appropriate to Louisville, where I've lived most of my life, then I start working on it."
Premium Pizza vs. The Delivery Big Dogs
[Steve Coomes] You had a couple of single-unit pizzerias before creating Tony Boombozz. What made that one the version you believed you could grow?
[Tony Palombino] "I really thought there was a niche in pizza delivery for a super-premium product. The challenge was to figure out how to convey that as a value and something people wanted. Louisville was uncharted territory for that. And pretty early on, we saw that it had the legs."
"Still, that meant I was going to compete against the delivery giants–including Papa John's Pizza right in my backyard! (He laughs.) But we started anyway with a delivery-carryout unit, and it all took off from there."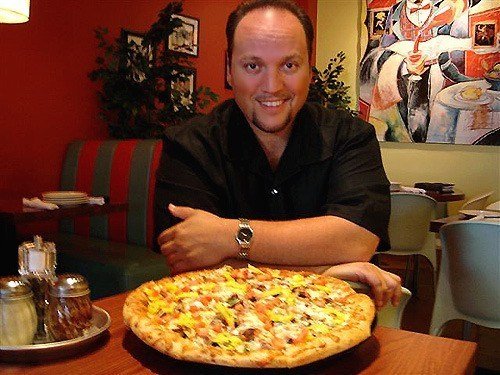 [Steve Coomes] How did you fund Boombozz?
[Tony Palombino] "It was self-funded. I'm very frugal, so I had some money saved up. The facility didn't require a very large investment since it was only 600 square feet. So, opening cost me $30,000. I bartered with people where I could, like with my sign guy. I asked if he'd trade pizza for his work, and he did it for 100 percent of the cost."
[Steve Coomes] How challenging was that first year in business?
[Tony Palombino] "Every week it was six days of working from open to close. I missed out on the early years of my first two children growing up. A lot of times, my wife, Judy, would bring them to the restaurant so we could see each other. It meant sacrifice, long hours and hard work. But that's what I signed up for."
Marketing Boombozz
[Steve Coomes] How did you market Boombozz?
[Tony Palombino] "One part happened on its own. That was the success we had in pizza contests. At the annual International Pizza Challenge in Las Vegas, ours still is the only one to win Best Pizza in America twice. There have been other awards as well. We got some good press coverage, which helped spread the word."
"We also did some pretty in-your-face marketing, things you couldn't get away with today. Back in 2000 we did an ad in the Yellow Pages that told people to bring in pages 601 and 602 from the phone book and we'd give them a free, one-topping large pizza. Those were pages of our competitors. That's the aggressive guerilla marketing we did to get our name out there. The internet hadn't exploded yet, so we were buying traditional advertising like everyone else, but on a limited basis. But mostly it was word of mouth. At that point, nobody had pizza like ours in Louisville, so it had a little buzz about it. People who tried it immediately knew the difference."
Branching Out
[Steve Coomes] How challenging was it to spread yourself between multiple locations and hold on to quality?
[Tony Palmonbino] "Number two was tough because it exposed a lot of things we had to improve on. Things like training materials and consistency in production. When you have someone who says they like your pizza better at one store than the other, you've got a problem with consistency. But that's just part of the learning curve. When faced with those challenges, we'd work harder."
[Steve Coomes] What, if anything, did you systematize to improve with store number two?
[Tony Palombino] "At our first store, we took all our orders on paper. At the second, we went to a POS system. That made all the difference in the world."
"I was also building good relationships with manufacturers to get unique products for our gourmet pizzas. I'd ask, 'can you make this for me this way?' And they'd say, 'well, Tony, you only have two stores, so you don't have the volume.' When I promised them I'd be opening more stores and giving them more business, they did it. They bought into the vision and backed me up. We had about seven main ingredients made for us under a private label."
[Steve Coomes] What lessons from your first unit helped you design number two?
[Tony Palombino] "Space, definitely! We needed space! It was like going from Motel 6 to the Marriott with the new one. The original space was attached to where my parents lived, and my mom's bedroom was full of pizza boxes!"
"The walk-in cooler in the first store was too small for how much dough we were making and holding. So we had to right-size the coolers."
"A better oven was big. We were bootstrapping that first store, so we didn't buy much that was new. Our conveyor oven there barely worked."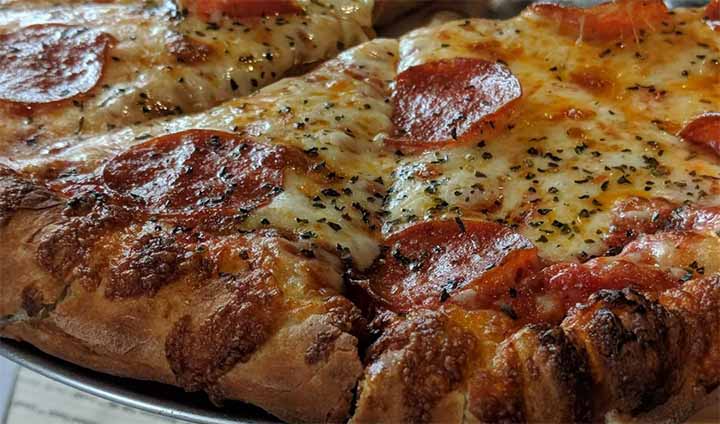 [Steve Coomes] What kind of menu changes came with pizzeria number two?
[Tony Palombino] "That was kind of a hard lesson. We figured out early on in our first store that we could not compete against bigger chains' marketing dollars. I had to find a way to make Boombozz more relevant as a brand. The craft beer craze coming and sports bars were all doing well. That made me think a move to full-service was right. So we broadened the menu and added a bar."
[Steve Coomes] Did you gain any efficiencies with pizzeria number two?
[Tony Palombino] "Interestingly, we started to attract a higher caliber of employees. And a little more buying power was a plus. The exposure that store got in that location was great for marketing. When you have more stores and find good locations, your marketing improves because your signage is on the corner of a heavily trafficked location. If you can afford it, get an A location. If you get a D locations–which work sometimes, but not often–you're going to spend more marketing dollars on that than you will in an A or B location. We've lived by that rule ever since."
Growing Through Franchising
Tony Palombino's Tony Boombozz Pizza evolved into Boombozz Craft Pizza & Taphouse, an 11-unit franchised chain. Establishing systems and finding great partners became his new goals.
[Steve Coomes] Was it your business goal to build a large chain?
[Tony Palombino] "The goal was to grow the business beyond where we were. The franchising model felt the best for the company at the time. The decision to do that was based mostly on capital requirements that would be on us if we stayed independent. Having the finances is on the franchisee."
"We also took our time getting there. It was year nine for Boombozz when we started franchising."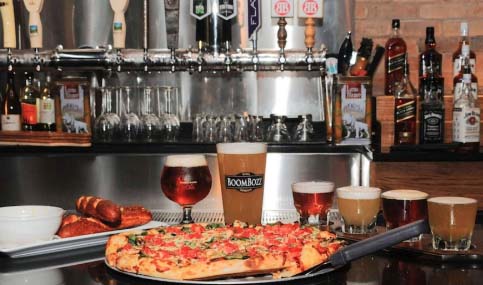 [Steve Coomes] Say someone approaches you about franchising his or her company, where would you tell them to begin?
[Tony Palombino] "Just to set up a franchise company takes capital, so be very well-capitalized. Find really good franchise attorneys. There are all kinds of attorneys soliciting your business online, but I don't recommend them. If possible, find franchise attorneys where you're headquartered. There's nothing like having them local to go to quickly or work with face to face."
[Steve Coomes] How do you need to prepare your company before pursuing franchising?
[Tony Palombino] "You've got to have systems in place; have operating manuals completed and really well done. You're the one responsible for supporting that franchisee, so your structure has to be sound; it has to be duplicable."
"We were slow and meticulous about it. But when we got started franchising, we had a lot of experience in what we were doing. Our systems were figured out. We introduced digital training videos and online resources to help with onboarding franchisees. That was big for us."
[Steve Coomes] How has marketing changed with growth?
[Tony Palombino] "Over the years it's moved more to digital media, but it's amazing how location visibility improves marketing as we grow. The sign for our newest Boombozz went up two months before the location even opened, and I was amazed by the uptick in franchise requests we were getting. That location is right off I-65 in Elizabethtown, Kentucky. And we have locations in Nashville, Indianapolis, and Louisville, all of which are located on I-65. We see lots of chatter about that on social media."
[Steve Coomes] Of your 11 total Boombozz units, how many are franchised?
[Tony Palombino] "Right now, ten of our 11 locations. Overall, for us, this has been a growth process seeing as we've been around 20 years. But with five of those being added recently, we're enjoying a growth explosion. And our Nashville franchisee has plans to add locations there. It's a pretty exciting time for the brand right now."
The Drive to Create: Win Some, Lose Some.
Tony Palombino has created multiple concepts. Some were solid and sellable. Others were less stellar but taught him good lessons.
[Steve Coomes] You've created ten other concepts besides Boombozz. Some you sold or closed. Others you sold and they're still thriving. Talk about a few of them.
[Tony Palombino] "Thatsa Wrap was my very first concept that actually received a lot of attention from seasoned investors in the restaurant industry. I took on partners to grow it, but it didn't work out. Not everyone was aligned with the vision of the company. So, I got bought out, but they grew it to eight locations before it failed. The lesson from that is, in a partnership, everyone has to be aligned with one vision for the company."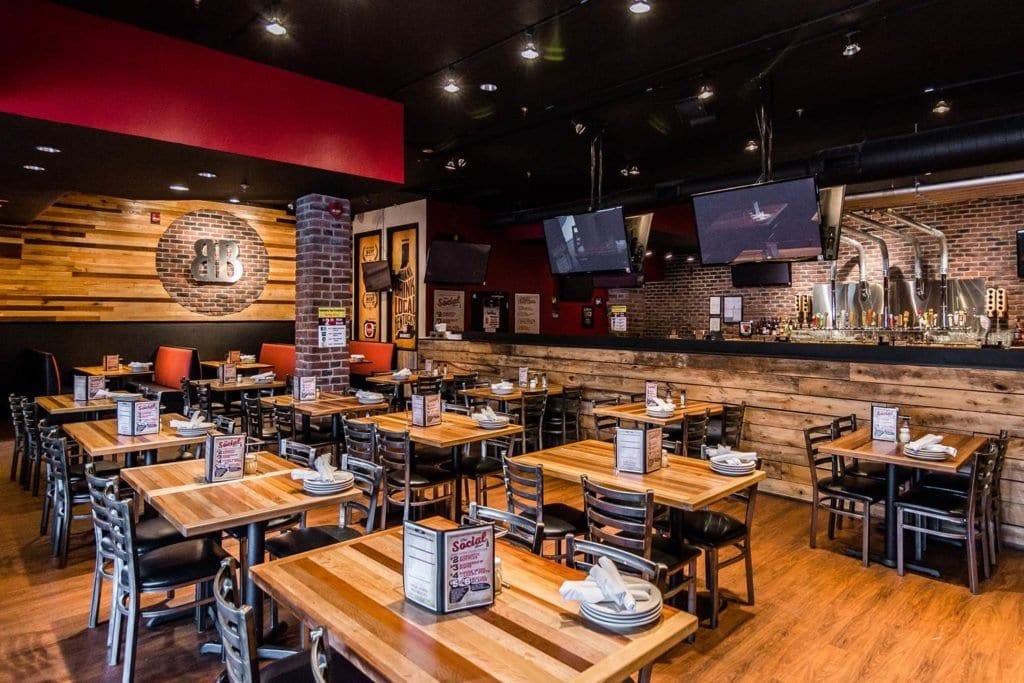 "Bazo's Fish Tacos had one location that I sold, and I think there were two more opened. Boombozz was growing, and I sold Bazo's to focus on that."
"Later, I took on a group of partners in Arizona to start AP Crafters (a craft-beer-centric casual spot) in Louisville and grow Boombozz there. That partnership didn't work out either, so I bought the company back and closed AP Crafters. I call those the lost years because it really slowed down our growth."
[Steve Coomes] What derailed those partnerships?
[Tony Palombino] "Some partnerships work and some don't. If they don't, I move on. I tend to take the high road. I'm built that way."
[Steve Coomes] Do you have many partners now?
[Tony Palombino] "I still have partners in several ventures. Long-term partners, in fact, so obviously it works. Sometimes you just don't get it right, and it's important to remember it's not always them. I've not had bad partners or dealt with bad people. Sometimes the business relationship just went bad. The truth is I had to learn some things as I got older and wiser. I think that's pretty normal."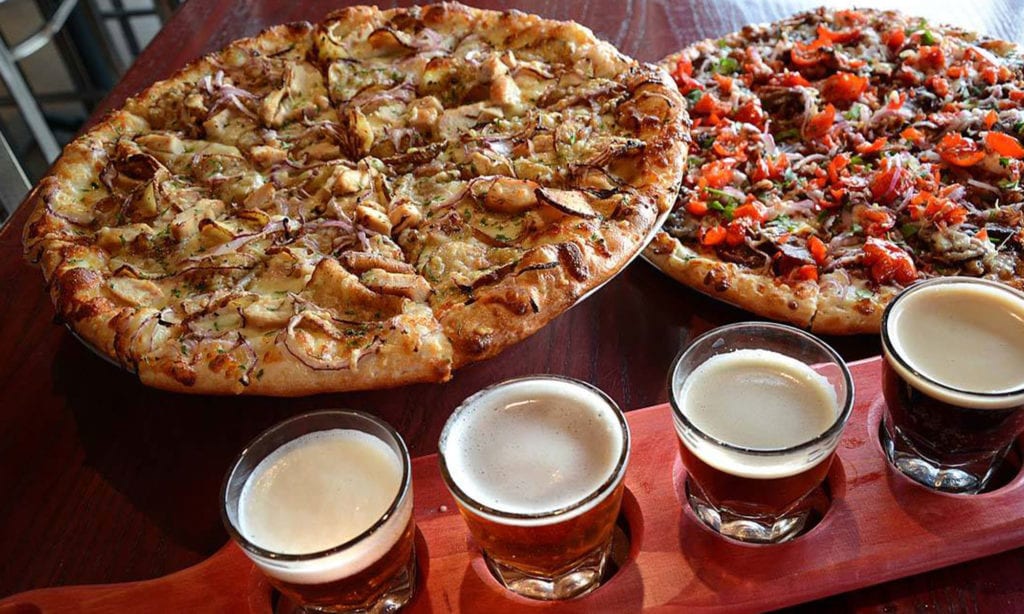 Be Unapologetically Creative
[Steve Coomes] Joella's Hot Chicken, which you opened in 2017, took off like a rocket.
[Tony Palombino] "That was definitely on trend. I was adamant about being the first to market with the concept in Louisville, which is a great lesson. Be the first if you can. I also had a talented initial team. (Operating partner) Bruce Rosenblatt and I aligned perfectly, and my wife, Judy, was heavily involved with the business. Even my oldest kids, Enzo and Sienna, were involved."
[Steve Coomes] How long did you own it?
[Tony Palombino] "We opened five units in 18 months and sold it."
[Steve Coomes] You've said some have criticized your opening of so many concepts that you didn't grow. How do you respond to that?
[Tony Palombino] "I've been around so many restaurateurs who do multiple concepts. Some work for them while some don't. So they get criticized for being a creative guy. Yet people don't understand that we need the creative guys out there. There are architects, and there are builders, and you need both. Sometimes most successful partnerships are made up of an architect and a builder."
"It's interesting to hear potential investors say, 'we hear you're a creative guy,' as if that's something bad. Eventually, I felt I had to defend myself and say, 'yes, I am. That's who I am.'"
"Don't apologize for being an individual who's creative and will try new things. I've had the most amazing experiences doing that. I've also had some hardships that made me who I am and made the company what it is today."
"So, don't be afraid to try ten different things to get two of them to work. And do those when you're young. Don't wait until you're old! The older you get, the tougher it gets."