Staging Asian-style wings was the perfect way to prepare a quick demo for local American Culinary Federation members. When you stage wings before frying, it shortens the cooking process and results in a juicier and tastier chicken wing.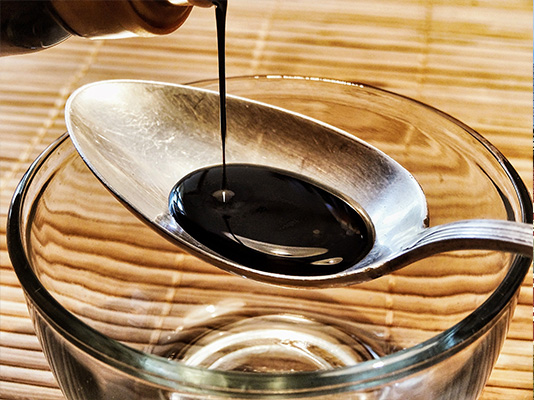 First, prepare your Asian-style marinade:
3 cloves garlic, minced
2 tablespoons minced fresh ginger root
3/4 cup olive oil
1/3 cup rice vinegar
1/2 cup soy sauce
3 tablespoons honey
1/4 cup water
Place 10 lbs of 6-to-1 fresh wings in a 4″ full-size hotel pan. Cover with Asian marinade and marinate for a minimum of three hours.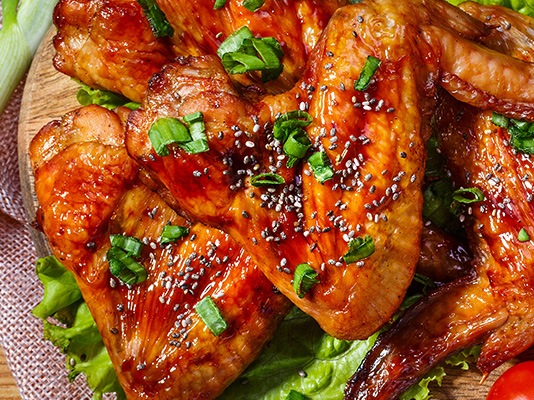 Preset CVap Cook and Hold oven to 165°F vapor/166°F air and allow approximately 30 minutes to preheat.
Remove wings from marinade and place on wire grid in a full-size sheet pan.
Place wings in oven and process for one hour to reach a minimum temperature of 165°F.
At this stage, the wings can be held and fried to order in an open vat fryer set at 350°F in just five minutes…or quick chilled and fried to order from refrigerated. Either way, you can effectively reduce your standard cook time by 50%! For this stage, we of course used one of our Collectramatic fryers.
We finished the fried asian-style wings by tossing them in a simple sauce made with honey, sweet chile paste, and a secret ingredient. Delicious!