Ossobuco (pronounced os-oh-boo-koh) is a Milanese specialty of cross-cut veal shanks braised with vegetables, white wine, and broth. It is often garnished with gremolata and traditionally served with risotto alla Milanese. Ossobuco or osso buco is Italian for "bone with a hole" (osso bone, buco hole). It's a reference to the marrow hole at the center of the cross-cut veal shank.
Certainly, this classic can be made with pork or lamb shanks. However, we're going traditional with veal shanks. Truly, this is a perfect dish to make overnight in a CVap® oven. Chill it in the morning. Finally, reheat it for dinner service. Certainly, it's one of those dishes that benefits from that wonderful mingling of flavors under refrigeration.
Definitely, both the preparation methods shared here can easily be scaled for restaurant service.
Classical Veal Ossobuco in a CVap Oven
For overnight cooking, use the High Yield setting on the CVap Cook and Hold Oven. This turns off the browning elements about 40% of the way through the cook cycle. Settings are 180°F Vapor/230°F Air (legacy 180°F Doneness + 6 Browning) for six hours. After the cook cycle, the oven will enter a 150°F Vapor/150°F Air (legacy 150°F Doneness + 0 browning) hold mode. Indeed, it's already done when you arrive the next morning. In fact, the long hold in an overnight cook tenderizes the shank and breaks down its collagen and fibers. Certainly,  that's a good thing. After all, who wants to chew on a medium-rare shank?
We used a same-day method. In this process, the CVap oven is set for Constant Cook.  During Constant Cook, the browning temperature is engaged for the full roast period. Notably, this reduces yield but speeds up cook time. The CVap oven will still go to a 150°F Vapor/150°F Air (legacy 150°F+0) hold. Critically, it is necessary to hold for at least a few hours after the cook cycle. Ultimately, this helps tenderize the shanks. 
By the way, if you are doing something like prime rib and your doneness is set below 150°F, the CVap will hold at the temperature you set with a 0 differential. That's how we can do a perfect rare or medium-rare prime rib overnight, without overcooking.
Ossobuco Recipe
¼ cup all-purpose flour
2 tsp salt
¼ tsp ground black pepper
2 lbs. veal shank
3 Tbsp butter
3 Tbsp olive oil
1 cup chopped onion
1 cup thinly sliced carrots
½ cup chopped celery
2 ea cloves garlic, crushed
8oz can tomato sauce
½ cup beef broth
½ cup white wine
1 tsp dried basil
1 tsp dried parsley
3 sprigs fresh thyme
1 bay leaf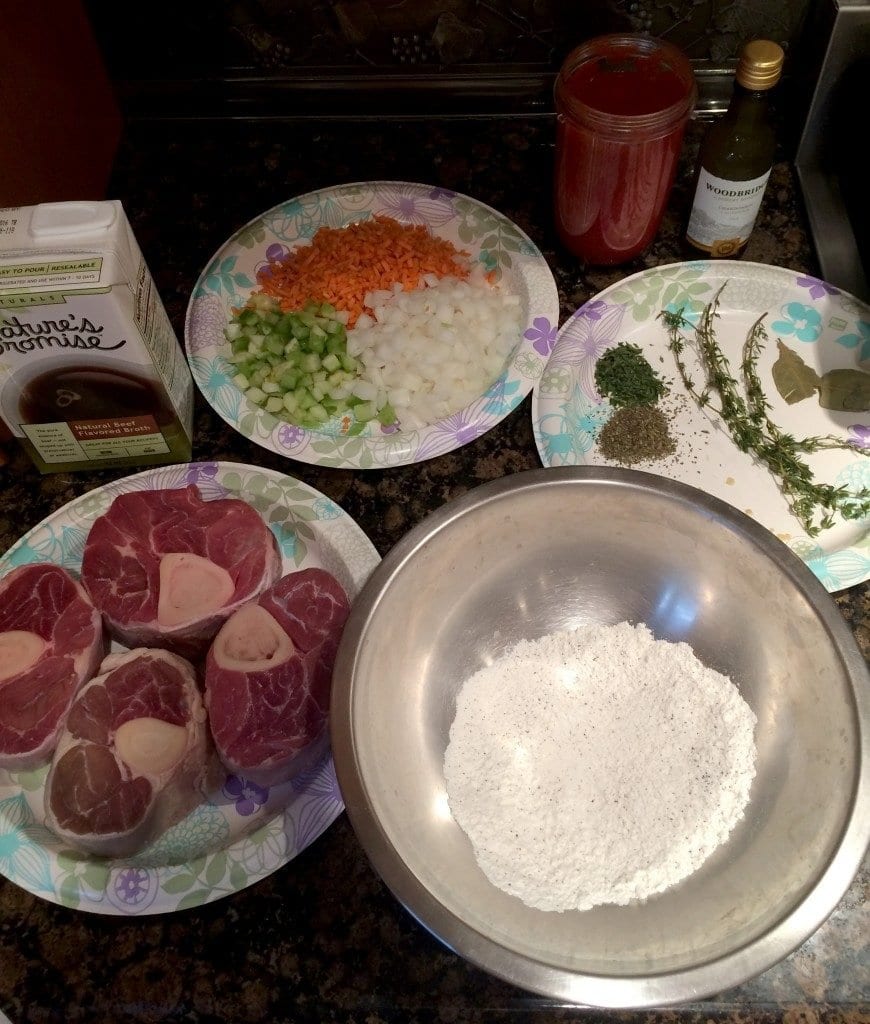 Ossobuco – The Same-Day Cook Process
Preset unit to Constant Cook 180°F Vapor/230°F Air (legacy 180°F +6). Allow approximately 30 minutes to preheat.
In a shallow dish, combine flour, salt, and black pepper. Dredge meat in seasoned flour. In a large skillet, melt butter with oil over medium heat. Sear the meat. Make sure the sides are browned. It's no fun holding a round thing with tongs to do the sides, but it's worth it.
Remove meat from pan, and set aside.
Add onion, carrots, celery, and garlic to drippings in the pan. Cook and stir for about five minutes. Stir in tomato sauce, broth, wine, basil, thyme, parsley, and bay leaf. Return meat to pan. Bring to a boil, then remove from the heat.
Place the contents of the saucepan into a hotel pan or a roasting pan. Make sure that the braising liquid is ¾ of the way up the shanks. Add more beef broth if needed.
Place into the CVap oven and press start. Critically, make sure the timer begins counting down. Go do something else for the next five hours or so. No dipping your bread into the pan after it starts to smell wonderful. Nona will hit you with a wooden spoon or throw a shoe at you (if you're not Italian, you won't understand☺).
When you're ready for service, pull the shanks out and strain the braising liquid. Return shanks and strained liquid to the pan. Place back into the oven, and you're done. Grab a shank and some sauce. Put it on polenta, rice, or just on a plate. Enjoy!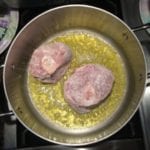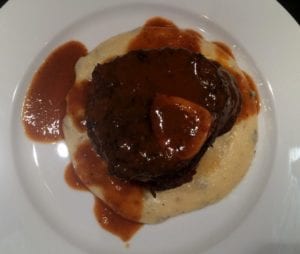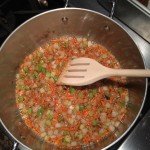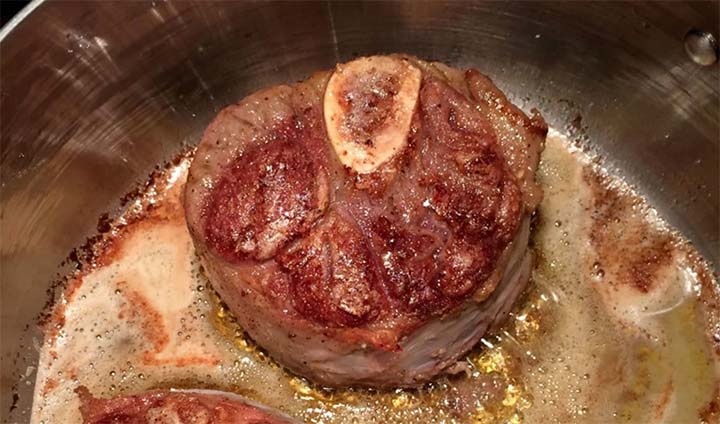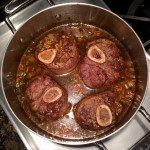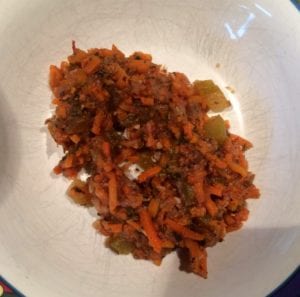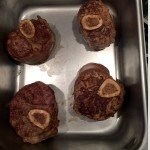 Pro Tip
We like to take an extra step. Puree some of the strained bits. Next, add that to the broth. Finally, reduce it in a saucepan on the stove. Purists may scream foul at this step as it clouds the braising liquid. However, we love the extra flavor it adds. Hold the shanks in the CVap oven while you do this. Whisking in a Beurre Manié (equal parts softened butter and flour) can speed up the process of creating that coat-the-back-of-the-spoon sauce to coat the plated Ossobuco.
Polenta with roasted crimini mushrooms and parmesan is our preferred plate liner.
Notably, we noticed that the shanks shrank away from the bone a lot more with this method vs. the high-yield method. It still tasted wonderful, but overnight might be the better route to enhance the plate presentation and yield.