Refrigerated, Ready-To-Heat Options:
Bob Evans Tasteful Sides Macaroni & Cheese, 20 oz CPET Tray
Frozen, Ready-To-Cook Options:
Stouffer's Macaroni & Cheese, Party Size 76 oz Foil Tray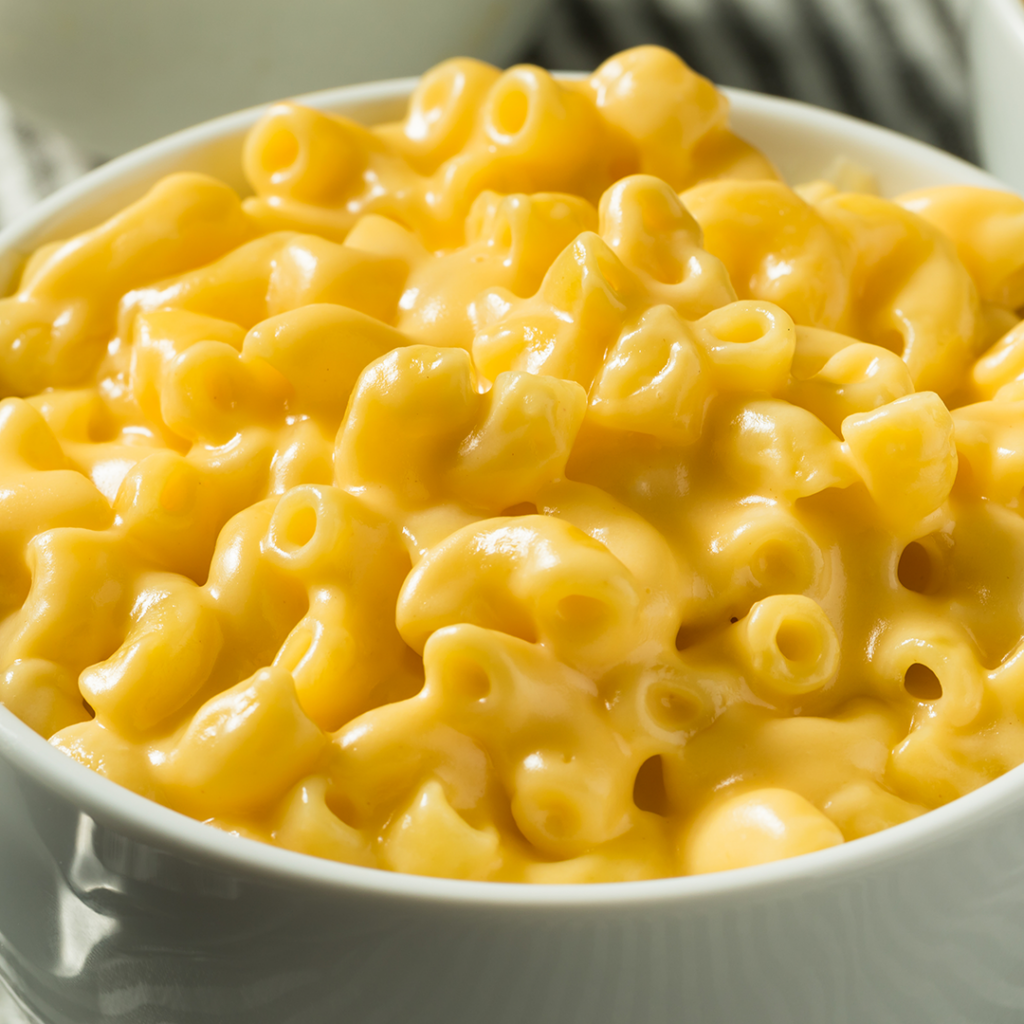 Retherm (RTV)/Cook and Hold (CHV)
Cook Time: Refrigerated Items
–30-40 Minutes or until internal temp reaches
165°F (74°C)
Cook Time: Frozen Items
–RTV: 60 Minutes or until internal temp reaches 165°F (74°C)
–CHV: 70 Minutes or until internal temp reaches 165°F (74°C)
Vapor Temp: 200°F (93°C)
Air Temp: 200°F (93°C)
Holding Program (RTV/CHV/HOV)
Holding Time: Up to 3 Hours
Vapor Temp: 140°F (60°C) 
Air Temp: 150°F (66°C)
Preheat CVap® Oven.
Remove macaroni and cheese containers from sleeve or box packaging. Remove plastic or foil lid and place trays onto a perforated sheet pan.
Place the pan into the oven.
Press ENTER.
After 75% of the cook time has passed, open the oven door and carefully remove the tray. Stir mac & cheese to ensure thorough heating. Check the temperature.
Return pans to the oven to complete retherm if the internal temp is less than the target temperature of 165°F (74°C).
Once completed, remove from oven. Serve immediately or transfer to a preheated holding unit for hot holding.