October 4 is National Taco Day. If you're like us, you don't need an excuse to eat Beef Tongue Tacos. You'll surely agree they've become an indelible delight devoured daily by millions worldwide.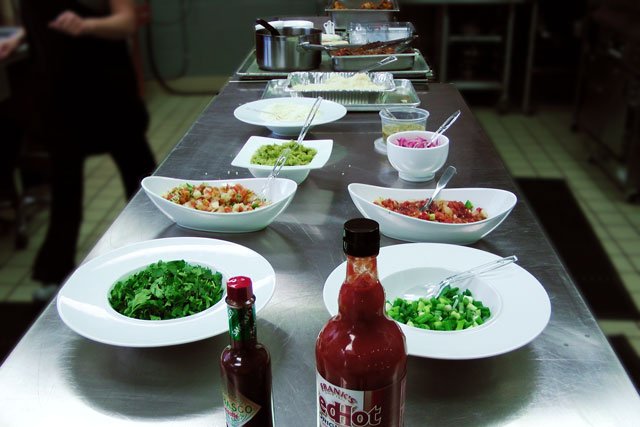 Historically speaking, the origin of the taco predates the arrival of the Spanish in Mexico. There is anthropological evidence that the indigenous people living in the lake region of the Valley of Mexico traditionally ate tacos filled with small fish. Writing at the time of the Spanish conquistadors, Bernal Díaz del Castillo documented the first taco feast enjoyed by Europeans, a meal which Hernán Cortés arranged for his captains in Coyoacán.[5][6]  Source: Wikipedia
There are so many varieties of tacos to count, it's difficult to choose a favorite! So in honor of this special day of tribute to the taco, we thought we'd go uber-taqueria-traditional and share our CVap® preparation for Tacos de Lengua.
Beef tongue is exactly what it sounds like – the big ol' tongue of a cow. Though not as commonly found on the average U.S. family's dinner table, it's widely used in Mexican cuisine, as well as several European, Asian, and South American cultures. It's a great example of a fairly tough cut of meat that a CVap oven can cook beautifully. Using a low-and-slow method to prepare it in the CVap Cook and Hold Oven breaks down the extensive connective tissue within the beef tongue, resulting in surprisingly tender, tasty meat.
Ingredients
4 to 5 beef tongues
4 cups beef broth
2 cans (7oz.) chipotle in adobo sauce
2 onions (sliced thin)
1 tbsp ground cumin
1 tbsp Mexican oregano
8 garlic cloves (roughly chopped)
1 tsp salt
1 tsp black pepper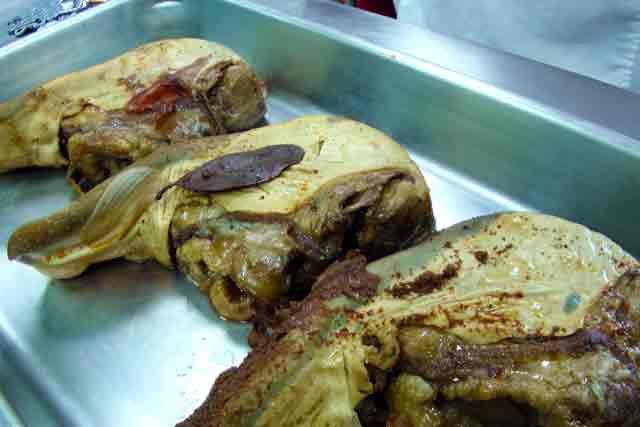 Cooking Procedure
Rinse and wash tongues in cold water
Place onions in the bottom of a 4" deep full-size hotel pan
Place tongue on top of onions, top with beef stock and chipotles
Add garlic and all of the seasonings
Cover pan tightly with foil and place in a CVap Cook and Hold Oven (preheated to 180°F water vapor, 250°F air temperature) and cook for 8 hours constant cook.
Remove from oven and cool to room temp, then refrigerate for a minimum of four hours.
After tongues have sufficiently cooled, remove the outer skin. Shred the remaining beef.
Puree the chilies, onions and remaining broth to create a sauce. Toss a third of the sauce with the shredded beef. Refrigerate the beef and remaining sauce.
I recommend doing this a day in advance of preparing your tangy tongue tacos.
Assembling Lengua Tacos
Ingredients
Shredded tongue
Oil of your choosing for saute
Chipotle sauce
2 cups Cojita cheese
1 cup minced onion
3 cups fresh cilantro (roughly chopped)
Limes
Warm corn tortillas held in CVap cabinet at 140°F water vapor, 142°F air temp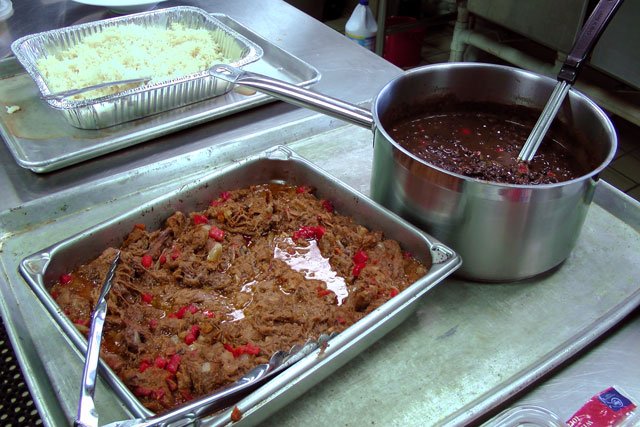 Procedure
Preheat remaining chipotle sauce
Using a little bit of the vegetable oil, saute lengua (tongue) until it is a little crisp on the tips and is heated through. This may be done on a flat top or a saute pan.
Assemble tacos
Add lengua to warm tortillas
Top with a little sauce, then cojita, then onions, then fresh cilantro.
Squeeze fresh lime juice over taco and enjoy!
Lengua tacos are delicious, and lip smackin' good!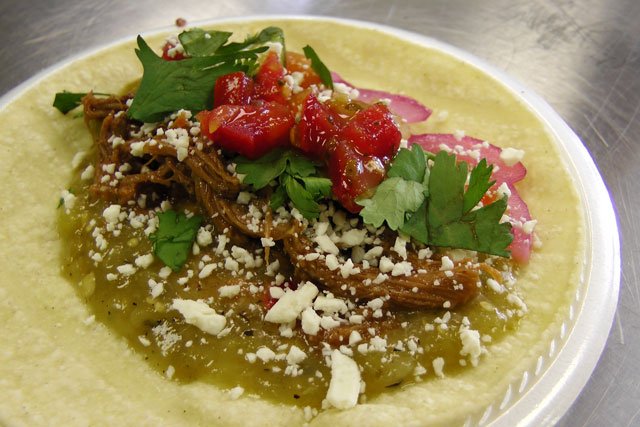 Lengua tacos are delicious, and lip smackin' good!