The Cord Wrap mounts to the back of the cabinet. It provides a convenient spot to wrap the cord when the unit is being relocated, or moved for cleaning.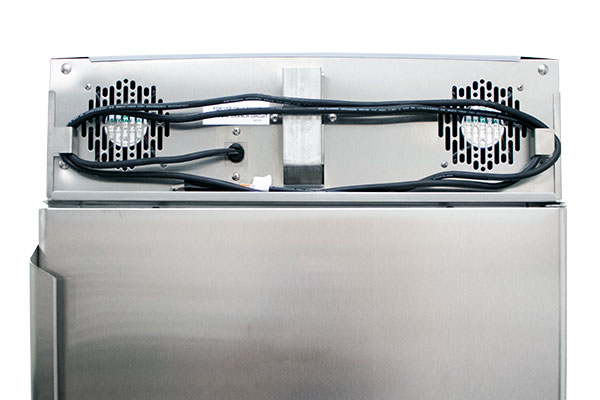 Reinforced Tops can be added to half size UV model ovens and cabinets. Able to hold up to 150 lbs, the tops add storage and work space to your kitchen.
Designed for correctional facilities and other high security locations, the Security Package includes tamperproof screws and hardware to prevent removal and enhance security.
The Locking Door option adds a padlock bracket to the door (customer provides padlocks). Ideal for situations where units need to be locked to prevent unauthorized access.