CVap® equipment is available with a wide variety of door options. Most models come stock with solid insulated doors. Choices include windows, flip doors, pass-through, locks, and a combination of these options.
Choose your door options when completing your order. Consult with your sales representative on which doors are suitable for your operation.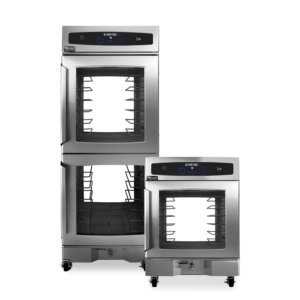 The pass-through configuration adds doors to the back of the cabinet. Half-size models add a single door. Full-size models add two doors. They can be solid or windowed.
Available in CVap Holding Cabinets and CVap Cook and Hold Ovens.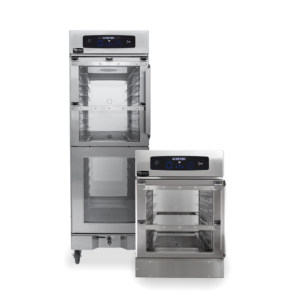 Flip door windows add sturdy plexiglass windows to the cabinet. Enhances visibility and eases access to the food products. Patent-pending hinges will never wear out, and sturdy magnets keep the flip window out of the way.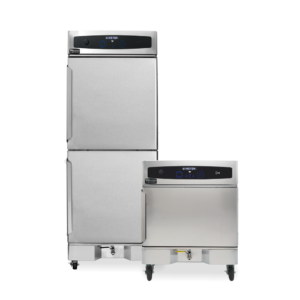 Solid doors are fully insulated, increasing efficiency, and reducing heat escaping into the kitchen. This door option is the default configuration on CVap equipment, and does not require additional cost.
Solid doors are available on all CVap ovens and cabinets.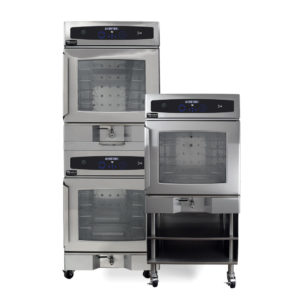 Holding Cabinet Door Configuration
Full height warmer cabinets are better for high-volume operation kitchens. CVap full-size cabinets feature Dutch doors because they minimize heat loss when the doors open. A pass-through configuration is also available. You can open a pass-through cabinet from both sides. Not only the front of the line can access the cabinet, but also the back of the line. Further speeding up the rate of production and service.