Read all parts in this series: Part One | Part Two | Part Three
That Chef Patrick Roney calls the CVap® a "workhorse" nicely describes the burden it removes from professional cooking. But as he describes below, it's also a precision cooking oven, created to cook and hold at exacting temperatures and without variation. Learning how to make it walk the fine line of perfection is a matter of gathering information and experimenting with food.
Easy question: What unique aspects of CVap help your style of precision cooking?
It's just so precise, which is something other ovens I've used can't do. They can get close, but not perfectly and not consistently. Things we're putting in CVap are cooked so precisely that we don't even have to stick thermometers in the food to make sure the food is done. It's that reliable.
The food that goes in hardly loses any moisture or weight, which means really high yield, which is great for food cost.
Being able to control the environment in the CVap and to maximize that moisture barrier that surrounds the food—things like eggs and scallops and steaks and fish, which all hold a lot of moisture—that's a great asset to me.
It's pretty fun when you figure out how to put different things inside it and see how it holds them all just perfectly. You can't do that with a warming cabinet or an ordinary oven because you can't control the moisture.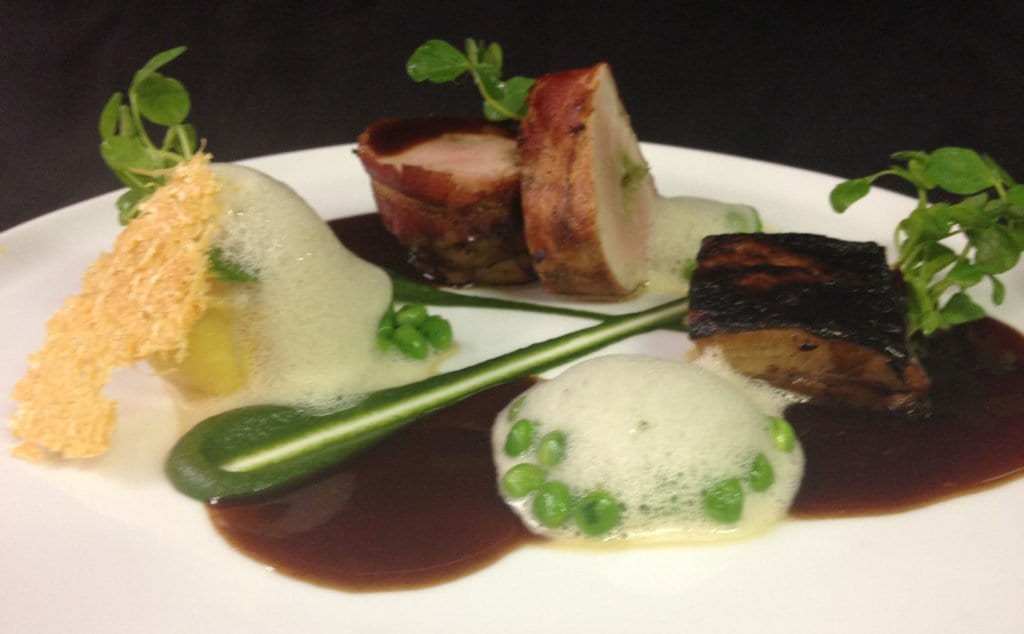 In the past seven years you've used CVaps at three different restaurants. Has it changed the way you plan out a menu? Knowing what you can cook and hold with it surely influences that, right?
Most definitely. You have more comfort writing a menu toward the sweet spot of how the CVap works and what you can get from it. If you have a couple of CVaps in one place, you can develop a couple of menus that lean on those sweet spots and how you control the cooking environment in each. You can build your menu around a CVap to a great extent.
Fantastic for Fish
Earlier you mentioned holding scallops in CVap. What about finfish? Does that work as well?
It's absolutely great for finfish. Knowing your desired temperature when that fish is perfect is the key to setting CVap correctly. But you have to know exactly what temp you want to hold each specific fish because one doesn't work for all. A monkfish will be perfect at a temperature that a flounder isn't, so it's essential figure that out. But once you have that knowledge, it's easy.
Five Faves
Here's a lighting round question: Give me your five favorite CVap settings and the foods you hold or cook them in.
OK, here goes:
Fried rabbit legs, 130°F plus 4 browning.
Holding New York strips, 125°F plus 0 browning.
Braising anything—shanks oxtail, short ribs—180°F plus 2 browning.
Large proteins, 125°F plus 2 browning.
Fish, I have a couple: If holding scallops or flounder, 133°F plus 0 browning.
Salmon is kind of variable, in that you don't want it dried out, but most people prefer it cooked all way through. So, 140°F plus 1 browning.
Follow Chef Patrick Roney