Retherming bulk packages of prepared foods can be challenging unless you have the right equipment. To clarify, let's discuss rethermalizing, define prepared foods, and outline what operations are likely to use premade food. Finally, we'll talk about what equipment is best suited to retherm them.
Rethermalization is the process by which prepackaged food that is either frozen or chilled is brought to hot temperatures safely and effectively. Food must transition through the temperature danger zone (41°F to 135°F) in under two hours to meet the FDA Food Code. And although we're primarily talking about commercially prepared foods, you can also use the retherming processes on leftovers. When reheating leftovers, food must reach 165°F in under two hours (though 90 minutes is preferred). (If you want to get down to the nitty-gritty, find specific requirements in Chapter 3 Section 403.11 – Reheating for Hot Holding – Subsection A – E (page 91) and Chart 4-B.)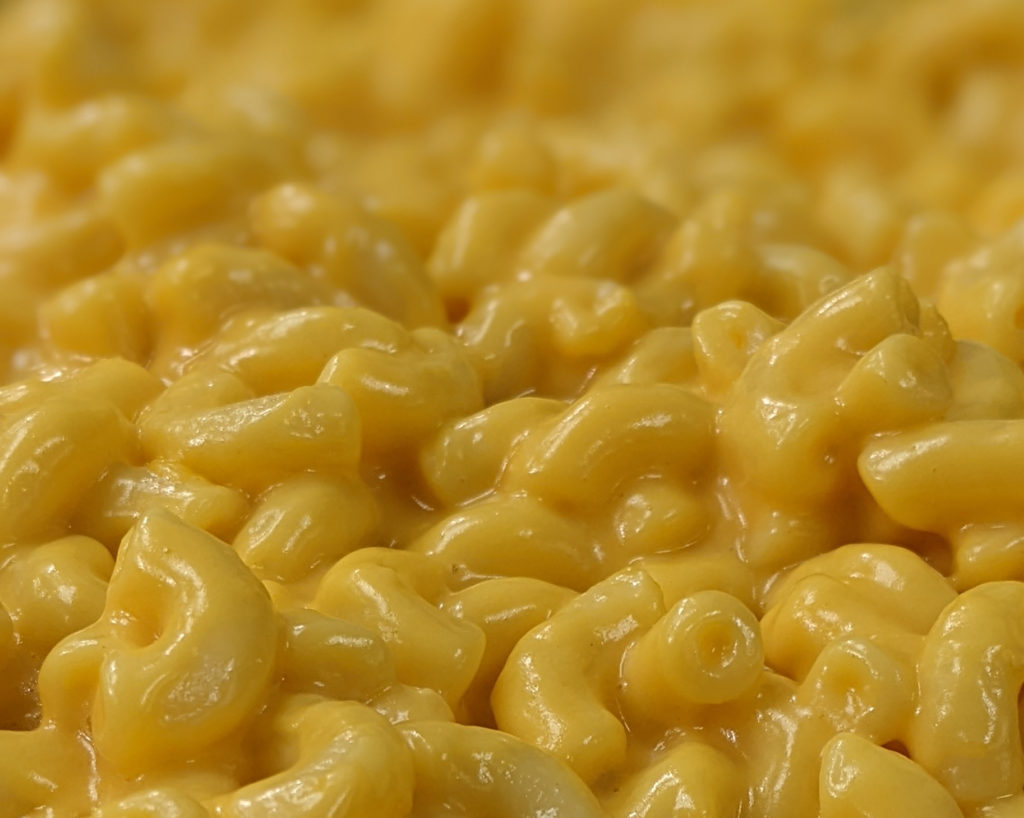 Prepared foods encompass a wide range of food products. In the broadest sense, prepared food is food that is ready for consumption. It has been produced elsewhere and sold to the consumer (be that an individual or an organization). We're speaking primarily of commercially prepared foods. These are foods that are mass-produced long before consumption. They come in a can, a chub, vacuum-seal, frozen, or other forms.
Popular with operators, prepared foods decrease labor by outsourcing the initial food product. Portion control is made simple. And when rethermed properly, prepared foods are indistinguishable from made-to-order food.
Who Typically Serves Prepared Foods?
Although commercial foodservice primarily serves prepared foods, they are also popular in these foodservice segments:
B&I (Business and Industry)
Businesses that are not primarily foodservice operators but purchase foodservice items (such as corporate cafeterias).
It also includes government facilities.
Another broad category. Includes hospitals, nursing homes, rehab facilities, senior living facilities, and others.
Stadiums, museums, conference centers, amusement venues, country clubs, and others.
Also implemented at event facilities and mobile caterers.
These seem like widely disparate operations, but they have one thing in common.
They all need the ability to retherm large quantities of food quickly and safely.
Achieve retherming by utilizing several different equipment pieces. The most common are rethermalizing ovens (a.k.a., thermalizers, thermalizer ovens, rethermalizers, retherm ovens, and others).
Some folks may think first of combi ovens. Combis certainly can do the job and do it faster than most other oven types. But they also involve a substantial investment in upfront costs and operating costs. They require expensive vent hoods in most locations. A more economical option is the rethermalizing oven.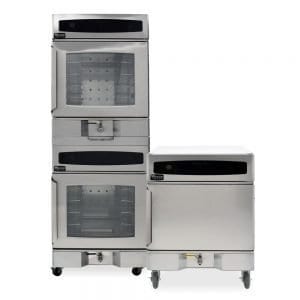 In many respects, retherm ovens are like convection ovens or cook and hold ovens. However, retherm ovens have greater wattage and air movement. CVap Retherm Ovens also feature vapor heat. Consequently, this improves energy transfer efficiency. Retherm efficiency is the transfer of energy from a heated cabinet to a thermal mass (food) at a fast and controlled rate. In other words, retherm energy efficiency measures how much power an oven consumes and delivers to the food product during rethermalization. Since heated vapor is tremendously efficient at energy transfer, CVap retherm ovens excel at heating a thermal mass quickly.
Critically, the larger the thermal mass, the more energy (kW) is needed to transfer to the mass. Similarly, the more energy (kW), the faster the thermal mass can absorb the energy and reach desired temperatures. Consequently, this makes retherm ovens ideal for reheating chilled or frozen foods. They deliver lots of energy quickly.
Winston CVap Retherm Oven
Of course, Winston's CVap® Retherm Oven is the hands-down best. CVap Retherm Ovens feature two circulation fans, providing robust air circulation throughout the oven. The fans speed up the retherming process and minimize hot or cold zones within the oven.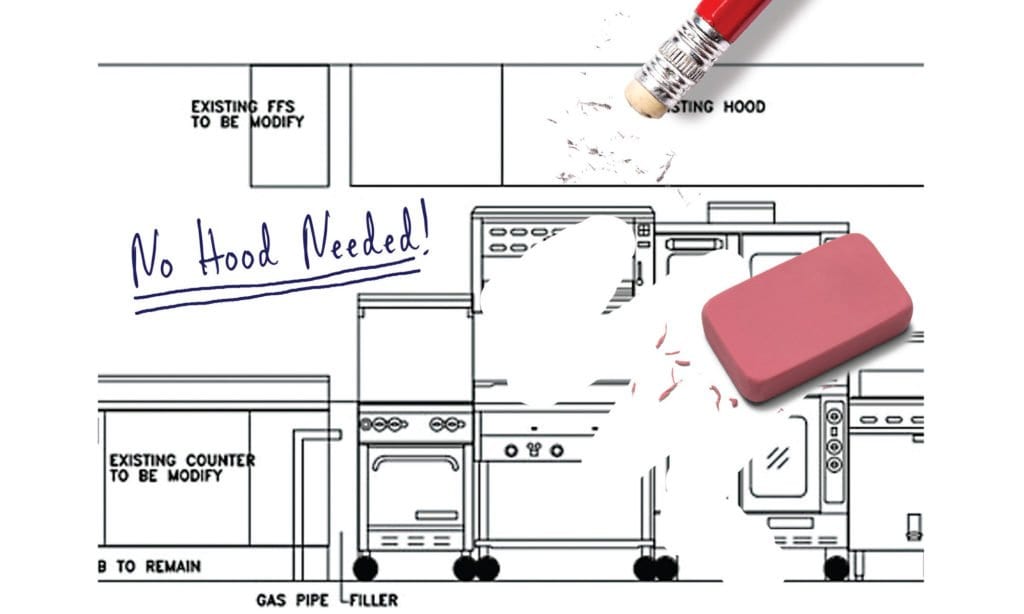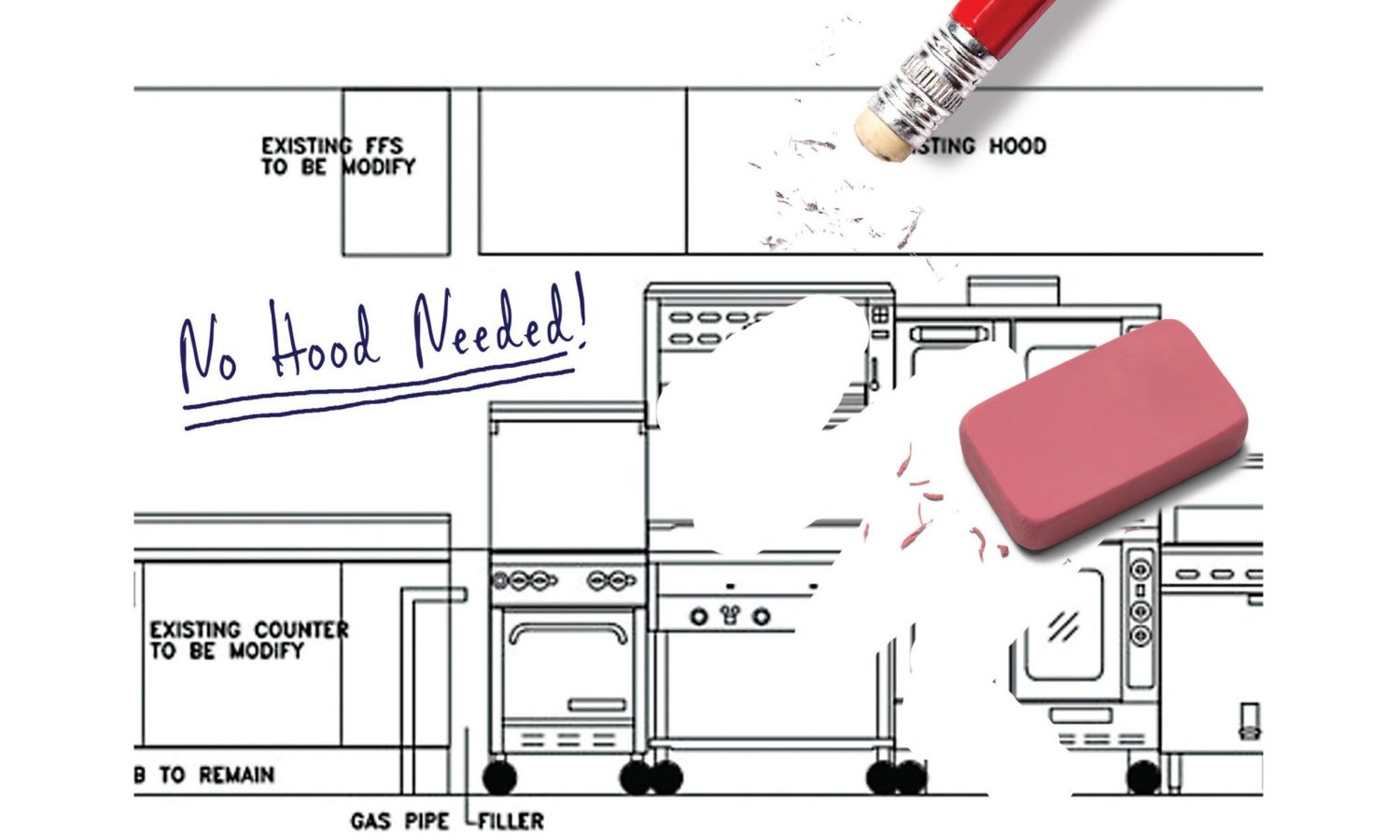 CVap ovens have a maximum air temperature of 350°F and can operate without a vent hood in most locations. Winston has conducted independent testing to verify. Hood availability is an important consideration when choosing an oven.
Another thing to consider when choosing a retherm oven is versatility. CVap Retherm ovens aren't one-trick ponies. Yes, they're great at retherming. But they can also bake, roast, sous vide, low-temp steam, and more. Whether serving prepared foods or cooking from scratch, CVap Retherm Ovens are the perfect oven for any large-volume feeder operation.