Confiting tuna steak gives it a lovely melting texture. But what is confit? In fact, confit involves covering a protein in oil and cooking it. Markedly, this differs from deep-frying because you use a very low temperature. To clarify, deep frying normally requires temperatures between 325 and 450°F. On the other hand, confit is done with an oil temperature of around 200°F or cooler. Truly, CVap® technology delivers incredible temperature precision. Consequently, this is why CVap is perfect to create this easy yet impressive recipe.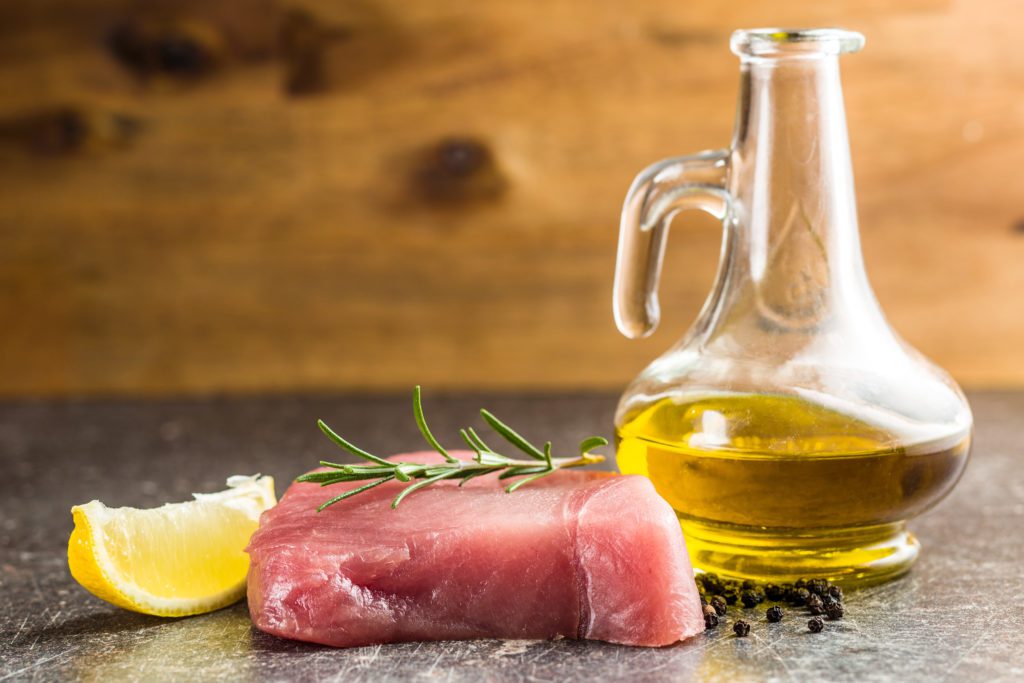 Preset oven to 120°F Vapor/120°F Air/Infinite hold and allow approximately 30 minutes to preheat.
Place a 6 oz. tuna steak, several garlic cloves, and whole basil leaves in a 4″ deep 1/9 pan, and cover with good quality olive oil.
Place in the CVap oven and press start.
Cook for one hour.
After the cycle, remove from olive oil. The product is ready to serve
Cook fresh baby spinach in CVap 120°F Vapor/120°F Air for 15 minutes. Specifically, it should be warmed through but remain delicately crisp.
Flake the tuna steak and scatter over spinach.
Slice a large, ripe heirloom tomato and fan to the side.
Scatter garlic cloves that were cooked with the tuna around the plate. Drizzle with extra virgin olive oil, sprinkle with salt and pepper. Certainly, enjoy!