Read all parts in this series: Part Two | Part Three | Part Four
Chef John McCarthy is the living embodiment of a renaissance man. He's been a lawyer, chef, consultant, and artist.
John began his professional career as a lawyer, only to later realize his true passion. He left his legal career to attend the French Culinary Institute. Upon graduating from FCI (top of his class), he went to work for Chef Wylie Dufresne at wd~50 in New York City. John is a certified sommelier and an authority on sake. He has lived and traveled in Asia extensively and is highly accomplished in Asian cuisine.
His first restaurant, The Crimson Sparrow, was a critically acclaimed spot in Hudson, New York. The next restaurant, Oka, was a Manhattan restaurant serving John's interpretation of Japanese izakaya fare.
The pandemic forced John to delay plans on new concepts. He has transitioned to serving as a foodservice consultant, as well as further developing his growing popularity as an abstract artist.
In this interview, John sat down (virtually) with his old friend, the late Chef Barry Yates. John shared his thoughts and opinions on the devastating effects of COVID-19 on the restaurant industry, and the challenges facing operators in large population centers. During this December 2020 discussion, he offered us a frank and honest look at the reality of the industry during these unprecedented times.
It's good to see your face!
Yeah, it's been a while.
You don't look any different.
Yep, still fat. [laughs] Never trust a skinny chef, right Barry?
Yes, that's right. [laughs]. Did you have a chance to look at our other Operator Corner posts?
Yes. It's fascinating to me because, you know, I was using your products back in 2008, I guess would have been the first time. And we had CVaps in The Crimson Sparrow from day one, from 2012 until we closed it in 2019. We had three different ones at one point. We had what I think you called the Silver Edition, which was the box. That was our workhorse. And then we'd gotten another one that was really industrial, that I think was primarily a school version. And then we also got one of your prototype counter models.
Yeah, the Pod.
Yeah, we tried to use that from time to time. It was more of an experiment. We liked the size of that one [laughs]. My point is, looking at the models now, it looks like they are Ferraris compared to what they used to be. I feel like I used dad's '56 Thunderbird. Which isn't bad. They were phenomenal. I could expand upon it all. It's amazing to see where you are now, you know. In terms of functionality, I'm sure, is much much better. They also look sleek and really well designed. I just wanted to say that out front.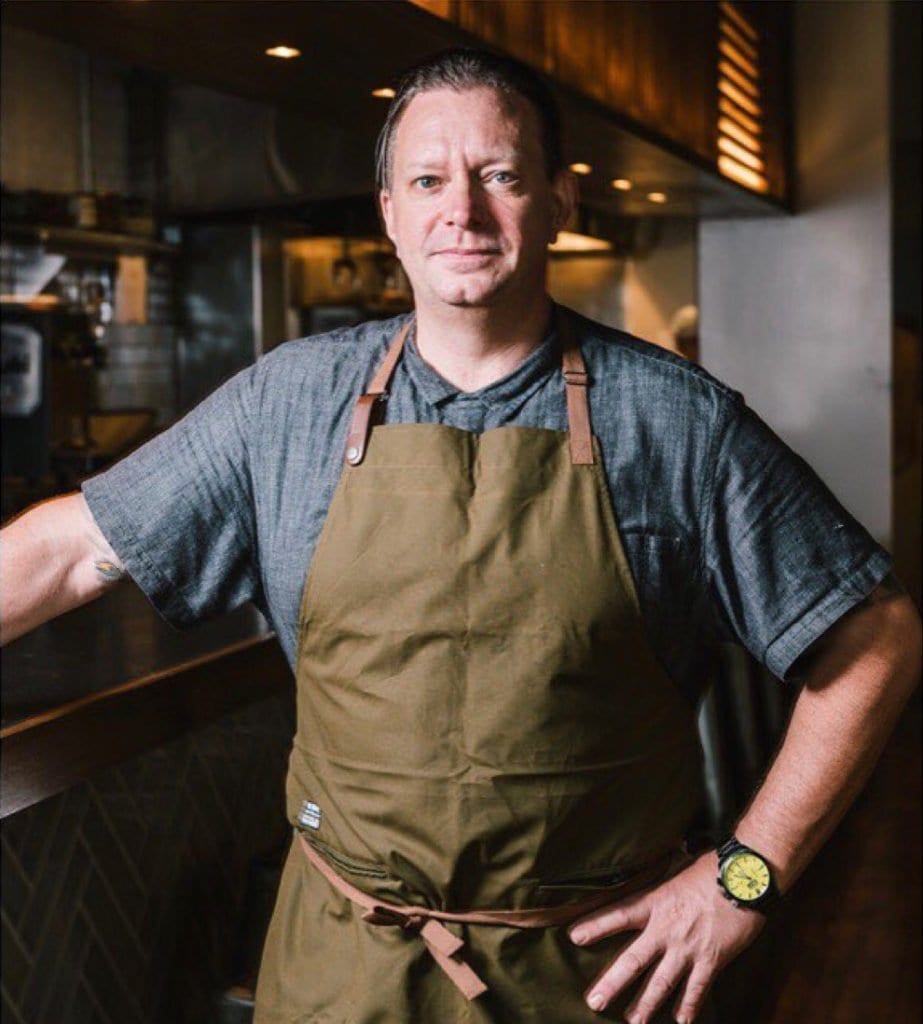 I loved The Crimson Sparrow in Hudson. What kind of building was that before you got it?
It was about 150, 160 years old. It was initially a house. Then off the back side of it, up where my office was, there was another sort of entryway into the building. It was primarily a horse carriage repair shop. They had a pulley system. They would pull the carriages up and work on them up in the top. And then, it slowly, at the turn of the last century it became a bakery. We actually had the sign, and some of the script, the coins. It was called Rose's Bakery. And in fact, one of our rooms was basically built out of the oven. That middle room. And then it became a Maytag repair shop for a while. Then it was an antique dealer's sort of house and showroom. And then we took it. But it was actually two buildings. The one side was all The Crimson Sparrow, with living quarters above it. And then the other side we had leased out. I sold them all in 2019.
One part of the building was a full, open kitchen. Had huge glass, that sat behind the actual Crimson Sparrow restaurant. And there was a courtyard in between the restaurant and the kitchen. And I can't tell you how cool it was to sit in that courtyard and watch everything that was going on in that kitchen.
The windows, I think were 18 feet wide by 6 feet tall. That actually was the garage. The cool thing about that garage, and why we decided to put the kitchen there, was that we found that the garage had drainage in the floor directly out into the street and city sewer. And we were like 'wow, we could put a kitchen in here and just hose down the floor every night.' It turned out that that portion of the property, that garage, was ceded to 746, which was the address for our building, from the building next door, that was on the corner. The reason there were drains in the floor was that the building next door used to be an Edsel and Packard dealership, and that's where they would pull the cars around and wash them. We got really lucky with that. We built the kitchen in there, full gallery kitchen, with Jade ranges and the CVaps, all stainless. Big stainless hood. And on the roof, we actually put an herb garden and produce garden.
It was one of my favorite restaurants, outside of the fact that it was your food, it was just totally cool.
It was fun.
It was right in downtown Hudson, historic Hudson. It was just cool.
It was fun while it lasted.
I had some of my most memorable meals there. I hate that it's not there so I could go to it again.
That's where I met Mr. Winston [Shelton].
Yeah, it is! I got Winston there once, didn't I?
Right on.
Read Part Two: The Challenges Facing Restaurants in Big Cities