Read all parts in this series: Part One | Part Three | Part Four
In 2012, Karl and Sarah Worley launched Nashville-based Biscuit Love with a food truck. Three years later they opened a brick-and-mortar restaurant of the same name. A fourth restaurant is now in the works. This is how they did it.
When did Biscuit Love become a brick-and-mortar restaurant concept?
We opened a brick-and-mortar location in 2015 in the Gulch, a neighborhood in Nashville. Back then, it was just coming into its own; it wasn't hot yet. It hadn't fully recovered from the 2008-2010 recession, so it was affordable for us.
How did the business do?
We were pretty fortunate. By the end of year one, we were doing 800 covers on weekends and 500 to 600 covers on weekdays.
What kind of check average is that unit generating?
During the week, it's $12. On weekends, it's $15 and usually includes a mimosa.
What's traffic look like now?
We'll see 1,200 to 1,400 people on a Saturday. That restaurant turns 12 times on a Saturday.
What were the keys to that location becoming so successful?
My wife and I always say God because we couldn't do the same thing again if we tried. There also was this perfect storm of things that happened: people really gravitated toward it because breakfast was an underserved market; and the media liked it.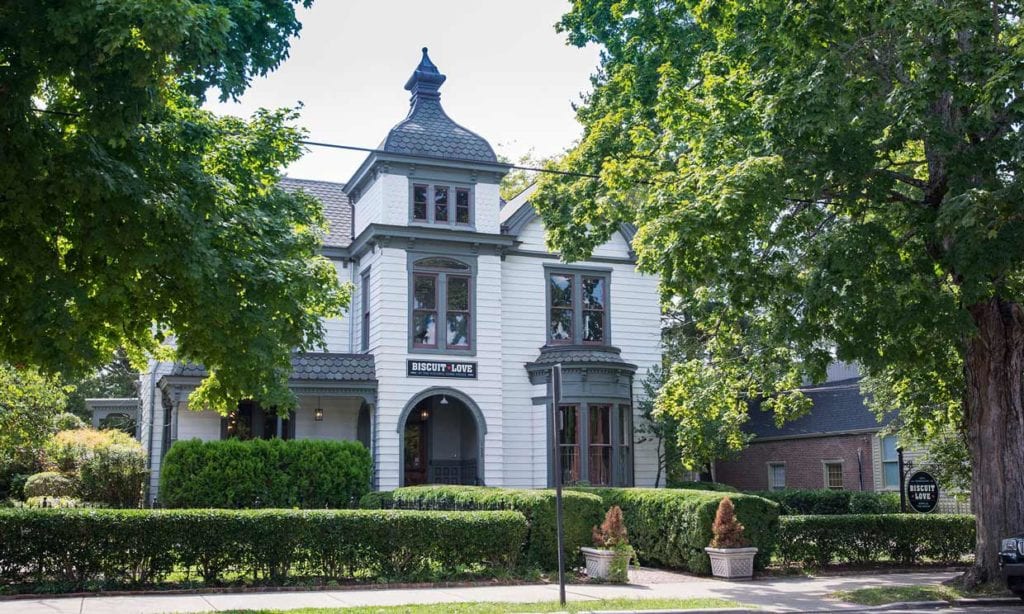 How did you market that restaurant?
We actually didn't market it much at first. Social media was going already from the food truck, but that was about it. We were so busy running the restaurant that marketing was sort-of an afterthought. Didn't actually market it seriously until we called on a PR firm to handle it for us. And we also needed to stop trying to handle all the media requests, which they did.
Unit one was a huge success, so how difficult was opening units two and three while maintaining things like food quality?
Going from one to two was challenging, but going from two to three about killed us. From what I've heard, it's easier after the third one, which is what we're hoping for! What made going from one to two pretty manageable was the fact that we had a really good team in place at unit one. It also helped that those units were just three miles apart.
How did you solve those problems?
By creating systems and communicating better, which is something I'm horrible at. Luckily, my wife is really good at communication. She and I have also learned to work with each other better by focusing on our own strengths and skill sets.
Did your menu change at all as you opened additional locations?
We always had three or four standard items on our food truck, and then 15-20 on the menu at the first unit. We've been purposeful about that number being the same with every unit. No one does a 50-item menu well. We'd rather do 12 items really great and still diversify it some, so there's pretty much something for everybody. It might not be the perfect thing for everyone, but everyone's going to be able to find something.
In our next blog with Karl, he discusses growth strategies and the future of Biscuit Love.