Part One: How I Created and Started Multiple Concepts: Fernando Martinez
Read all parts in this series: Part Two | Part Three | Part Four
In 2001, Fernando Martinez partnered with his mother and a friend to create Havana Rumba in Louisville, Ky. All were immigrants who fled communist Cuba to pursue their dreams of opening their own restaurant. Havana Rumba was a near-instant success, but Martinez would eventually leave to create six other concepts.
What led you and your partners to create Havana Rumba?
We wanted our own place, which you couldn't do in Cuba. The government didn't allow it. It's one of the many reasons we left Cuba for the United States. We wanted an opportunity, and we knew how to cook.
My partners were Marcos Lorenzo and my mother, Yolanda Amaro. At that time Louisville didn't have a Cuban restaurant and we believed people would like it. Cuban food is delicious, and we were good at cooking it. The location where we opened it wasn't great, but it's what we could afford. It was small and simple. We saved our own money to start it.
Marcos was out front, and we had a dishwasher, one cook, my mom and myself. That was our kitchen staff! Pretty soon, it wasn't enough. After being slow for the first two weeks, it went crazy! We were on a wait every day of the week. We only had 15 tables, so we filled up quickly. We stayed so busy that people that people would wait on the sidewalk to get in. We didn't even have a bar where they could sit. The wait to get in eventually got so long that people would go to the bar at the steakhouse down the sidewalk, drink there and then come back to Havana Rumba for dinner when their table was ready.
What was a workday like for all of you back then?
We worked six days a week from 6 a.m. to 1 a.m. I never worked so hard in my life.
Why do you think it took off like it did?
Louisville showed us our idea was right: It was ready for something like Havana Rumba. Especially people on a side of town where there aren't many Latinos and no Latin restaurants other than Mexican restaurants. We also did our best to make it as authentic as we could. It was like you were eating dinner at our house.
Eventually you expanded Havana Rumba.
Yes, thankfully. After six months of being on a wait everyday, we talked to our landlord about expanding into the space next to ours. They agreed, and so we expanded the kitchen, we added a new dining room, and that gave us room to add a full bar.
Was the added rent any concern to your budget?
Oh, no, trust me on this: We knew we had enough traffic to support the extra space. We also believed that having a bar–since you make more money on liquor anyway–would help. We were right about that, too. And people soon wanted to eat and drink in the bar.
Since demand was so high, surely there was talk about opening a second Havana Rumba?
I never wanted to duplicate Havana Rumba.
Why not?
Ethnic food is so personal–too personal, maybe–that it becomes so hard to duplicate. A restaurant with good ethnic food is good because of that one person who's there every day … that one person who really knows how to season the black beans just so. You really can't duplicate that person. And when you try, it loses the essence of what you started with. That's how I feel about it.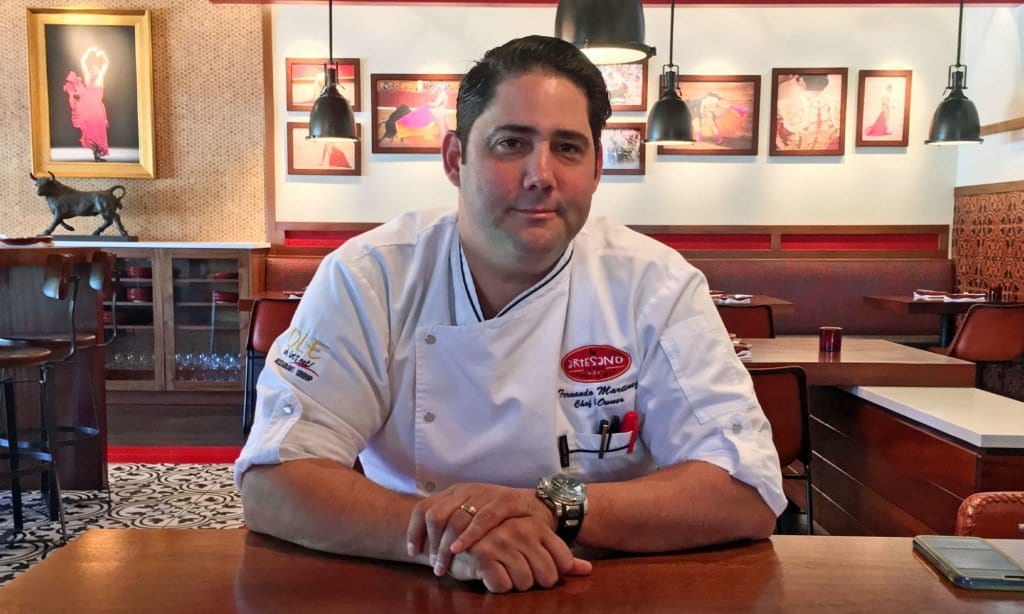 Follow Chef Fernando Martinez