Read all parts in this series: Part One | Part Two | Part Three
Fernando Martinez and his partners form the OLE Restaurant Group. Since the beginning, the team has opened, run, sold, expanded, or closed 10 unique concepts. And while OLE's growth vehicle is a modern taqueria named El Taco Luchador, the team's drive to create other new concepts remains strong. An older and wiser Martinez discusses some lessons he's learned that made him a better operator.
You've had OK partnerships, and solid ones. What's the key to the good ones?
The problem with partnerships is when people let their egos get in their way. I'm good at certain things that my partners aren't, and they're good at things I'm not good at. So I let them do what they do best and they let me do what they do best.
What are some of the hardest lessons you've learned as a restaurateur?
Giving your customers what they want. That's the honest truth. We've had lots of big ideas our customers didn't care for. That's just the way it goes. Find what they want and serve it to them.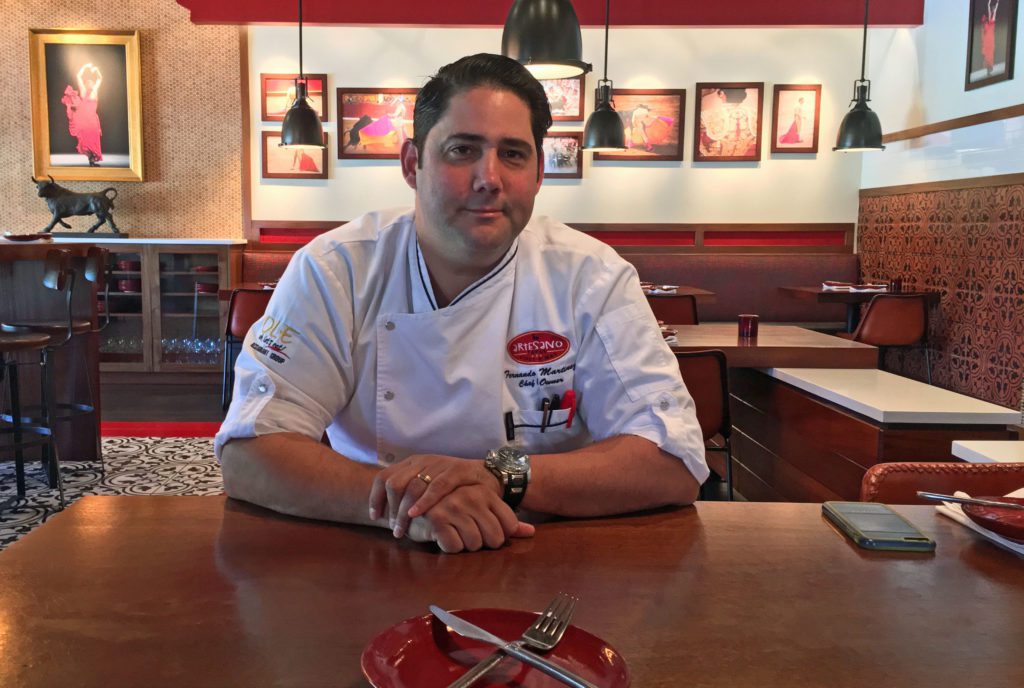 Learn how to delegate. I'm a control freak, so I had to learn to hire good people and let them do what they say they will do and not get in their way.
Pick the best location you can afford and do your best. A long time ago, we picked the worst locations, places people told us we were crazy choosing. But every spot we picked worked; they turned out to be blessings. Those places were chosen out of necessity and opportunity.
But honestly, we're over B and C locations. We don't have to do those anymore. Twenty years ago when we wanted the best locations, landlords wouldn't talk to us. Now they want us to be anchor tenants in shopping centers. It's taken a long time to get here.
Were you encouraging someone to start a restaurant, what would you say to them?
If you're passionate about it, know what you're doing and in for the long term, do it. If you're not looking at it that way, don't even think about opening a restaurant. This is not a job, it's a lifestyle that's not for everybody.
I don't know when the last time I had a Sunday off that I haven't gotten an email and a phone call from somebody that had a problem. There's always a crisis … a cooler broke down and we need to move the food to a safe place … I've been on vacation in Cozumel, SCUBA diving, and got a call that my sous chef had overdosed. It can take a toll on your health if you don't know how to deal with the stress.
Sunday is the day I try to unplug and have my creative time. Instead of calling my partners, we send emails to be respect each other's time and be sure we didn't lose the idea we're onto. Somehow you have to disengage to keep your sanity customers or every circumstance, but when you focus on what you can control, you'll have a very good business.
Would you tell budding restaurateurs to work for chains to learn systems like you did?
Absolutely. You cannot grow without good systems. I took that kitchen manager's job at Chili's to learn their systems. If you can combine chef-driven cooking with the systems chain restaurants have, you'll have a winning formula.
Another thing we've learned is to increase consistency by using our kitchen at Guaca Mole as a commissary kitchen. We not only increased consistency, we decreased labor cost. We cook 80 percent of our menu ingredients for El Taco Luchador offsite at Guaca Mole. Nearly all we do now at Luchador is assemble fresh food to order. We're so much faster and the product is very consistent.
You can't control customers or every circumstance, but when you focus on what you can control, you'll have a very good business.
Follow Chef Fernando Martinez