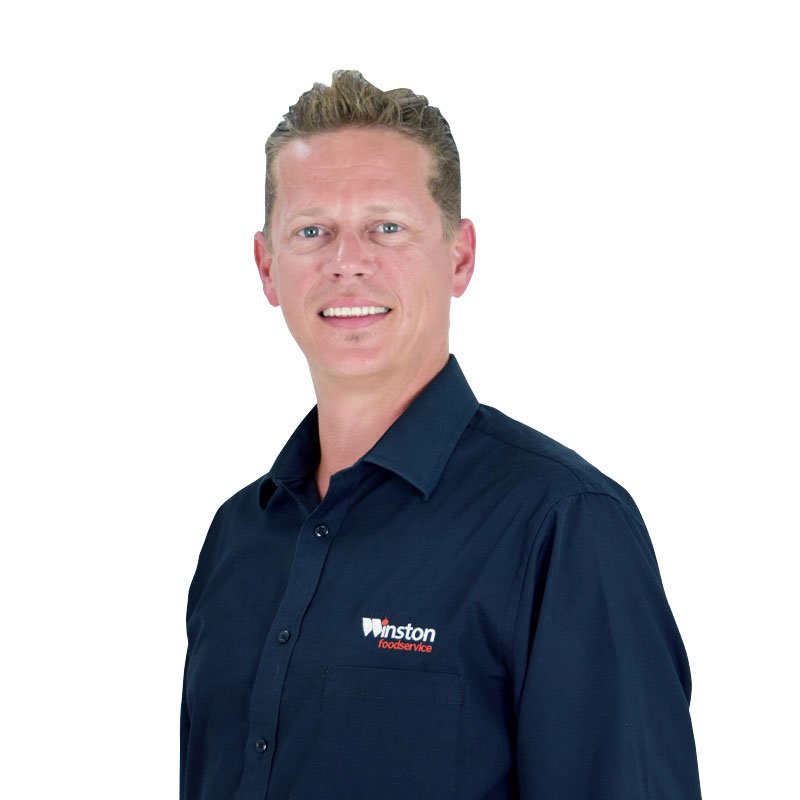 Midwestern United States – Illinois, Indiana, Iowa, Kansas, Kentucky, Michigan, Minnesota, Missouri, Nebraska, North Dakota, Ohio, Western Pennsylvania, South Dakota, West Virginia, Wisconsin
Chad is an industry veteran, with over 20 years in foodservice (nearly half of that at Winston). Name the foodservice hat, and Chad has worn it, from restaurant manager to food broker to sales manager to equipment sales rep. These days he loves working with foodservice professionals, helping them with the challenges of an ever-evolving industry.
One of a family of eight, Chad learned to cook from his mom and grandma, and was preparing dinner for his large family at a very young age. Chad is also an obsessive outdoorsman who loves to hunt and fish and prepare wild game dinners for his family. On the weekends you will find him out on the lake with his awesome wife (who is also a fantastic cook!) and two beautiful daughters.