What is CVap®- Precise Commercial Kitchen Equipment
The most precise commercial kitchen equipment.
Learn how it can benefit your operation.
SUBSCRIBE TO THE WINSTON FOODSERVICE NEWSLETTER
Superior Commercial Kitchen Equipment
Looking for superior commercial kitchen equipment? You've come to the right place. Winston's products perform like an extra hand in your kitchen, consequently saving you time and money.
A Legacy of Focusing on Your Needs
Winston Foodservice has been building the most precise and versatile equipment on the market for over five decades. Most importantly, we focus on creating products that help your operation be more productive, efficient, and resilient.
Repeatable, Reliable, Results
We build the tools you need to provide consistent quality and great service, meal after meal. Our CVap® (Controlled Vapor Technology) cabinets and ovens, and Collectramatic® fryers are rugged and reliable. Above all, you'll get reliable, repeatable results.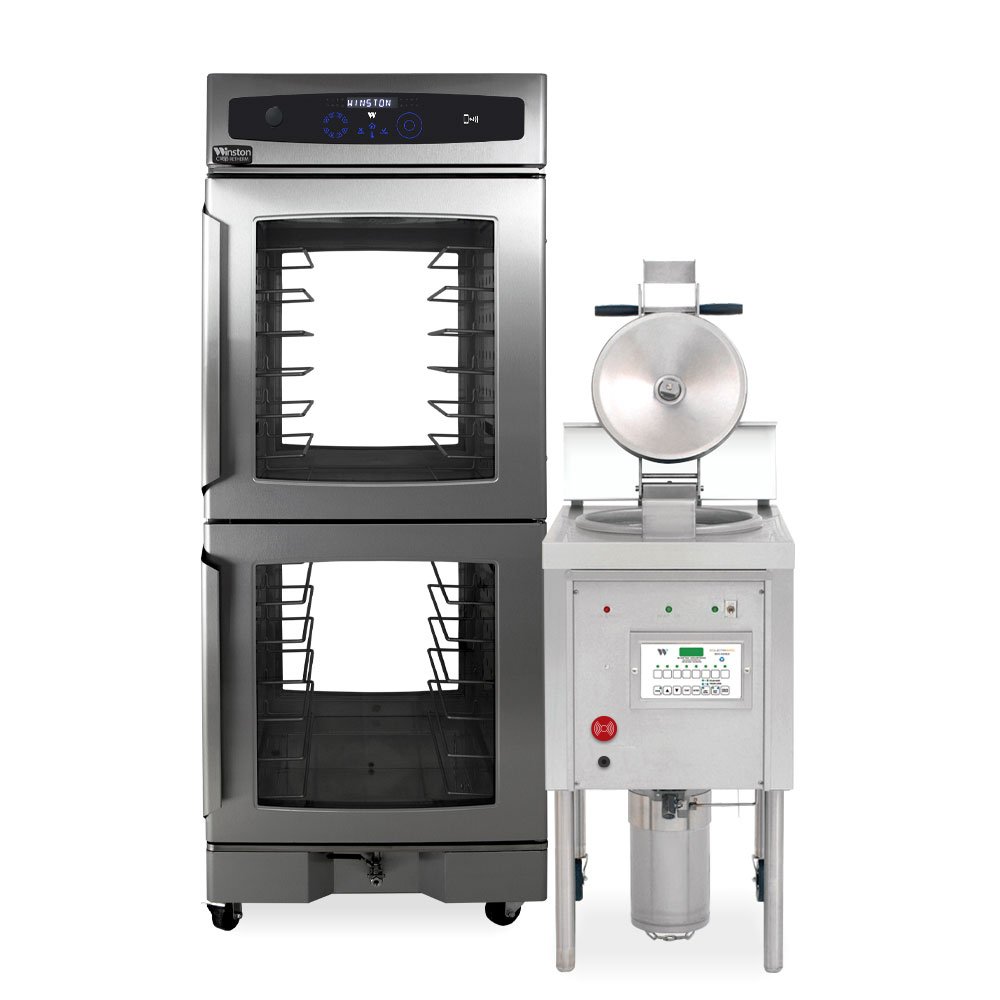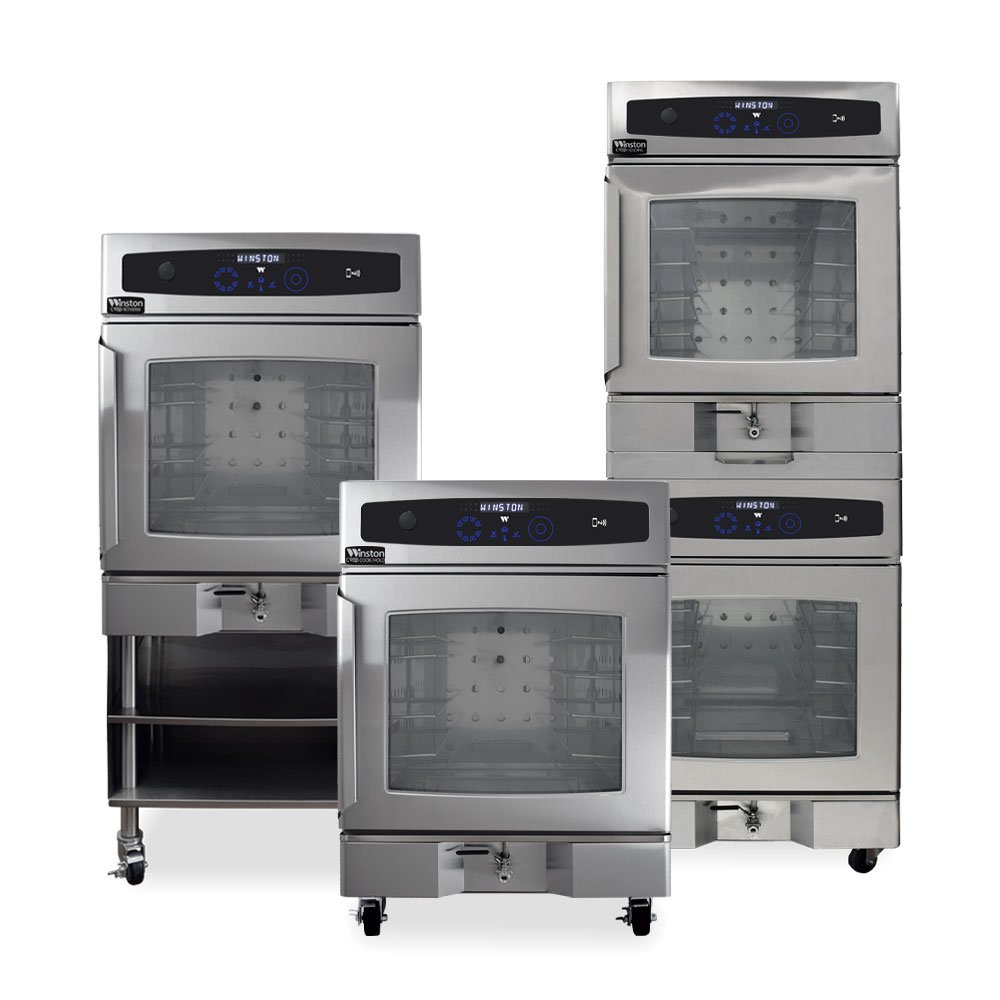 CVap® Holding and Cooking Equipment is
Versatile
You can bake, roast, steam, sous vide, hold, stage, proof…all in the same unit. In other words, CVap equipment is great at multi-tasking.
CVap rewrote the rules of food quality because Controlled water vapor makes it different. Most commercial kitchen equipment uses hot air to cook or hold food. Some brands even add humidity to indirectly heat food. However, only CVap uses water vapor to precisely control food temperature. Secondly, it also uses air heat to control food's surface texture. Together, this makes CVap's dual heat system an unbeatable combo.
We're not nearly as expensive as a combi oven. CVap ovens don't have the high sticker price, chemical requirements, or expensive maintenance that come with combis. In short, no other technology even comes close.
Configurations to Suit Every Need
More Productivity for
Less
Collectramatic® Fryers are designed to cook from four to six heads of chicken at a time, while using less electricity and requiring less filtering. In other words, you can produce more while spending less.
Collectramatic got its start over 50 years ago as the fryer of choice for restaurant chains and independent operators. Its revolutionary gravity filtration collector helped extend shortening life and reduce filtration downtime. Meanwhile, our fryers continue to be the workhorse in the commercial kitchen, providing trouble-free performance and consistent results, year after year.
If It's Fried, We Make It Fantastic
Collectramatic fryers are perfect for chicken, fish, rings, fries, or any other fried food favorites. We offer both pressure fryer and open fryer configurations, so there's a model to fit every menu. In addition, include a Winston Shortening Filter in your lineup and your commercial kitchen will be ready to rock!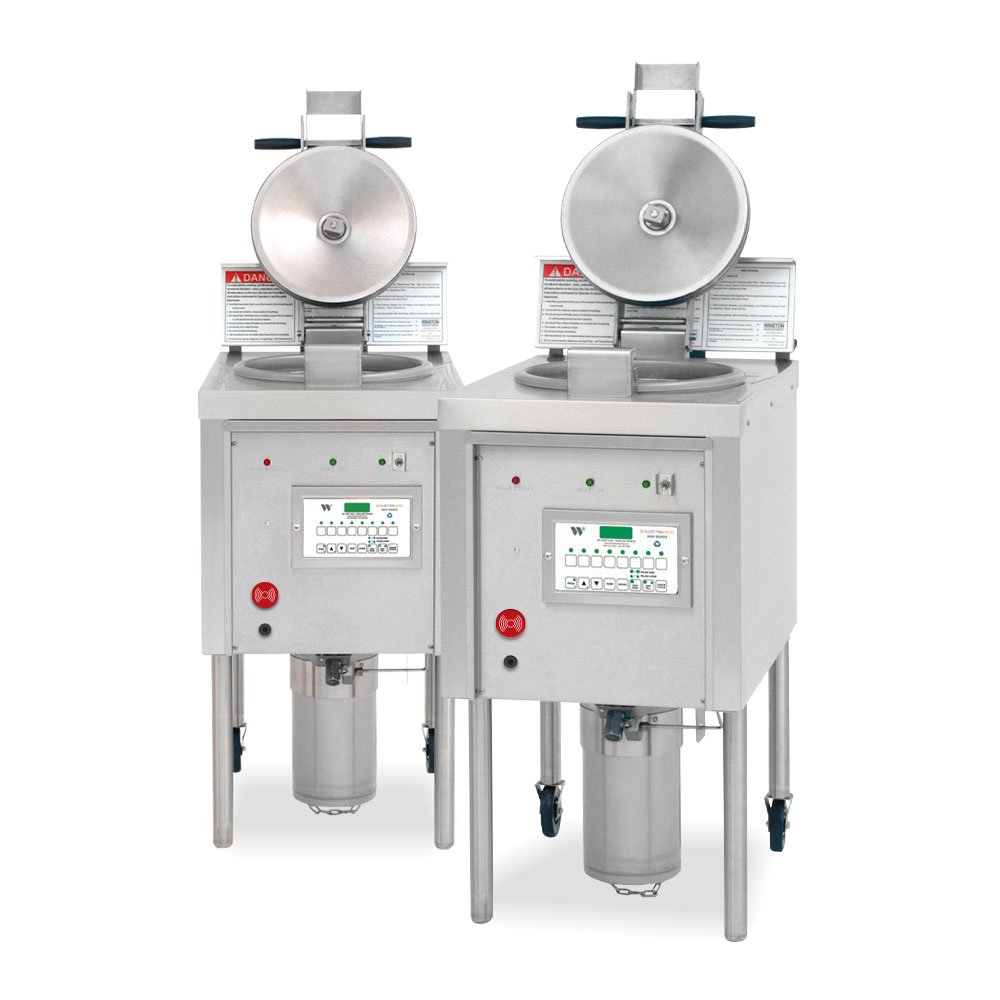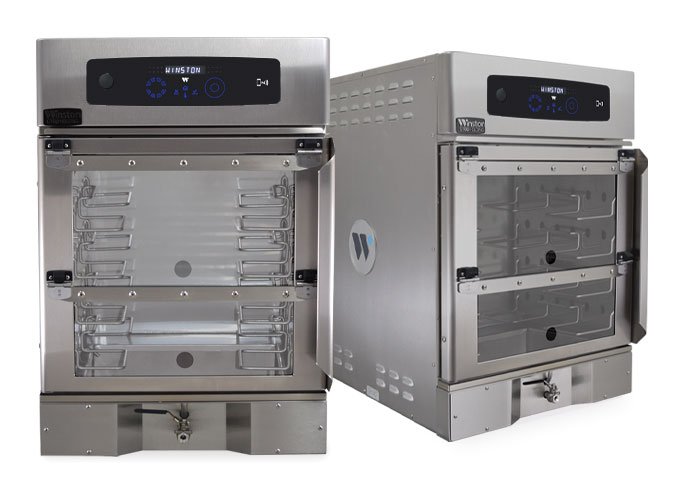 CVap
Flip Door
Holding Cabinet
The CVap Flip-Door Holding Cabinet is the latest addition to our product line. It has several innovations that enhance functionality. For instance, large windows show inventory at a glance, but flip up out of the way for easy access. 
In addition, patent-pending hinges hold the window panels securely in place when flipped up, so that food can be easily tonged. To sum up, these cabinets are a perfect addition to any busy commercial kitchen.
"During dark hours, when we're not here. When we leave each day, we load [the CVaps] with whatever proteins we need for the next day—beef or turkey or whatever we're serving—and when we come in the next morning, they're finished. They're perfectly browned and holding at temperature."
Dave Danielson
Former Executive Chef at Churchill Downs
"A CVap is much more accurate on temperature than a $400 immersion circulator with a heating element stuck in a pot of water. I want to know the food we're making is safe, and CVap can be trusted with that."
Neal Fraser
Chef at Redbird
"It lowers the stress of a kitchen to have CVap in there. Having that CVap prepped and full of whatever that cook needs, all of it staged and ready to finish or go right to the plate removes stress from that cook's scope of responsibility."
Patrick Roney
Former Executive Chef at Ashbourne Farms
"The CVap has become an indispensable tool in my kitchen. Since it allows you to steam foods at even very low temperatures, foods retain all their nutrients and flavors, keeping all those juices inside. It makes all the difference if you want really moist, flavorful foods. I CVap every day for lunch, veggies, fish, whatever I feel like eating for the day."
Jean-Georges Vongerichten
Owner + Chef at Jean-Georges | Multiple Locations
"The CVap has fundamentally changed the way we operate. We are able to serve more guests with greater consistency and quality than I could have ever imagined possible. I truly consider it my secret weapon."
Sang Yoon
Owner + Chef at Father's House, Santa Monica, Culver City, Los Angeles
"It's the most versatile thing I've ever seen. It's hard to [envision] cooking any other way."
Elizabeth Falkner
Chef, Author, Artist
"So anybody in the restaurant business, anybody who works in a kitchen, I recommend this equipment. When you are thinking about labor, and food costs, and all of the different things that go into it. And then consistency, the consistency of the product. The CVap takes care of all of that."
Paul Wahlberg
Chef, Wahlburgers
"The Winston ovens are a great asset to what we are trying to do. It allows us to cook various foodstuffs at very low temperature, maximizing yield and flavor. I have found that the more I use the Winston ovens the more versatile they are."
Akhtar Nawab
Owner + Chef at New Orleans' Otra Vez and New York's Alta Calidad
Not all cook and hold ovens are equal. Let's examine the differences in equipment and discover which cook and hold ovens are suitable for your kitchen.
In one form or another, ovens have been around since prehistoric times. Not long after learning to control fire, our ancient ancestors figured out that encompassing fire or embers within a vessel or enclosure produced even better results when preparing food.