Enhance the precision of your CVap® equipment with a Food Temperature Probe. They're uniquely designed for Series 7 models. Critically, these probes provide instant readings for the internal temperature of foods.
Probes can be utilized in a Probe Cook, so the oven will automatically transition to a hold cycle when the setpoint temperature has been reached. Significantly, this frees up labor from babysitting the oven.
Importantly, probe information is also recorded in HACCP data, simplifying the documentation of adherence to your HACCP plan.
Probes may be ordered directly from Winston, or through our partners at Partstown.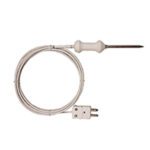 This Food Temp Probe features a 3″ probe with a 4′ cord. It's ideal for half size units. Designed to work with all Series 7 CVap ovens and cabinets. AC1002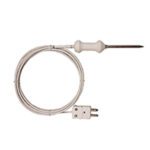 The AC1001 Food Temperature Probe has a 3″ probe and an 8′ cord. It's ideal for full-size ovens and cabinets. It's a great option for Series 7 models. AC1001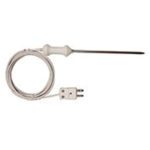 The AC1004 Food Temperature Probe has a 6″ probe and a 4′ cord. It's ideal for larger cuts of meat. Works best with half size ovens and cabinets. It's a great option for Series 7 models. AC1004