Preservation – in the forms of pickling, fermenting, smoking, curing etc. – are all ways to preserve the season you are working with. This allows chefs to provide the best products and extend the seasons.
How does this relate to CVap? If you have ever done any at-home vegetable canning, you know how difficult it can be. It is equally difficult to manage all those jars and lids in a restaurant kitchen. So I removed the conventional boiling of jars from the equation and used CVap technology instead. Pickling in CVap is much safer and easier because you are removing boiling water from the process.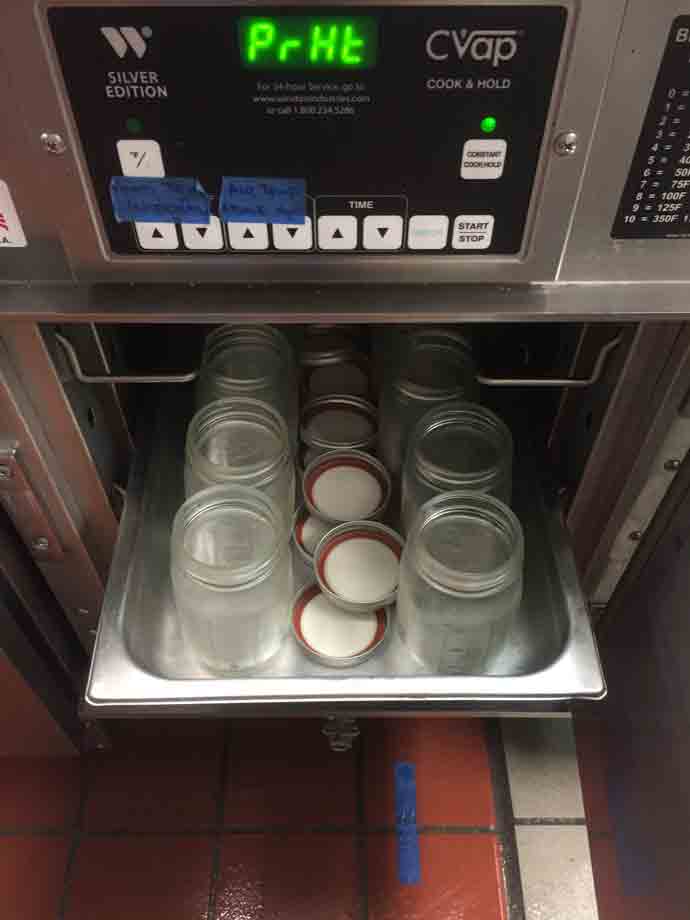 Many factors are involved when canning items; acidity, altitude, head space, etc., to name a few. Because these variable factors can cause a canning process to go wrong, I will avoid providing a recipe. However, I will list the steps that I used to pickle vegetables and preserve clementines in CVap.
In the Cook & Hold Oven, I set the unit to 200 Food Temperature and 4 Food Texture. This gave me an overall temperature of 230°F. By doing so, I am able to ensure that all the bacteria are eliminated and the jars sanitized, and eliminating the processing step.
I brought my CVap up to temp and loaded all the jars, open, facing up into the unit. In that same pan, I placed all the lids and bands.
While the sanitation process was working, I prepared my pickling liquid and vegetables separately.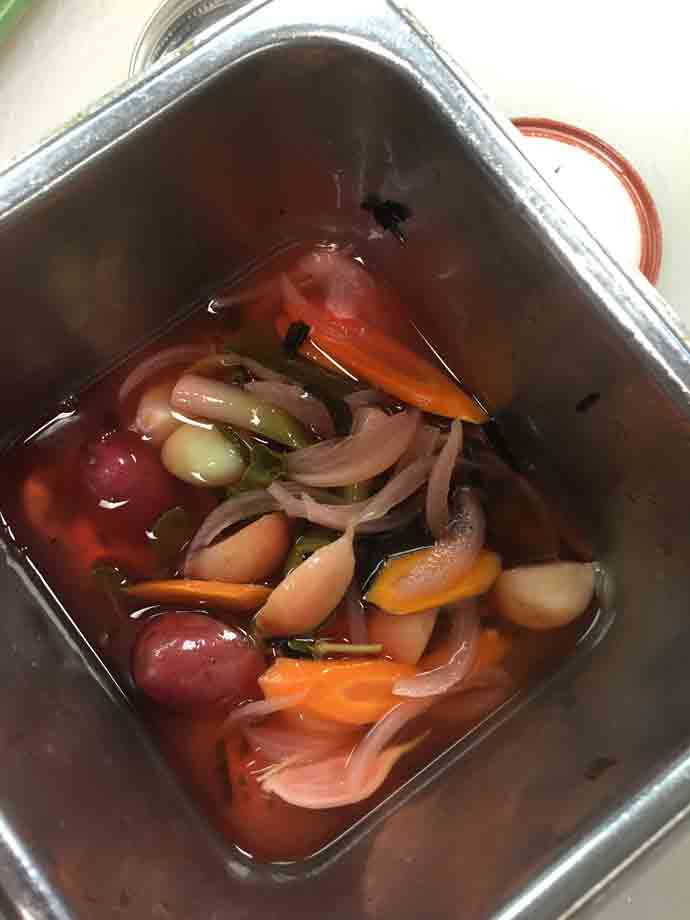 When I was finished with the vegetables and liquid I was able to remove the jars from the CVap and fill each.
When dealing with potentially hazardous foods, it is essential to keep the jars sanitized until they are ready to fill. By leaving them in the CVap, I was able to ensure the jars remained safely sanitized.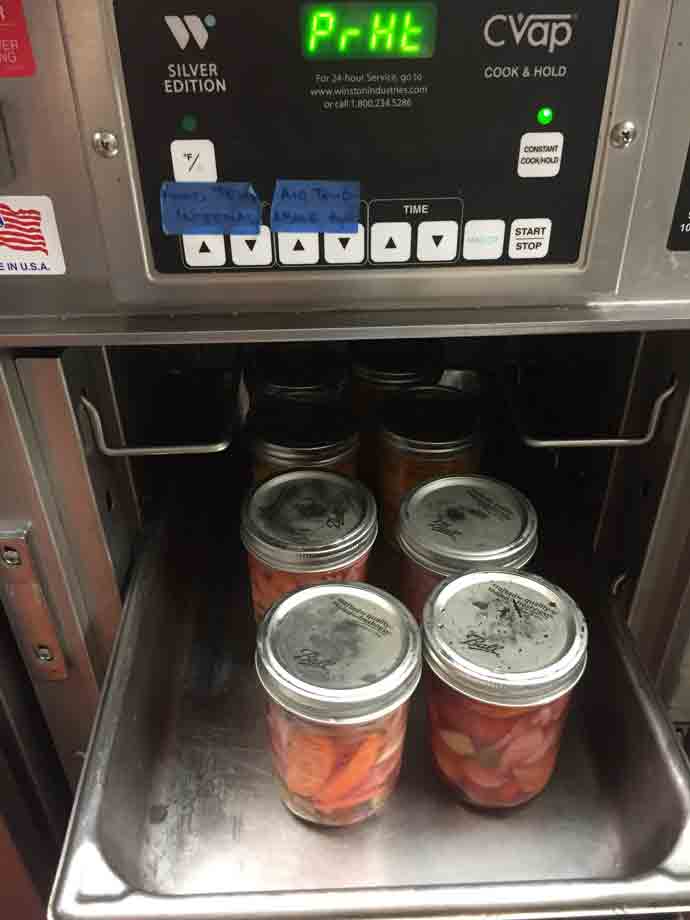 After they were filled, I placed the lids and bands on each jar (finger tight) and loaded them back into the CVap for the processing step. This last step is crucial to the canning process, enabling a tight seal.
When they came out, I left them to cool at room temperature for 24 hours. The lids did not bubble and a week later I got to pop open a jar and enjoy the vegetables I pickled.