Read all parts in this series: Part One | Part Two | Part Three
In 2012, Karl and Sarah Worley launched Nashville-based Biscuit Love with a food truck. Three brick-and-mortar units later, a fourth unit is in the works. Despite early successes, continued growth hasn't always been easy.
When you and Sarah spent time envisioning Biscuit Love's future separately, you learned you shared a unique goal for the company?
Part of what we both wanted to do was change how the industry has traditionally treated its employees. Keeping great employees is crucial to our ability to grow this company. … So you give people a great environment to work in, a safe place to work. You give them a functional family that sticks with them. When you give employees something to believe in, they'll follow you; they'll lie down in the road for you.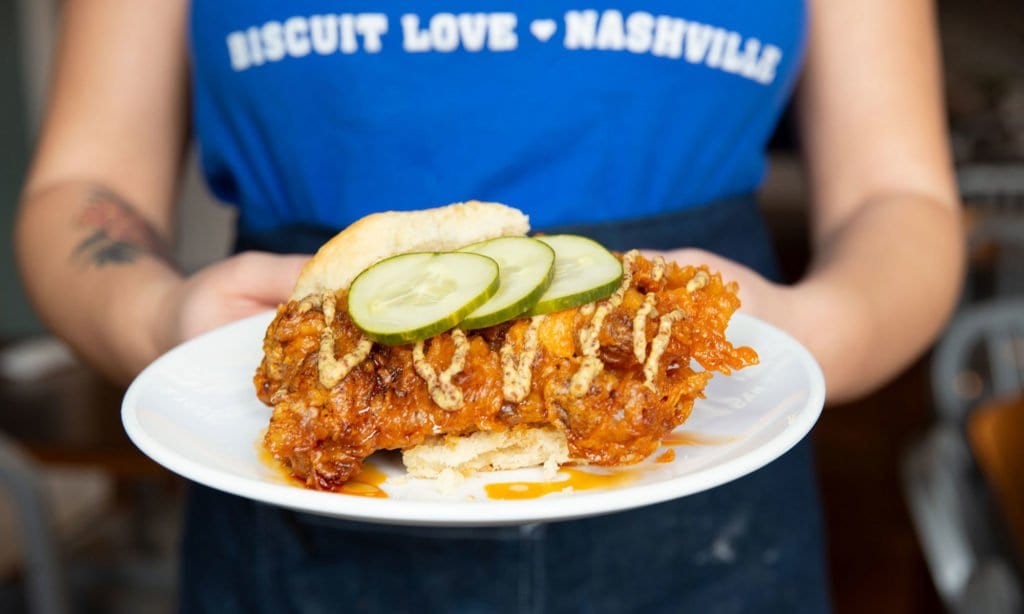 We offer healthcare to every full-time employee. We have a full-time English-speaking and part-time Spanish-speaking counselor on staff who help our employees with things like finding affordable housing. Nashville's hot right now, so it's an expensive place to live. So many of them don't know how the healthcare system works, so our counselors teach them about how insurance works and primary care healthcare works. Bank accounts are another thing: not everyone has them. We found a local bank to partner with us to show our employees how to use bank accounts.
The search for good labor is an ongoing industry challenge. How has Biscuit Love fared?
Last year our retention rate was 87 percent, which is the opposite of the industry. We don't get everything right 100 percent of the time, but we get it right quite a bit.
What bothers me some is too many people dismissing the younger generation for what they say is a lack of motivation or for moving around to different jobs too often. That age group is about 90 percent of our workforce, and yet we've got some employees in that group who I'd put up against any 50-year-old any day of the week.
Often, as operations grow, you commonly gain efficiencies with scale. Has that happened as you added units?
Somewhat, but not always. When we added our third location, my wife and I couldn't tag team anymore, which made it difficult. We have a lot of really good people, but just the challenge of, say, making a menu change, rolling it out at three locations to the level of quality you want isn't easy.
But other than the way the food and recipes are executed, I'm really open to ideas being shared between stores. Our Franklin store might call and say they tried doing chicken a certain way on Tuesday when it was slower, and now they want to test doing it that way on Saturday when it's busier. I'll say, sure, and go see if it works. And if it does, I let them roll that out to other stores.
I really don't want robots working for me. The day that I think I have the smartest and best way to do everything is the day Biscuit Love goes into the toilet. I've got 150 super-smart employees who often come up with the best ideas on their own.
I gather you see your and Sarah's roles at this point to lead and guide?
On most things. Starting a restaurant is a lot like having a kid: you can lead and guide it, give it direction and love, but it's still going to do what it wants to do. You hope you've given it enough structure and love and guidance that it can make the right calls. I feel like we've done that pretty well with Biscuit Love.