Read all parts in this series: Part One | Part Three | Part Four
Tell me about Chef Paquette. How many restaurants do you have now? How many have you had over the years? Which ones were your favorites? Which ones were your worst?
My first job, in my 20s, I just got out of culinary school, and went to New York City to work in a macrobiotic restaurant, which was probably the coolest job ever! I was working with a bunch of the coolest shrubber heads ever! All the kids that worked there were into acting, singing, dancing, and partying! It was the kind of restaurant where we'd sit around the tables, end of night, and smoke weed and drink coffee. What an education! One year later I went back to Florida, to get another degree in Restaurant Management. I felt that I needed to get a degree to prove to people that I was serious about what I was doing, even though the management degree did s*%t for me. [laughs]. Hey, I learned how to fold a hospital corner on a bed.
During my stint at FIU, I worked in a Danish restaurant in Ft. Lauderdale. Another great education. After FIU, I took a job at the Omni in Ft. Lauderdale, working banquets. I traveled to Nashville when I got a job as a banquet chef, and settled into becoming a resident of Nashville.
In 1997, I opened a restaurant with my fabulous husband, Ernie. We had that baby (and ball and chain) for 13 years. Her name was Zola's, where the food was a "bastardization of global cuisine." (And my food still is). It was a great ride until we put a sign on the door in 2010 that said, "GONE FISHING." I have so many wonderful guests who are still coming to dine with me at Etch and Etc., where I am a partner and owner. Of course, this was my dream job. I had no bad jobs!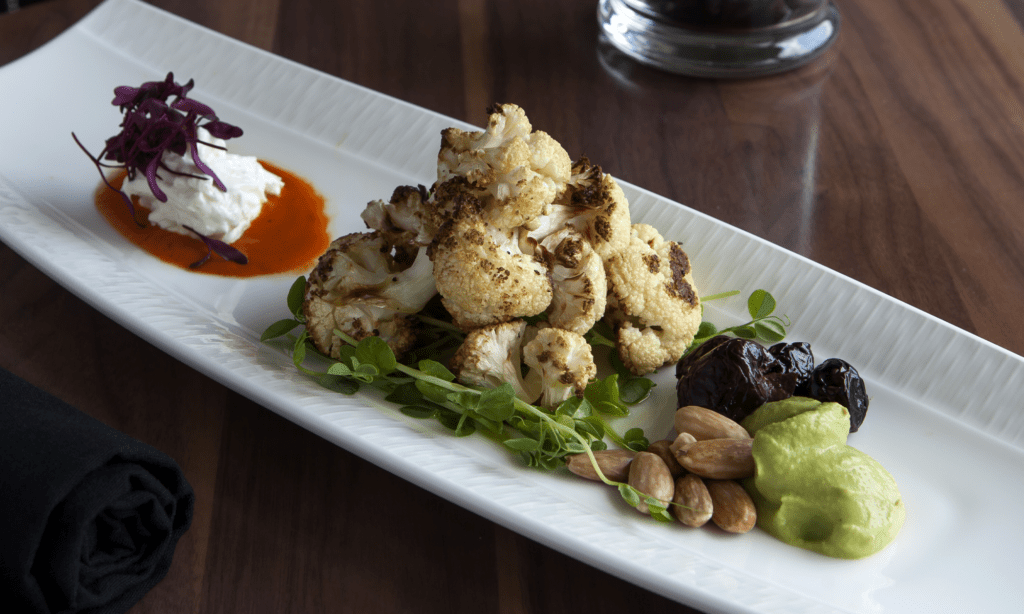 Were you and your husband together through your whole culinary career? When did you meet him?
Yes, I have been with Ernie 38 years and in the biz for 42. An amazing man who accepted what I do for a living and gave me the love and understanding to continue my career.
That story I told earlier, about working at the Omni, well that was where we began. I actually dumped another dude 'cause Ernie was the nicest boy I'd ever met, and what a smile! And really tall! AND…he was almost 20 (I brought out the cradle…I was 25!). We married in '84, and soon had two boys, Race and Croix.
Since I was the workaholic worker bee, Ern had the majority of raising those p*ckerheads. Ern had his own job, and was able to get homework done, coach soccer and inline hockey, and had to be the bad cop! Of course, I was the good witch! Ern did a fabulous job!
If they come back to visit you, you didn't do too bad.
Well Barry, you would have to ask them that! I remember when the youngest called his dad "tripolar," …now they are best buds. We went through all the normal kid/parent crap, but now that they are 31 and 33 and have completed and accomplished their 30s, they are the best…and Ernie and I are thrilled they are bought and paid for! Our lives are in a good place. The restaurant life has been good for all of us!
Tell us a little bit about Etch, and about Etc. Why Etc.?
Our downtown restaurant was going to be called Echo, due to being surrounded by the reverb of music all around us. Holy moly, there are a million businesses using the name echo and as to not cause trademark issues, we changed the name to "etch." Very cerebral…ha! I want to leave an invisible etch on people, which keeps them returning to our restaurant. Etch seats about 180 guests, has a bar, a party room, and an open kitchen with a chef's counter. We just had our 8th anniversary! We have a great team of people, I am so proud of, running the show. They work their asses off!
Our smaller restaurant is etc. …the continuation of etch. Etc. is in a great neighborhood and is greatly supported by guests who have been eating my food for 25 years. We seat 66 inside and 25 on the patio. Similar food, and always great service!
"Bastardization of Global Cuisine" [laughs], is what I call my style of food. I love the culture, history, stories, and flavors of so many countries! I enjoy developing recipes that I feel are representative of a cuisine, but not always authentic. I have fun!
All of your menus have always had that global twist. I never really asked you, why?
We did have one really good Spanish restaurant back in the day, but it didn't last. People just didn't know a lot about Spanish food, so they were scared to eat there. This was the 1980s. The only people cooking on TV were Julia Child and the Galloping Gourmet. Homemakers were not aware pomegranate molasses, harissa, tamarind, and what to do with beets besides pickling them. I wanted to change that. I purchased so many cookbooks, and began a grand journey. Paula Wolfert, Colman Andrews, Diane Kennedy, and Madjur Jaffrey were, and still are, my favorites. Big cities seemed to have the upper edge on dining, and it just took a while to make a move south. When the Food Network entered every home, it created change that encouraged me to really take a big step outside the box and live on the edge!
You're very cerebral. What would you be if you weren't a cook?
Oh, I would more than likely, probably, be in landscaping. I have to have color in my life (like my hair!). My house is a giant color wheel. Tons of color. My kitchen counters are red. My back yard is full of anything that brings butterflies and bees and hummingbirds. Landscaping and gardening are a natural for me. Hard work and color! We work on composting, sharing vegetables, teaching. I'm also part of the Nashville Waste Initiative, in which I want to educate kids, and their families, to be more resourceful and be kind to their country.
And getting your hands dirty.
Dirty hands are healthy! I spend time with my flowers daily… (we call that therapy!).
I also forage chanterelles…anywhere from 75 to 150 pounds a summer. Is it summer yet?
How long have you been a gatherer? How important are local, indigenous ingredients to you? And how do you incorporate it into what you do today?
The husband and I have been foraging for 30 years. Local folks call them "sods." We still do not know why! Our babysitter was frying them one night when Ernie went to pick up the boys (this was in the 1980s). That was the only way they knew how to fix them, and once Ernie realized they were morels, he got the scoop on where to find them. That next night we feasted, a sauté pan full of "dry land fish" with lots of caramelized onions! We never found enough morels to supply our friends, but we now forage plenty of chanterelles to sell to a few restaurants. We also pickle and confit a good deal of the chanties, so we can enjoy eating them year-round. YUM YUM!
I love using local products, at home and job. Supporting farmers is an important part of giving back to the community. Thirty years ago, I had three farmers in all of Nashville. Now we can choose from 30 to 40 exceptional farmers. I live outside Nashville, and in the middle of an incredible amount of local produce, meats, flowers, artists, and of course, grits, who bring their goods to our farmers' market each weekend throughout the summer.
To keep all the pollinators happy, I supply the yard with indigenous flowers and herbs. Ernie is the veg gardener and the builder of our almost-finished greenhouse. The greenhouse is made of all recycled wood and windows, and should be done in a few months. Early mornings we enjoy our coffee observing bees, butterflies, and birds buzzing in and out of the morning dew.
I'm in the middle of pickling Heaven or Hell, whichever way you want to look at it, right now. I've pickled just about everything but chanterelles. How do you do it? What's the brine?
We try different things, just like you would any other pickles. Spicey, herby, sweet…Ernie likes to try his hand with different brines. We will use apple cider vinegar, or sherry vinegar, or white balsamic. He likes 'em sweet and I prefer savory. Roasting the chanties prior to pickling makes for some really tasty flavor bombs! Refrigerator pickles are our thing, canning is too messy! Ernie is notorious for introducing neighbors and friends to our plethora of chanty pickles.
Read Part Three: Giving Back, and CVap in Chef Deb's Kitchen