How challenging was it to spread yourself between multiple locations and hold on to quality?
No. 2 was tough because it exposed a lot of things we had to improve on. Things like training materials and consistency in production. When you have someone who says they like your pizza better at one store than the other, you've got a problem with consistency. But that's just part of the learning curve. When faced with those challenges, we'd work harder.
What, if anything, did you systematize to improve in-store No. 2?
At our first store, we took all our orders on paper. At the second, we went to a POS system that made all the difference in the world.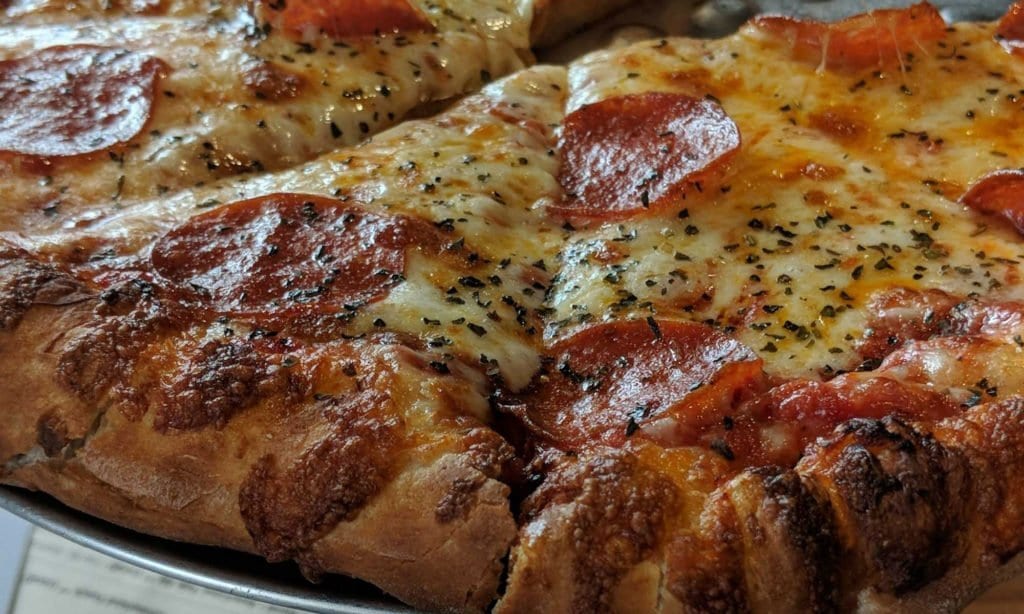 I was also building good relationships with manufacturers to get unique products for our gourmet pizzas. I'd ask, "Can you make this for me this way?" and they'd say, "Well, Tony, you only have 2 stores, so you don't have the volume." When I promised them I'd be opening more stores and giving them more business, they did it. They bought into the vision and backed me up. We had about seven main ingredients made for us under a private label.
What lessons from your first unit helped you design No. 2?
Space, definitely! We needed space! It was like going from Motel 6 to the Marriott with the new one. The original space was attached to where my parents lived, and my mom's bedroom was full of pizza boxes!
The walk-in cooler in the first store was too small for how much dough we were making and holding. So we had to right-size the coolers.
A better oven was big. We were bootstrapping that first store, so we didn't buy much that was new. Our conveyor oven there barely worked.
What kind of menu changes came with pizzeria No. 2?
That was kind of a hard lesson. We figured out early on in our first store that we could not compete against bigger chains' marketing dollars. I had to find a way to make Boombozz more relevant as a brand. The craft beer craze coming and sports bars were all doing well. That made me think a move to full-service was right. So we broadened the menu and added a bar.
Did you gain any efficiencies with pizzeria No. 2?
Interestingly, we started to attract a higher caliber of employees. And a little more buying power was a plus. The exposure that store got in that location was great for marketing. When you have more stores and find good locations, your marketing improves because your signage is on the corner of a heavily trafficked location. If you can afford it, get an A location. If you get a D locations–which work sometimes, but not often–you're going to spend more marketing dollars on that than you will in an A or B location. We've lived by that rule ever since.
In our next blog with Tony, Boombozz becomes positions itself for franchise growth.