Part Two: Learning While Growing: Coulters Learn Operations, Marketing on the Job
Your first LouVino really took off and did well. Why do you think that happened?
Timing. I really believe that. Local journalists were writing about the restaurant bubble being ready to burst a year or two before we opened, but we moved ahead with our plan. Overall, we got in at a good time. We believed it was a good concept, and the need was there for a cool small plates wine bar that wasn't stuffy. The location, despite its problems, also was key for us. The Highlands in Louisville is the place to be.
How did you market it?
Facebook and word of mouth. The media was writing about it, and when we got good coverage, other writers were quick to jump on it.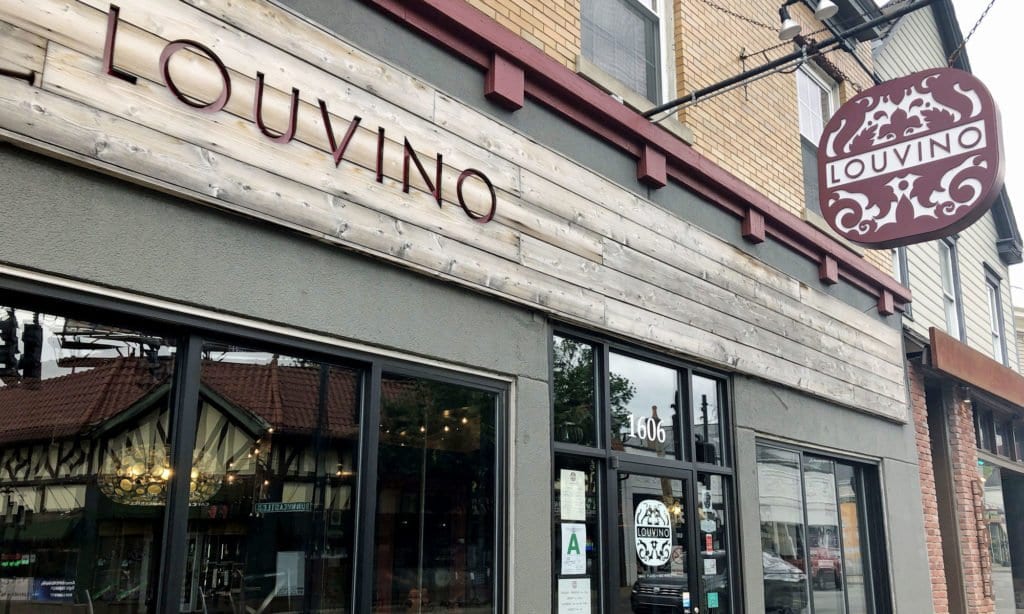 What made you consider a second location so soon?
Our demographic in the Highlands restaurant was nearly 70 percent women, and we'd seen where a lot of them were coming from: Douglass Hills, a neighborhood in the city's east end. So we found a location out there.
Allow me to skip ahead with this question: Has your core demographic stayed the same in each of the cities where you operate?
Pretty much. The only location that might see small groups of guys visit, without any women in the group, would be Cincinnati and downtown Indianapolis. But that's the exception.
Given the problems with the age and plumbing at your first location, was it much easier with a newly built restaurant?
In some ways, yes, but the new build had its own challenges, such as dealing with our neighbor, a shopping center, where we were fighting over five parking spaces. Five parking spaces delayed our opening almost six months! With new construction, there are lots of building codes to follow, so that creates its own set of headaches and follow up. But it's just part of the process. We learn lessons from every place we open. In the Highlands location (their oldest), we learned you cannot use an old commercial refrigeration unit as your HVAC–that's what the previous owners were using. You don't know that stuff going in. In the old building where the first
Biscuit Belly
is going, there have been things the landlord promised to correct, but hasn't yet. So we're not waiting. We've gotten proactive and got it done.
Lots of restaurateurs say opening No. 2 is the hardest since it forces one to spread time between two spots. Do you agree?
I think it was easier to do the second because at that point we knew things that took us a year-and-half to figure out in the first one. In the first one, had a great idea in LouVino, but we still had to see how it worked and figure out what it was as a concept. We had to get staffing right, the food right, the service right. Other than usual opening craziness, I thought the second was easier than the first.
As you added locations, did the original menu stay the same or has each evolved some?
Every location has had a slightly different menu from the start. All have some of the classics, the best sellers of last five years, and some of those may rotate off eventually. The brussels sprouts salad (with roasted sweet potatoes, chili salsa and cilantro-lime vinaigrette) will never go away; they're huge. We sell about 6,000 pounds of those every quarter across all five restaurants.
In our next blog with Chad, some tough lessons are learned as LouVino enters new markets.