Read all parts in this series: Part One | Part Two | Part Four
Fraser says CVap®'s versatility provides uses well beyond just cooking and holding.
Several years ago Amy Knoll Fraser and a group of friends co-founded Beefsteak, an annual event benefiting the Los Angeles Food Bank. As co-owner of Redbird, she enlisted husband Neal Fraser to create a beefsteak dinner in which sliced tenderloin is served by the platter and eaten without utensils. The bacchanalia would be for 600 people: no small feat for any restaurant staff.
With CVap, however, something so large is possible with so little, says Fraser. During the annual Beefsteak fundraiser, 650 pounds of seared beef tenderloin is cooked, finished and held in three full-size CVap units for an extended period.
"That allows us to serve perfectly cooked, medium-rare beef to 600 people in 25 minutes," Fraser says.
A total of eight CVaps are used at Redbird, ranging from full-size cook-and-hold ovens to warming drawers. A longtime CVap user, Fraser has experimented with multiple iterations of the oven to see which works best with the restaurant's wide range of items. Sometimes the task is complex; other times remarkably simple.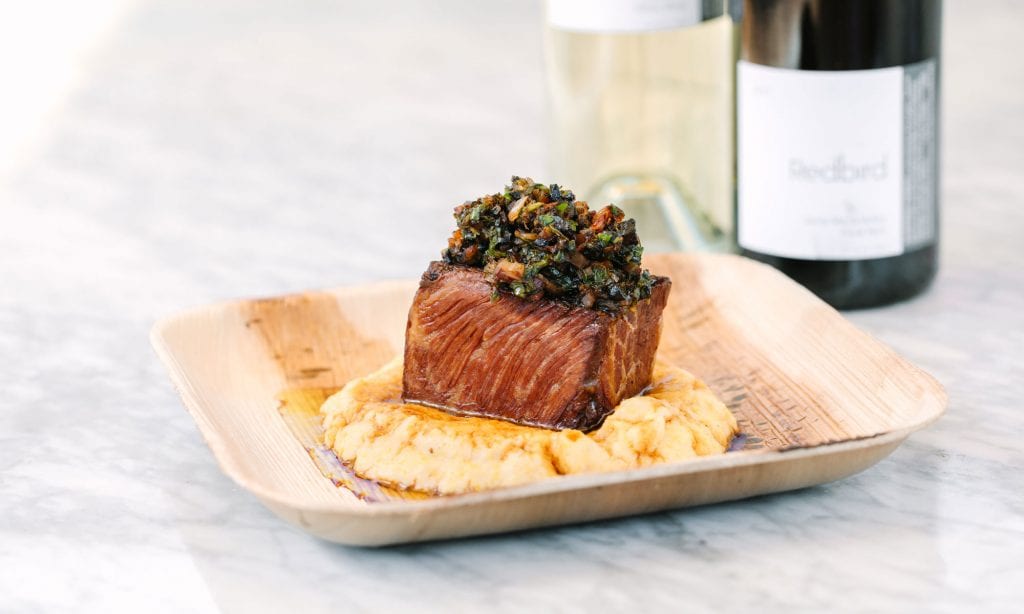 Take the Dummy Work Out of It
"In the past, every time we had a sauce for dish, we'd have to heat it to order and risk it getting burned or reduced too much or splashed everywhere," Fraser says. "Now we take deli cups, which won't melt in the CVap, fill them with the sauce and hold them at 150 degrees all night long. When we need them, the consistency is perfect, out of the danger zone and ready to use."
Experimentation and practice with CVap settings is essential to perfecting items made using it, Fraser says. Learning to cook lamb bellies and pork shoulders at 140 F and 1 for 24 hours, and then holding them for service, simplified the production of both and increased their quality and consistency.
"It's not hard to learn to cook with it, honestly, because a lot of that information is out there" in owner's manuals and online videos, he says.
Fraser adds that when a culinary team learns the crucial relationship between the oven's evaporator temperature, dry heat temperature, and total cooking time, all that knowledge comes together to "take the dummy work out of it."
"The things we used to put a lot of effort into to make a dish perfect, we don't have to do those anymore because of how we use CVap," he says.
Though he does use some immersion circulators for actual sous-vide cooking at Redbird, he prefers cooking vacuum-sealed items in CVap due to its remarkable temperature accuracy.
"A CVap is much more accurate on temperature than a $400 immersion circulator with a heating element stuck in a pot of water," says Fraser, who is working to finalize a HACCP protocol for all production at Redbird. "I want to know the food we're making is safe, and CVap can be trusted with that."
Next week read more about how Neal Fraser uses CVap and other cooking technologies to use labor wisely.