Read all parts in this series: Part One | Part Two | Part Four
Attending the Kentucky Derby is a bucket list item for many, but those who can afford the view from a private suite often are more frequent customers. Such visitors like variety and plentitude in their expansive buffets—and at a cost of thousands of dollars per ticket, executive chef David Danielson believes they deserve it.
When Danielson moved to Kentucky 9 years ago, he recognized the incredible bounty at hundreds of nearby farms and sought to source those local ingredients. His goal was to showcase the Commonwealth's crops and its cuisine, but as he learned the hard way, Louisville's spring weather is fickle. Too much rain or cool weather delays a crop's harvest, and chefs find themselves scrambling for ingredients.
To solve that problem, he partnered with local farmers to buy their entire crops, which led them to invest in infrastructure that, weather be damned, would ensure Danielson got the vegetables he wanted.
What was the breaking point for you that led you to push Churchill Downs to help these farmers?
The local weather … it's the first Saturday in May, so you can't trust the weather here. All of a sudden, an order for 400 pounds of something comes in at 40 because that's all they could bring. So we needed to take control of our destiny.
We partnered with a farmer in Mt. Washington to buy his whole crop, and he created an aquaponics farm for that. For the last two years, has supplied us with 11,000 heads of lettuce, dandelion greens and other things. The produce is beautiful, extremely fresh, we're keeping money in the community and we're supporting local agricultural. That's what Churchill Downs is committed to: presenting the culture of Kentucky food and hospitality. It's important to us.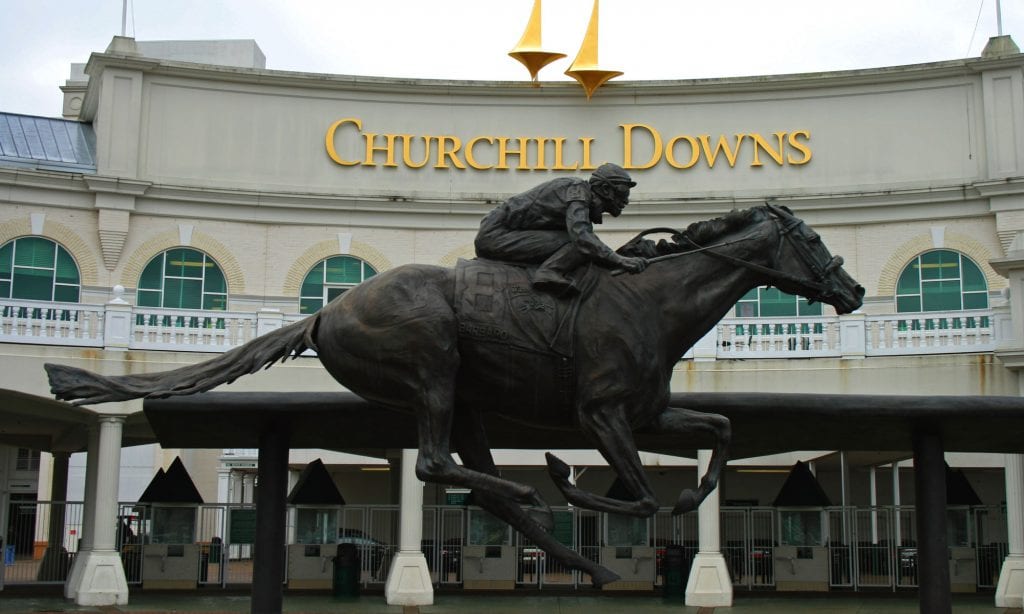 I would imagine that guests who pay so much to come to the Derby have high expectations.
Oh, yeah, they do. But that's OK. I'm good with that. I like the challenge.
But isn't it an incredibly tall order to change things up every year—not to mention deal with a longer day at the track? The Kentucky Derby used to start at 5:30 p.m., but now it's at 6:45 p.m. Surely guests want to eat and drink more on a longer day.
Oh, definitely! And we keep hearing they want more variety. But as it stands, we're stretched to the max. We can't possibly cook a second meal for thousands of people. Like I can whip out a second meal for 25,000 that evening! (He laughs.) What they don't know is we're already busy cooking for the next day.
If it sounds like I'm saying, "Cut us some slack!" because we have so many people to feed, that's not what I'm saying. We can't forget that some of these people have been waiting all their lives to come to the Derby, and this is their moment to experience it. So we can't let them down. We just do the best we can.
In hospitality, you have to understand that everyone believes the world revolves around them. So we work to provide a level of service here that makes everyone believe we're catering just to them.
I was told when I came here 9 years ago that, from a food and beverage standpoint, we want to make this the best sporting event in the world. I believe we've achieved that. I've cooked all around the world at serious sporting events, and I don't think anyone does what we do here at the track.
In our final blog in the series, David discusses his need to be creative through cooking rather than managing, and how he launches his own restaurant.
Follow Chef David Danielson